The Washington Capitals continue to stumble as the trade deadline approaches in just over a week. They have dealt with injuries to key players for the majority of the season and have one of the league's oldest rosters. At the start of January, they were expected to be buyers but now are trending more toward being sellers by March 3. They have 11 unrestricted free agents on the roster and could trade some of these players.
Frank Seravalli of Daily Faceoff wrote at the beginning of Jan. 2023 they are in need of a top-six forward. Bo Horvat and Vladimir Tarasenko are now members of two of the Capitals' Metropolitan Division foes in the New York Islanders and New York Rangers, respectively. Let's take a look at three forwards who general manager (GM) Brian MacLellan could trade for at the deadline.
Timo Meier
Timo Meier remains one of the top trade deadline targets for playoff-contending clubs. Potential suitors are the New Jersey Devils, St. Louis Blues, and Carolina Hurricanes. If GM MacLellan makes a big move to add the pending restricted free agent (RFA) in a deal, it gives them better chances of qualifying for the postseason. Not only does he benefit them offensively but they are preventing him from being traded to two other division rivals in the Devils or Hurricanes. They would be making a big addition that is comparable to the Islanders' and Rangers' recent acquisitions. He is motivated given that he is seeking a new contract that pays him more than $6 million annually. He is on pace to set a new career high in goals as he tallied 35 last year.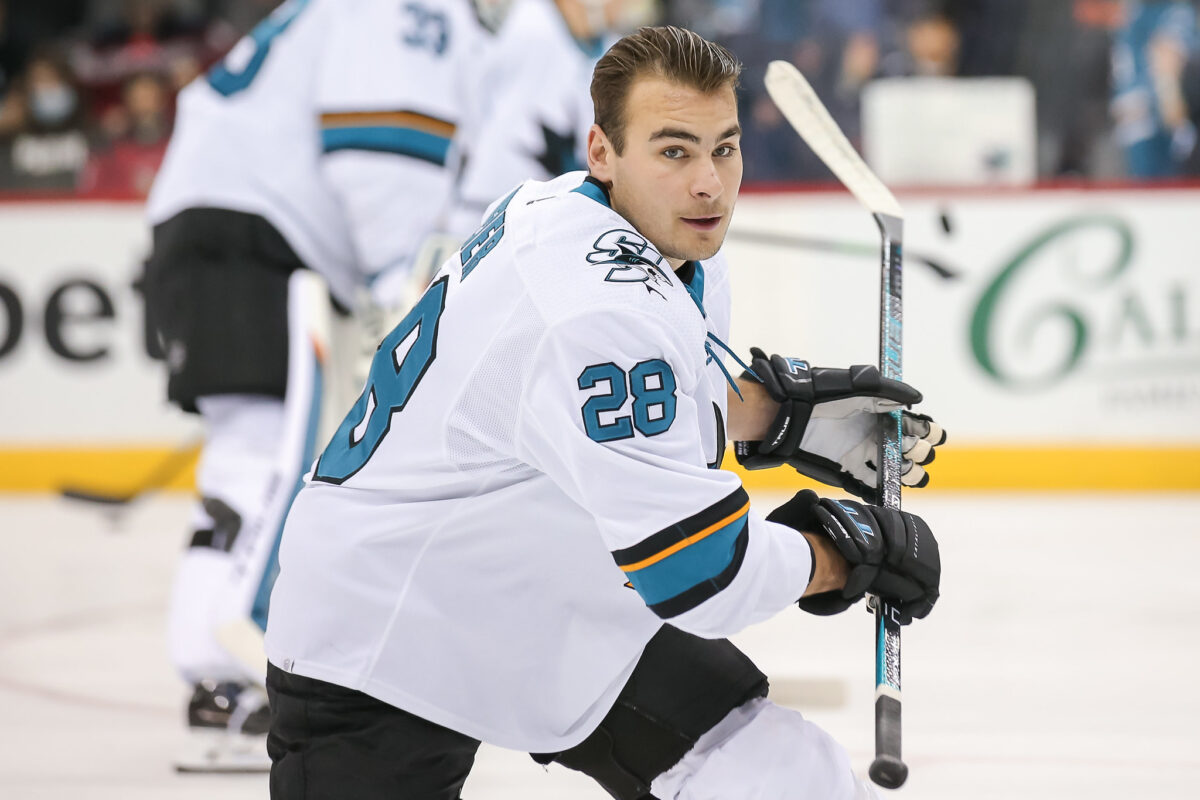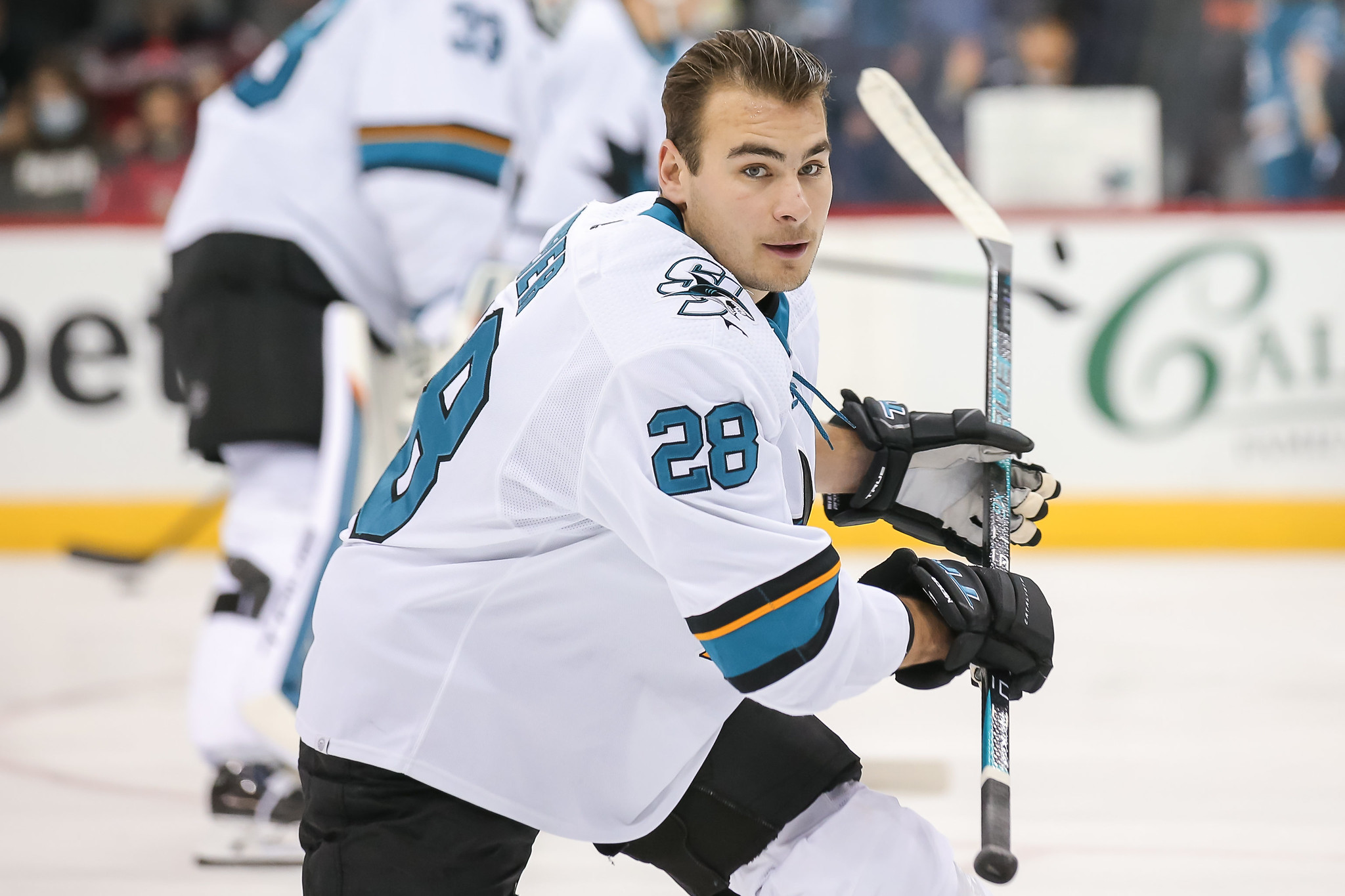 The addition of Meier gives the Capitals a great offensive threat to complement Alexander Ovechkin. The league's second all-time leader in goals has been their primary goal scorer by a large margin this season as Marcus Johansson (13 goals), and Dylan Strome and Conor Sheary (tied with 12 goals) represent their next-highest goal scorers. The organization has been affected by the injuries to T.J. Oshie, Tom Wilson, John Carlson, and Nicklas Backstrom throughout the season. They have a difficult task of getting younger while attempting to contend as long as Ovechkin is chasing Wayne Gretzky's goal-scoring record.
Meier is only 26 years of age and his 31 goals only trail Ovechkin's 32 tallies on their roster. The forward's 13 power-play goals are more than anyone on the Capitals and his 18 power-play points are tied for the team lead with Ovechkin. Meier would take some of the offensive burden off of their captain.
Meier would improve the play of the other offensive playmakers he may be on the same line or power-play unit with, players such as Backstrom, Dylan Strome, or Evgeny Kuznetsov. According to Sheng Peng of San Jose Hockey Now, a source from outside the San Jose Sharks organization told the website, "What I'm hearing is a first-rounder – and one Grade-A or two Grade-B prospects, or one good prospect and a young, established NHL player," in a trade for Meier. GM MacLellan could offer a 2024 first-round pick, and prospects Hendrix Lapierre, Connor McMichael, and Vincent Iorio for the San Jose Sharks forward. Assuming he progresses from his upper-body injury, Meier is the kind of player GM MacLellan needs to pursue to help them improve offensively and be in a better spot to qualify for the postseason.
Brock Boeser
Brock Boeser represents another young winger at 25 years of age who may be dealt from another struggling Western Conference club in the Vancouver Canucks. He has an average annual value (AAV) of $6.65 million for two more seasons following this year, so the Capitals will need the Canucks to absorb half of his salary. Their trade of Horvat signifies they are rebuilding as other veteran players have been mentioned in trade rumors. He has struggled in goal scoring with only 10 tallies through 49 games and could benefit from a change of scenery to another team. Friedman has linked the Capitals as a suitor for him, but has received conflicting reports as to whether there is legitimate interest from the franchise in acquiring the forward.
Related: Capitals 2022-23 Trade Targets: Brock Boeser
---
Latest News & Highlights
---
Boeser adds more depth to the Capitals' wing group that has struggled with health. While he has dealt with his share of injuries during his career, the 25-year-old is capable of giving them a boost offensively despite his streaky production. GM MacLellan could buy low on the forward's value with the anticipation of a high return. Given that the Canucks probably do not want to take on anymore expensive contracts, they wouldn't have an interest in acquiring Lars Eller or Anthony Mantha. The Capitals GM would trade a 2025 second-round pick, Conor Sheary, McMichael, and Iorio for Boeser. The Canucks forward has not surpassed his point production that he totaled in his first two full seasons in the league but may benefit from playing with new roster members such as Ovechkin, Backstrom, and Oshie.
Max Domi
Max Domi would not command as much of a return in a deal as Meier. He would be a good addition for the Capitals should GM MacLellan not pursue him or Boeser. The Chicago Blackhawks winger is a pending unrestricted free agent (UFA) and has the best chance between him, Boeser, and Meier to be a rental player due to his contract. However, if the Capitals GM had an interest in re-signing him, he would presumably have a more affordable AAV than Meier or Boeser. Domi is a good complementary offensive player that does not shy from getting physical. His style of play may give a boost to a Capitals roster that is in the doldrums given their continued struggles. He may not reach his career high in goals that he set in 2018-19 with the Montreal Canadiens, but he will come close to matching it by the conclusion of the year.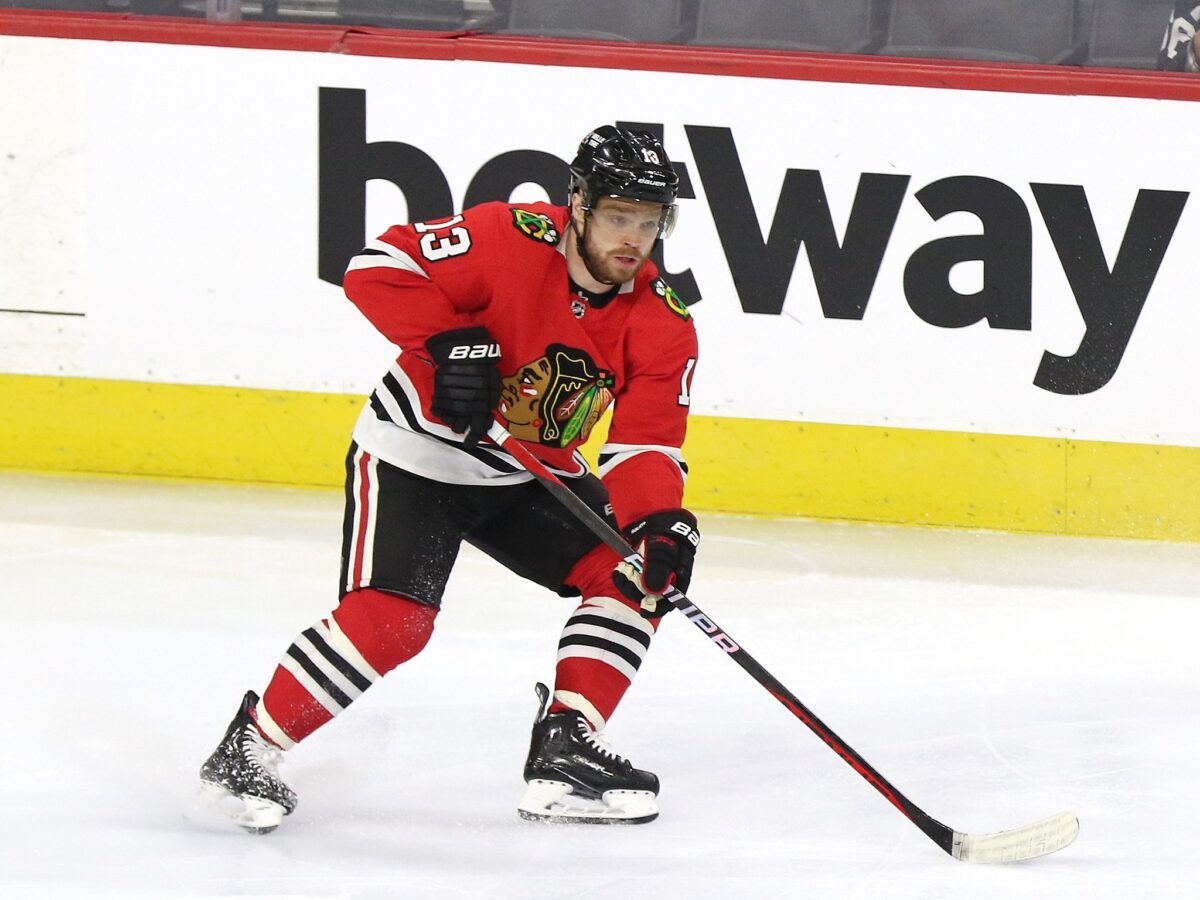 Domi has excelled at winning half of his faceoffs as he has won over 54 percent of his draws this season. Winning faceoffs in the offensive zone is key during the playoffs and can end up being a critical part of a club's success during the postseason. The Capitals could use another boost at their center position with Lars Eller rumored to be dealt by the trade deadline and with Backstrom still getting back into proper conditioning since he made his season debut in January. The acquisition of the Blackhawks' center would give them another quality center besides Strome. Domi would allow them to remain competitive while getting younger at the position. GM MacLellan could acquire him in exchange for McMichael and a 2025 second-round draft pick.
The Capitals are falling fast as they have lost five straight games and are two points behind the Florida Panthers, who are the second wild-card team in the Eastern Conference. If they do not begin to put a winning streak together, they will be in a position to become sellers by the end of the trade deadline. Acquiring one of the three forwards, particularly Meier, signifies that the front office believes this club can still clinch a wild-card berth. If they become sellers, they can trade some of their pending UFAs for draft capital and retool their roster during the offseason in preparation for a better season in 2023-24. The season debuts of Backstrom and Wilson toward the midway point of the year and injury issues to key players such as Oshie, Carlson, and Wilson have played a part in the club's difficult season. Trading for a top deadline target at the forward position can potentially salvage a frustrating year for them.
---
---