This is not the same Carolina Hurricanes team that has gone through the motions over the past four seasons producing the same frustrating results. There are new faces on the ice and upstairs in the corporate offices. The overarching issue for fans of this new model of Hurricanes is will they finally make the playoffs again?
The "experts" in Las Vegas are not impressed with the offseason moves, the Hurricanes were one of the busiest teams in the league. They set the total points line, for those wishing to wager, at 84.5, eight points lower than the sportsbooks predicted them to have prior to the start of last season.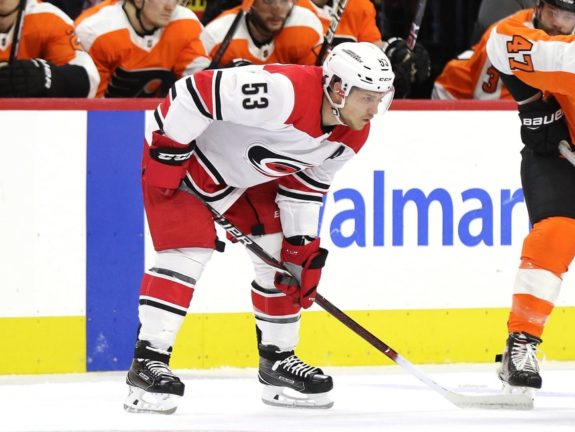 There are two burning questions as the season approaches. Can the Hurricanes score consistently – an issue made larger after dumping Jeff Skinner – and will the goaltending be improved? Answering 'no' to even one of these questions will likely mean another playoff-less year. A 'yes' answer to both could see this new-model Hurricanes team in the playoffs and making a significant run.
2017-18 Record: 36-35-11, 83 Points (6th in Metropolitan Division, 10th in Eastern Conference, 21st in NHL Standings)
Offseason Moves
Key Roster Additions
Dougie Hamilton
Micheal Ferland
Calvin DeHahn
Petr Mrázek
Jordan Martinook
Cliff Pu
Key Roster Losses
Elias Lindholm
Noah Hanifin
Jeff Skinner
Joakim Nordstrom
Derek Ryan
Cam Ward
Klas Dahlbeck
Marcus Kruger
2018 NHL Entry Draft
Andrei Svechnikov (1st Round, 2nd overall)
Jack Drury (2nd Round, 42nd overall)
Luke Henman (4th Round, 96th overall)
Lenni Killinen (4th Round, 104th overall)
Jesper Sellgren (6th Round 166th overall)
Jacob Kucharski (7th Round, 197th overall)
Organizational Changes
The Hurricanes' new owner, Tom Dundon decided to look in-house to replace former head coach Bill Peters. Peters exercised a clause in his contract that allowed him to leave a year early. He left for the Calgary Flames in April and Dundon was ready. He promoted assistant coach Rod Brind'Amour to head coach rather than look outside of the organization for a candidate with head coaching experience.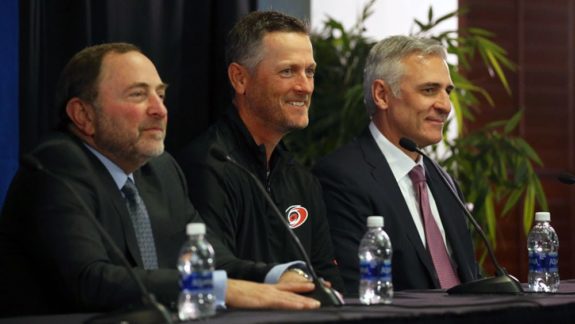 Since Dundon had ousted former general manager Ron Francis roughly a week prior to hiring Brind'Amour, it made sense that Dundon would also look inside the organization for Francis' replacement. He found Don Waddell who had been serving as president since 2014. The Hurricanes are a changed group from top to bottom with the owner, general manager and head coach all different from this time last year.
Jeff Daniels is back in the role of an assistant coach which he held from 2003-08. He has served as manager of pro scouting and as head coach of the Canes' minor league affiliate Charlotte Checkers. Also serving as an assistant coach is Dean Chynoweth, his first season as such.
The Hurricanes also lost Steve Smith who resigned on July 10. They named Darren Yorke director of player personnel and promoted Eric Tulsky to vice-president of hockey management and strategy.
On-Ice Organizational Change
Justin Williams has been named the captain of the Hurricanes for the upcoming season. Last year's co-captains, Jordan Staal and Justin Faulk will now be the two alternate captains. This was a move that was expected given the close relationship that Brind'Amour has with Williams.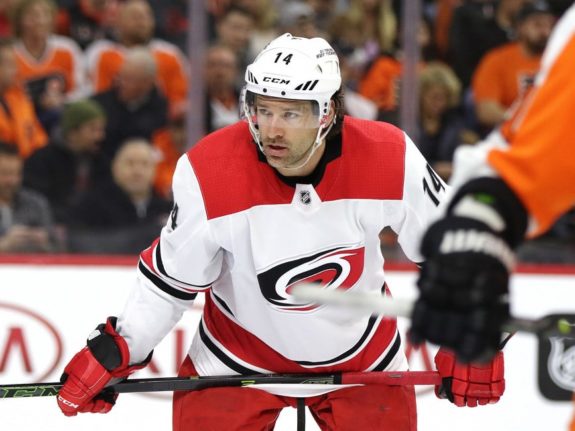 Also, it was expected that the fiery leader would be named a captain last year, but then coach Peters went with the two-headed captaincy. Naming Williams sets the locker room in order in a big way – Williams already leads vocally and by example.
Projected Lines: Forwards
Teuvo Teravainen – Sebastian Aho – Andrei Svechnikov
Valentin Zykov – Jordan Staal – Michael Ferland
Brock McGinn – Victor Rask – Justin Williams
Jordan Martinook – Martin Necas – Phillip Di Giuseppe
This is a completely arbitrary projection. My colleague with The Hockey Writers, Carter Fricano, penned his opening night projections recently and they are different from what is projected herein.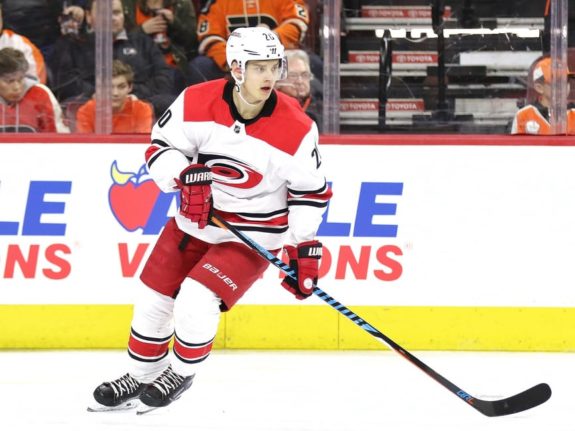 However, Sebastian Aho moving to center has been talked about for some time and since most other aspects of the team are new going into this season, why not make Aho a center and see if he shines even more.
Projected Pairings: Defense
Jaccob Slavin – Dougie Hamilton
Calvin De Hahn – Brett Pesce
Haydn Fleury – Justin Faulk
The Hurricanes also have Trevor van Riemsdyk who could alternate with Fleury while Michael Fora, Roland McKeown, and Trevor Carrick are trying to nab a spot. It is unlikely that they will.
Many view this defense as one of the best in the NHL. Discussing Darling's chances at having a better year, Adam Gretz wrote at NBC Sports on Sept. 3, "The Hurricanes have definitely given him some help by assembling what should one of the league's best defenses around him (they have been one of the best shot suppression teams in the league in recent years) and adding to it this summer with the acquisitions of Dougie Hamilton and Calvin de Haan." There is no question that the defense is the team's strength.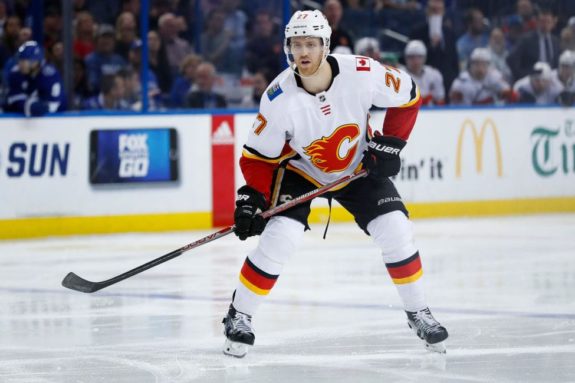 Between the Pipes
In goal, Scott Darling and Petr Mrázek are vying to be the starter. For now, Darling is presumed to be the first string. He has been doing the work to get in shape for the season. He admitted that he was not in shape last season. He is essentially getting a mulligan.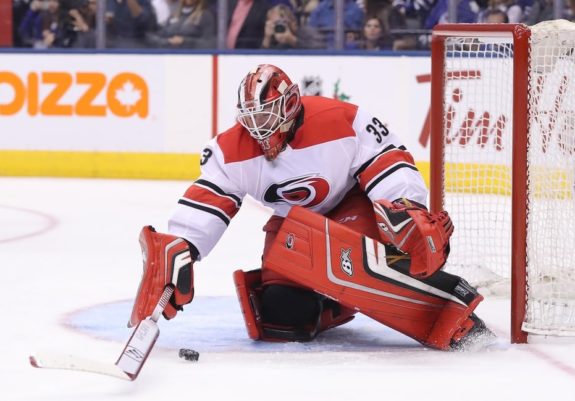 If Darling has not improved, Mrázek will be ready to step in. At least that's the plan. J.J. Regan at NBC Sports thinks it might be a questionable plan. In his Hurricanes season preview, he wrote, "Ward and Darling both had subpar years, but to replace Ward the Hurricanes picked up a goalie who was worse."
Mrázek has been good and he has been not so good, inconsistency is the word that best describes his game. If the Hurricanes are to have any chance of sniffing the playoffs, both he and Darling will have to play much better.
What to Expect
In his Hurricanes season preview for The Athletic on Sept. 12, Dom Luszczyszyn wrote, "Without poring over video and better data it's hard to tell exactly what's really been going on in Carolina the past few seasons. The team's expected goal share hasn't been much lower than its shot share over the past few seasons meaning the problem likely lies outside the realm of public data. However, a coaching change may answer some questions this season as it's possible Peters' systems put too much weight on shot quantity and not quality, hindering the team's goal share," (from '2018-19 NHL Season Preview: Carolina Hurricanes', The AthleticNHL – 9/12/18).
It's a fair assessment. The Hurricanes have been shooting the puck at a torrid pace, leading the NHL last season. But, it is true that many of those shots were not quality shots. Luszczyszyn's point is one that Peters screamed about but it fell on deaf ears: The players need to go after rebounds, crash the net, and put themselves in position to score a goal rather than blast away.
The bottom line for this year's model of the Hurricanes is that they will need to score more – a task more difficult after trading away Skinner – and they must have better goaltending. I'm taking a "show me" stance, especially for the goaltending. I believe it will be better which is one positive in trying to make the playoffs.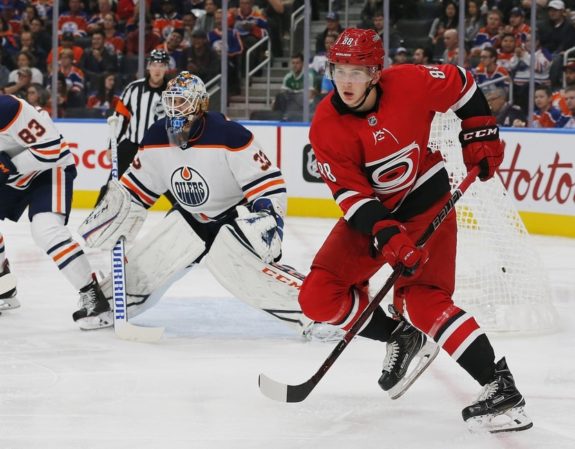 I'm not as sold on the scoring and am taking a "show me" stance on this also. Aho should light it up again and Hamilton should help make up for the loss of Skinner. But for all their glistening, the new "young guns", Necas, Svechnikov and even Zykov (if he makes the roster), have not proven anything at the NHL level yet.
I'm not of the same mindset as the oddsmakers with their mid-80 points projection. I think, if the goaltending improves, the team will reach a higher point total. But, I don't think at this stage that the Hurricanes will make the playoffs this season. I'd love for them to prove me wrong.
2018-19 Record Prediction: 42-32-8, 92 Points (7th in Metropolitan Division, 13th in Eastern Conference, 19th in NHL)
Mark lives in the Raleigh, NC area and covers the Carolina Hurricanes.