Last year, the Carolina Hurricanes made a lot of noise on draft day by trading their first round pick to the Pittsburgh Penguins as part of the Jordan Staal trade. They had the eighth overall pick that year, so the Canes were running the risk of losing a lot of value, but they ultimately made a decision that they hoped would improve the team in the more immediate future. This year, they are a bit of a different situation with the fifth overall pick.
While still worth a lot, the eighth overall pick is obviously not as valuable as one that is in the top-five. This especially the case in this year's draft, which features a few players who are the best young players to come out of their respective leagues in years. With the Hurricanes farm system in need of some replenishing, it's going to be hard to pass on any prospect in the top-five, but that doesn't mean a trade can not happen. With such a valuable pick and quite a few teams looking to land a top prospect, there is the possibility of the Hurricanes trading down if they get an offer good enough. According, to Chip Alexander of The Raleigh News & Observer, trading down is something that the Hurricanes are considering.
Hearing Canes could trade No. 5 pick and move down on draft day if their draft target is taken in top four picks. Unlikely Canes to move up.

— Chip Alexander (@ice_chip) June 21, 2013
Now, this doesn't mean that a trade is imminent because it will likely depend on what the four teams in front of them do but the Hurricanes have a lot of options with the fifth overall pick. They also have a lot of short and long-term needs, so that opens up plenty of possibilities with what direction they can go and it would be wise for the front office to consider all of them. The question is which is the best way to go if you're the Hurricanes? Do you take the best player available and add a potential star to your farm system or do you trade back in the draft in return for a good package? It's not a bad situation the Hurricanes are in because if they play their cards right, they can definitely help out their team in both the short and the long-term.
Keeping The Pick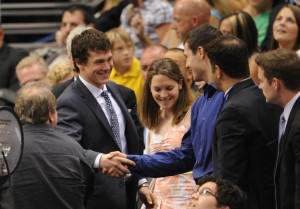 A few years ago, the Hurricanes farm system was very impressive but its pedigree has gone down a fair bit since then due to player graduation, trades and certain prospects not panning out. The player with the most potential is currently defenseman Ryan Murphy, wh0 is fairly close to being NHL-ready and outside of him, they don't have many future studs. The Canes have a lot of guys who can be potentially good players, but not many of them project to be stars at the NHL level. Keeping the pick and taking the best player available would help fix this and give the Canes some long-term help.
Some criticism against the Hurricanes not trading the pick is that the team's primary need right now is defense and unless Seth Jones somehow makes it to #5, they aren't going to help their defense much with this pick. Adding another scoring forward might be the last thing some fans want to fear with the Hurricanes top-six being fairly set, but drafting one makes sense in the long-term. Tuomo Ruutu, Eric Staal and Alexander Semin are all reaching 30 and are going to need to be replaced in a few years once they start declining or their contracts run out. Drafting one of Jonathan Drouin, Aleksander Barkov or Valeri Nichushkin would help this because while the old guard leaves, one of these players will be entering their prime and could potentially replace them. Prospects are never a sure thing and busts do happen, but given how much talent these players have, it's going to be tough to pass on them no matter what.
Keeping the pick could also help out the Canes in the short-term because it has been reported that the team is looking for a player who can make an impact as soon as next year, and one of these prospects can give them that if they live up to the hype. The Canes may not have any room in their top-six for them next season, but at the very least they can provide cheap depth on entry level deals, which will be huge for Carolina next year since they are low on cap space. Forwards also have an easier time making the jump to the NHL if they gave good size, vision and hockey sense, so it's very possible that one of the top-five picks can play a top-nine role in the NHL as soon as next year. This falls into the Hurricanes plans because their third line will likely have a new look next year and they can use it to help break in their younger players.
So keeping the pick and using it on one of the high-end forwards can help Carolina in both the present and future. However, you can also make the same case about trading the pick for a good enough package.
Trading the Pick
For as much as the Hurricanes farm system needs a jolt, there are a few other teams who are in the same boat and would love to move into the top-five if they want someone like Nichushkin or Barkov badly enough. There hasn't been any word on who some potential suitors are, but the package the Hurricanes get in return will likely depend on how far that team is moving up. The top-five of this draft is very good, but it's unlikely that a team will pay kings ransom to move up only two or three spots because the investment may not be worth the trade-off. Whereas a team in the middle of the draft would be more likely to surrender a roster player and multiple picks to move up to the top-five.
The Hurricanes own draft targets will also play a role in this because they probably have at least three players who they would prefer to select with the fifth overall pick. If all three of them are off the board, then it's more likely that a trade will happen because they aren't going to use a top-five pick on someone who they aren't completely sold on. Some might say that the Canes would be foolish to pass on a potentially elite player, but trading back isn't the worst thing in the world if they want to help both their needs in both the present and future.
Let's say the Hurricanes want a defenseman in the first round or a player who isn't projected to go in the top-five. If this is the case, then the Canes could possibly trade back a few slots for the right price. What they can get will depend on how badly their trade partner wants to move up in the draft, but they can stay in a good position even if they move out of the top-five. This is a very deep draft, so they should still be able to land a very good prospect while acquiring a few assets in addition to that. If they can get a roster player as part of the return then that makes things even better because it can improve the team as soon as next year. The same can be said if they acquire multiple draft picks as part of a deal because those can also be traded to a roster player.
Draft day could go by without the Hurricanes making a single trade and not surprising anyone with their pick, but the important thing to remember is that they are in a very favorable situation and should look at everything that is available to them before making a final decision.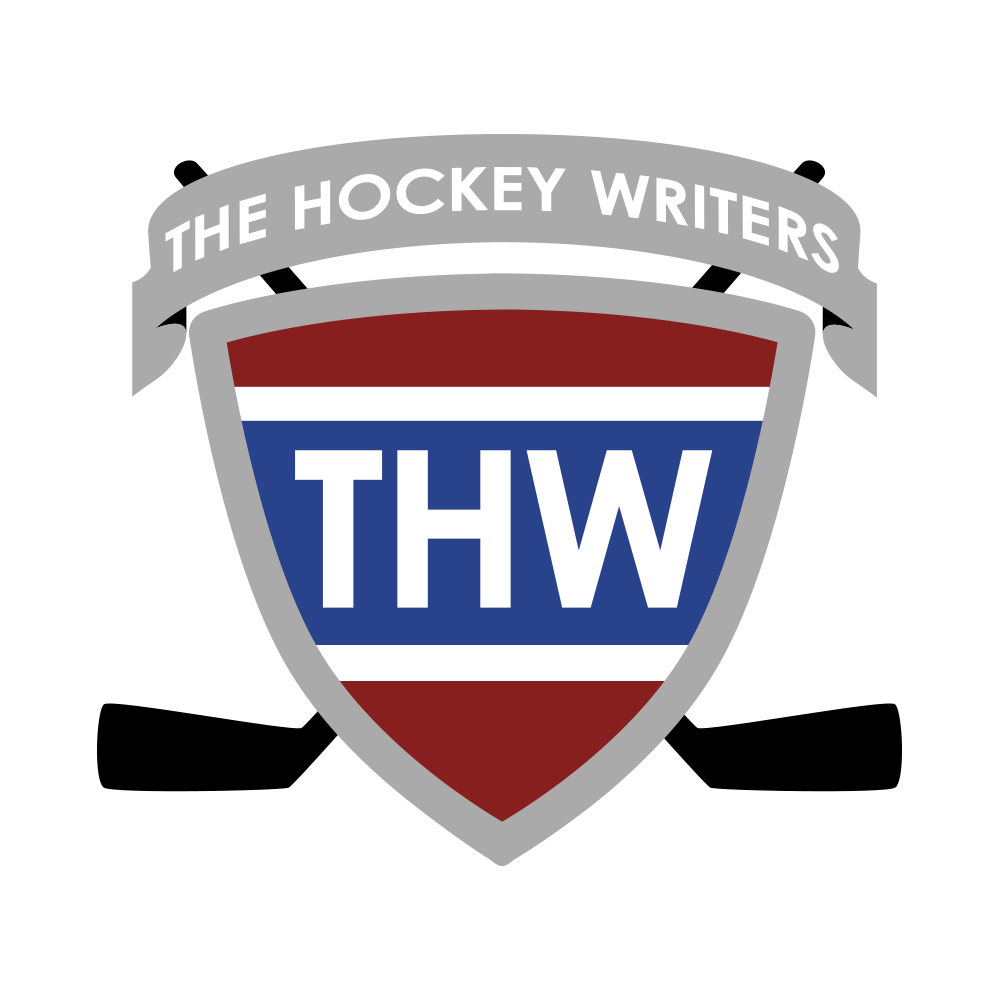 The Hockey Writers is:
1) A top-tier hockey media company delivering a top-notch, in-depth look at the NHL
2) A collective of some of the best hockey writers anywhere
3) A multimedia provider with daily podcasts and YouTube shows
4) Well-respected and widely-cited NHL prospect and draft resource