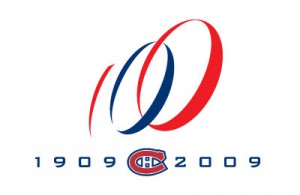 It's been a long time in the making. While Montreal fans have had the occasion to celebrate two Stanley Cups since the 1970s dynasty we haven't really had full confidence that the club is on the right track and building a real, long term, winning franchise. It's only with the arrival of George Gillette and him bringing Bob Gainey home that we sense the pride that once was. When Mr. Gillette first became the boss many wondered what an American was doing with Canada's greatest sports franchise. Well we can all be thankful that what he was doing (is doing) is restoring a direction, a sense of pride & class back to a club that was floundering under the various incompetent owners and GMs, Serge Savard being a mild exception.
Now with our Centennial well under way we can once again focus on playing a great brand of hockey and be once again counted as one of the league's premier clubs. While it's nearly impossible in to be as dominant as clubs in a smaller league were we can pal around with the Detroit and Colorado boys and not feel out of place. It's nice to be back on top.
Serial entrepreneur who started building websites in 1995. Founded The Hockey Writers in Jan. of 2009. Traveled with family for a year, visiting 25 countries along the way.