The 2013 season had Columbus Blue Jackets fans yearning for more.  They finished in a tie for the 8th and final playoff spot with the Minnesota Wild, but missed out on a first round matchup with the eventual Stanley Cup Champions due to league tiebreakers. A disappointing end to a promising season. But with hope comes promise for next year. Can the Jackets make it? It will be an uphill battle playing in the Eastern Conference for the first time,  but if we are granted a few of the below items from my 2013-14 Columbus Blue Jackets Wish List, we could be looking at some free playoff hockey in Columbus come April.
Keep Bob Going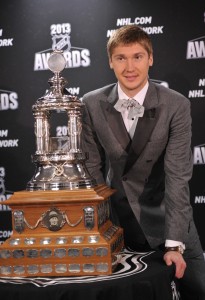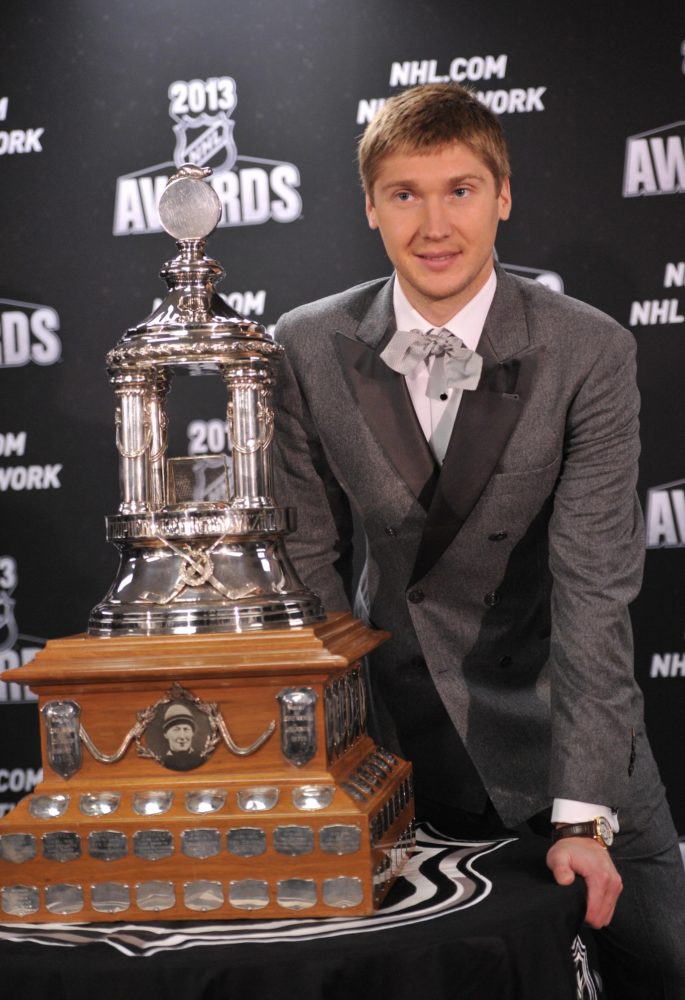 Sergei Bobrovsky maintains the momentum gained at the end of the season and makes the nice payday look like a smart move.
Let's be honest here: before Sergei Bobrovsky came to Columbus, he wasn't #1 goalie material. Did the Jackets get away with murder when it comes to his contact vs on-ice performances? Probably – the guy made just $900K last season. But in his 2 prior seasons in Philadelphia, he played in 54 games, allowing 2.52 goals against and had a save percentage of .915 in 2010-11 and those numbers got worse in 2011-12 when he allowed 3.02 GAA and had a .899 save percentage in 29 games before he was kicked to the curb. Not exactly #1 stuff, wouldn't you say?
Fast forward to the 2013 season and Bob puts on a show. 38 games, 2.00 GAA and a save percentage of .932 – numbers that are pretty much off the charts. In the offseason, you then see Bob signing a 2-year deal worth $5 million and $6.25 million over the next two years, plus a signing bonus of $1.75 million.
Take a look at Bobrovsky's career stats from hockeydb.com. Even in the KHL, something had clicked in 2012-13 for Bob that we hadn't seen before. 18-3-2 in the KHL is nothing to scoff at, so let's all hope that he continues to play to this level. Not that I mind seeing these highlights, but with a strong and improved defensive corps, I think we can expect to see more routine saves and less of these types of unbelievable saves this year.
An Open Letter
Dear Todd Richards,
Please develop a power play.
XOXO,
Blue Jackets Fans
A Blue Jackets wish list shan't be complete without a new strategy on the penalty kill. In the lockout-shortened 2013 season, the Jackets scored 22 PPGs in 155 attempts. That's a whopping 14.2%, and only 0.4% from last in the league (Winnepeg). Washington led the league on the power play at 26.8% (44/164) which is an astronomical number. I'm not asking for a power play goal every game or the ludicrous level of 1 in every 4 chances. Perhaps a respectable 18-20% would be nice. It hasn't been since that high since 2009-10, and only twice ever have the CBJ's been above 17%. Here's a quick snapshot of the last 5 years power play numbers:
2011-12: 15.5% (24th)
2010-11: 14.0% (29th)
2009-10: 18.2% (14th)
2008-09: 12.7% (30th – somehow dead last in the playoff year)
2007-08: 14.9% (26th)
The penalty kill looks just fine – 82.6% last season, good enough for 11th in the league – but the power play is not much to write home about. About the most exciting thing that happens on a Blue Jackets power play in Nationwide Arena is the PA announcer's call, which needs to change for the Jackets to make the playoffs.
John and Jarmo – Super Duo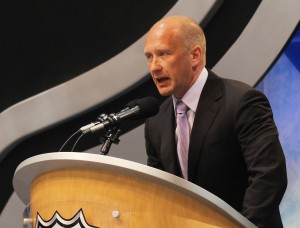 As I write that, I sing the theme song to "Captain Planet" in my head. I invite you to do the same. But in all seriousness, the super-duo of John Davidson and Jarmo Kekalainen have already improved the club dramatically. And it's the best kind of building that they are doing – drafting well and developing from within. John and Jarmo need to continue to develop that young talent pool and start by getting Ryan Murray on the ice.
The three draft picks from June's NHL Entry Draft aren't likely to see ice time this season, but what about Murray, the team's 2012 1st-round draft pick (#2 overall)? With all of the buzz surrounding Murray and his on-ice talent, we'd really like to see him join the defensive corps this year. For right now, he might be the odd man out, as he is listed as the 7th d-man on the current depth chart and may be looking at some healthy scratches and/or additional time in Springfield.
Not only do we want to develop the younger guys who haven't seen ice time in the NHL yet, but also on my Blue Jackets wish list would be the continued success of the guys who have made an impact already. Cam Atkinson, Matt Calvert and Dalton Prout have shown a great amount of talent in their short time with the team. Prout has especially impressed with his confidence on the ice, and I love seeing him throw his body around at the opposing team. I'd love to see Prout develop into a top 4 defenseman, and this should be the year for him to blossom into a bruising, crease-clearing, glove-dropping defenseman.
Live Long and Prosper
This season, we are also asking for continued health for the team and a quick recovery for Nathan Horton. Over the course of the shortened 2013 season, just 137 man-games were missed. Only 3 Jackets played all 48 games, and only Artem Anisimov (13 games), Atkinson (13), James Wisnewski (16), Brandon Dubinsky (19) and Nikita Nikitin (20) needed extended time off for injuries. 3-5 game stints of the ice are to be expected, but limiting those large trips to the Injured Reserve list is one of many keys to earning a playoff berth.
Nathan Horton had pretty major surgery on July 17th, just 12 days after signing a 7-year,  $37.1 million contract. We all hope that he is correct on his timeline: the typical recovery time for this surgery is 4-6 months and Horton has gone on record starting he wants to limit it to 4 months and not 6.
One thing to keep in mind here will be the lockout effect. How will playing a 48 game season in 99 days affect these athletes the year after? And on top of that, how will it affect a team like the Blue Jackets who had to fight until the bitter end in an attempt to make the playoffs, ultimately to come up short?
Honorably Discharged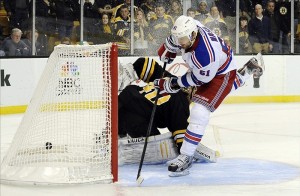 While it is just another regular season game in the Eastern Conference, November 7, 2013 is an important day for Blue Jackets fans. It will be time to look back, but also time to move forward. The Captain returns to town. The New York Rangers will visit for the first time in 2013-14 and it will be a chance to give good old #61 a very warm welcome home. He is easily the best Blue Jacket of all time. But on the top of my Blue Jackets wish list would be to send Rick Nash back to New York with a good old-fashioned butt kicking. Then let's do it again on March 21st for good measure.
Of course it goes without saying that last but not least on the Blue Jackets Wish List would be a second playoff appearance in franchise history. Watching the Blackhawks, Kings and Bruins over the last few years really makes you appreciate what the playoffs mean to hockey towns. Columbus wants needs a playoff victory and heck, maybe even a playoff series win is in the cards this season. We're only 39 days away from opening night (October 4). Let's all hope that the hockey gods grant us some of our wishes.
The NHL regular season schedule was released on Friday. Check out our partners at TiqIQ for the best deals on Columbus Blue Jackets tickets for all 2013-14 games.