When you start thinking of potential Calder Trophy candidates in the NHL, you think of the obvious names like Auston Matthews, Patrik Laine and Dylan Strome. Each has the potential to have outstanding rookie seasons.
But did you know that the Columbus Blue Jackets have not one, not two, but THREE legitimate threats to make a strong push for the Calder? The team has never been in a better place prospects wise in their franchise history.
Let's introduce the contenders and break down their chances assuming they each make the team out of training camp.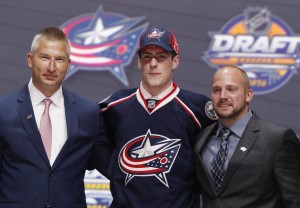 Pierre-Luc Dubois
Dubois was the third pick in the 2016 NHL Entry Draft. The Blue Jackets decided to take Dubois over consensus pick Jesse Puljujarvi in that spot. Ever since Dubois has wanted to prove to everyone that Columbus was right in taking him with the third pick.
At least to start, Dubois is a confident player. Not only does he think he can make the Blue Jackets out of training camp, he thinks he has a "good shot" at the Calder. He told Mike Morreale of NHL.com that winning the award "wouldn't surprise him."
These are strong words from someone who many had drafted as low as sixth overall. However, a closer look shows us that a run to the Calder is not out of the question.
Dubois finished last season as one of the top 5-on-5 points/game producers in the entire CHL. Not only that, Dubois scored at a higher rate while playing center than he did playing the wing. That's impressive, to say the least.
Can he even make the roster? With a log jam of centers expected to compete in camp, it's not a given. The team could choose to send him back to juniors altogether. They may keep him for nine games then send him back. Or, he could win a permanent job on the Blue Jackets. If he does, that'll speak volumes of just how great a player he could become.
As for the Calder if he makes the team, players like Matthews and Laine are in better overall situations, and thus are the favorites. But don't sleep on Dubois.
Zach Werenski
When you are "the best defensive prospect" not in the NHL, it's only a matter of time before you make an impact in the league. That is exactly where Werenski is.
He'll come into camp as one of the favorites to win a roster spot. When you watch him on tape, it's easy to see why he can make the Blue Jackets at such a young age. The game just comes to him.
As mentioned in the video, Werenski made an immediate impact in the AHL after just 10 games. He adapts to his surroundings quickly, while constantly striving to get better.
Aaron Ekblad was the last defenseman to win the Calder. If Werenski makes the team out of camp and finds himself getting power-play time immediately, he could make a run for the Calder.
Personally, I'd like to see how he responds to the physical aspect of the game in the NHL. He demonstrated some physicality as the AHL playoffs went on. But let's see how he does over a longer season. If he adjusts in Columbus like he did in Cleveland, Werenski is clearly in the conversation.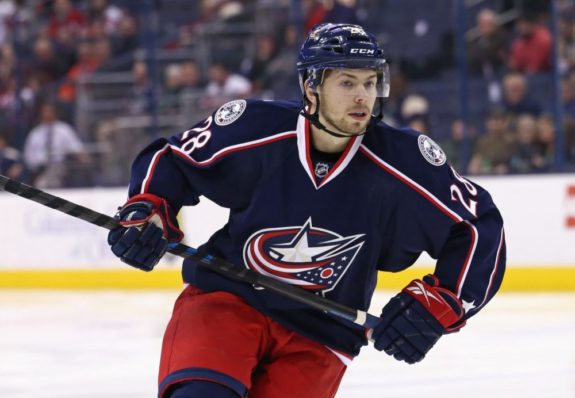 Oliver Bjorkstrand
At this moment, if I had to choose a Blue Jackets prospect that would be my favorite to make the most serious run at a Calder, it's Bjorkstrand. He could find himself on the right side in the top six right away if he has a strong camp.
Once he overcame an injury at the start of last season, Bjorkstrand's game took off. He finished with 17 goals in 51 regular-season games while adding 10 more (including three game-winners in overtime) in the playoffs. He played his best when all the chips were down.
Zach Werenski on Oliver Bjorkstrand: "What a special player. It's crazy how good he is. What'd he have, six game-winners? That's unreal."

— Rob Mixer (@RobMixer) June 12, 2016
Bjorkstrand has things in his game that you love to see. He has speed. He has a deceptive shot. He has excellent awareness. Like Werenski, Bjorkstrand can quickly adjust to new surroundings. This was evidenced by his time in Columbus last season, scoring four goals in his 12 games. If Columbus gives Bjorkstrand a top-six role, I expect him to challenge the 20-goal plateau.
For all three, their roster spot is not guaranteed, but the chance is definitely there. These three give a nice glimpse of what the Blue Jackets future holds. Considering each could win the Calder under the right circumstances shows how talented the youth is. We'll see if their emergence helps ignite the veterans on the team.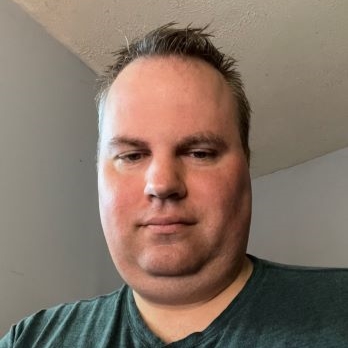 I am a fully credentialed writer who covers the Columbus Blue Jackets, Cleveland Monsters and Erie Otters as well as the Ontario Hockey League and NHL Draft. The 2022-23 season will mark nine seasons with the Hockey Writers. I am also the site's Credentials Manager. Please take note of the updated Twitter handle: @mark_scheig.