Follow the leader.  Typically that is the case with the AHL and NHL.  Take for instance the league going back to touch-up icing and sidelining hybrid-icing after the lockout, when NHL play resumed.  Most recently in the news is the hot button issue of NHL realignment.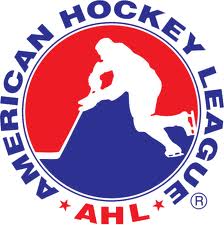 Most preliminary models show the NHL going with a framework involving four separate conferences, with two comprised of seven teams and two with eight apiece.  That in theory would lend itself to a playoff format, wherein the top four of each respective conference would qualify for the post-season.
If that sounds familiar to you, that's because over 20 years ago in the AHL it was pretty much the standard.  Mind you at the time, the league was a little over half (16 teams) the size and made up of three divisions.  Divisions consisting mostly of geographically close clubs from the Canadian maritime, New York/Pennsylvania and New England.
Fast forward and you have a 30-club AHL and an AHL which followed the NHL model beginning last year, mirroring the conference, divisional and playoff alignment and format.  For the most part it has worked.  Of course there are deviations in scheduling and teams are always going to want the most advantageous draw at the gate, while cutting down on travel costs.  Adding to that, the Western Conference teams are a lot more spaced out than the traditional northeast corridor.
So what would a 2013-14 AHL look like under this format?  Well assuming the league remains in its current state (unless there's a game of musical chairs which sees Calgary's affiliate in Utica, Vancouver's affiliate in Abbotsford and another team landing in Chicago) here's what it could look like:
St. John's, Portland, Manchester, Worcester, Providence, Springfield, Bridgeport, Connecticut.
Adirondack, Albany, Binghamton, Syracuse, Wilkes/Barre Scranton, Hershey, Norfolk.
Lake Erie, Toronto, Hamilton, Rochester, Grand Rapids, Abbotsford, Chicago.
Milwaukee, Houston, Peoria, Texas, Oklahoma City, Charlotte, San Antonio, Rockford.
Really it's almost like the format the league had up until last year, save for Charlotte shifting to the Western Conference and St. John's being in the Eastern Conference.  Although there may be some crossover playoff pairings as there were in the past, it likely wouldn't be on the level of what the NHL may do.  So one alteration I would make at the AHL level is playoff expansion
Think about it.  When the league was smaller, there were a higher percentage of teams qualifying for the Calder Cup playoffs, with 12-0f-16 making it.  Essentially meaning that if you didn't finish dead last, you got it.  As it stands now, just over half, 16-of-30 are eligible to compete for the Calder Cup.
While some may quarrel with whether or not expanding the playoffs to 18 or 20 teams in the NHL enhances or waters down the regular season and playoffs, there's no reason why expanding the Calder Cup playoffs to 20 teams wouldn't be a good idea.
It is especially true when one considers the playoff expansion from a development and box office perspective.  If you're an NHL club, wouldn't you want your prospects to experience more playoff games and pressurized situations?  If you're an AHL club, wouldn't you love the extra revenue from those higher priced playoff tickets?  Plus playoff series are a great way to cultivate rivalries that you never knew existed.
So could the AHL benefit from taking their cue from the NHL on realignment?  Possibly.  What would be even more beneficial though for the league and its fans, is playoff expansion.