While the Arizona Coyotes are still far from a Stanley Cup, they are building a foundation and have a core built around young star Clayton Keller. The forward is one of the brightest stars in the NHL and one of the core pieces moving forward. He is still young but has had an incredible NHL career. He continues to build momentum, like the Coyotes, and looks to the future for team success.
Keller, a first-round pick (7th overall) in the 2016 NHL Entry Draft, had been the only constant offensive weapon for Arizona. He has put the team on his back and has led by example, setting the tone on every shift. While he is a budding NHL superstar, one has to wonder if this will lead to elite NHL star status. The Coyotes have a young core in Keller, forward Barrett Hayton, defenseman Sean Durzi, and goaltender Karel Vejmelka, but the long-term success of Arizona will be determined if Keller can take his game to the next level.
Coyotes' Keller Continues to Shine
During the 2022-23 season, Keller compiled 37 goals and 49 assists for 86 points, all career-highs. He also had 49 penalty minutes, 34 blocks, and 18 hits, showcasing his all-around game. For his career, he has 133 goals and 209 assists for 342 points in 442 games.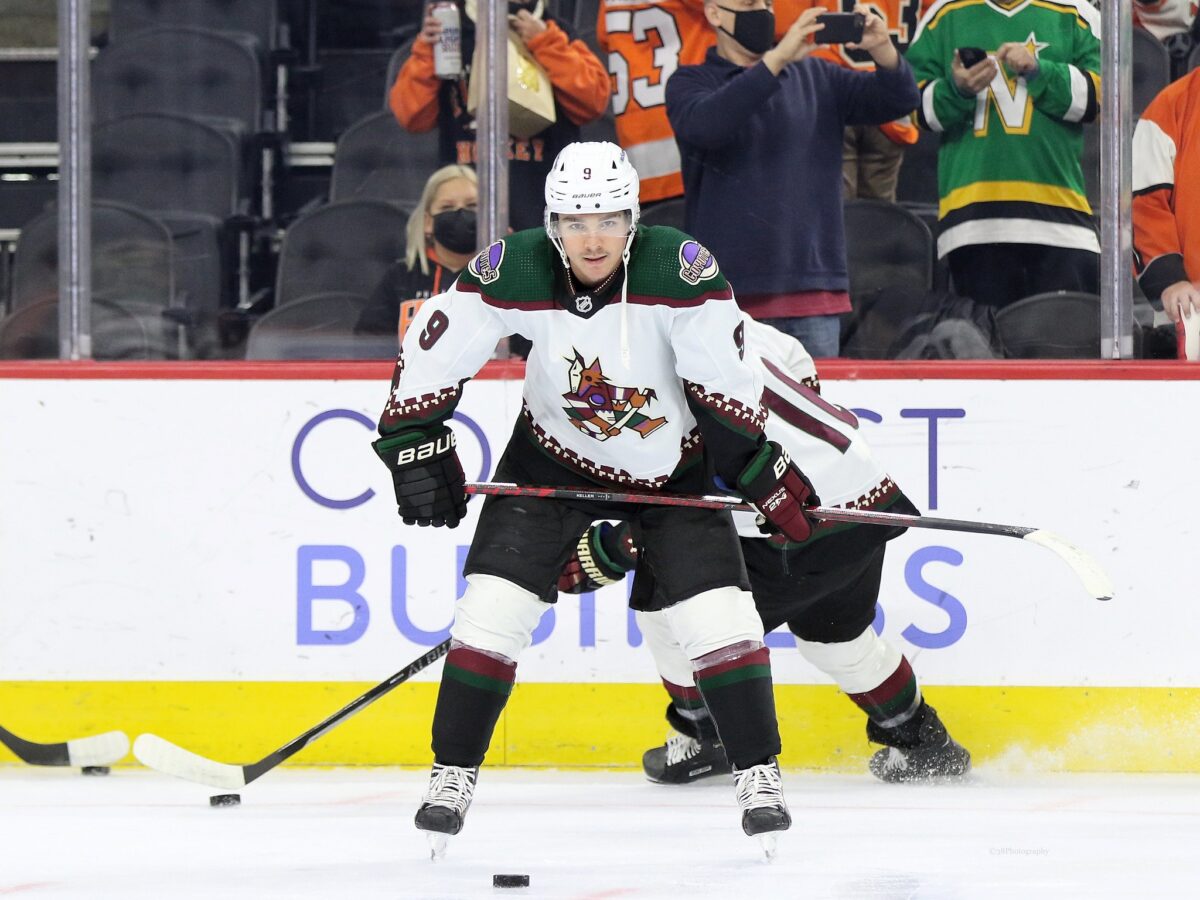 Keller is a versatile player who can play either wing position. He has had a few accomplishments in his short NHL career, including being named to the 2017-18 NHL Rookie All-Rookie team and making the NHL All-Star team three times. The Coyotes have him signed for many more years, as he's under contract until the 2027-28 season, so there is time to build a winner before his deal is up.
Related: Coyotes' Keller Just Getting Started
---
Latest News & Highlights
---
With the additions of Jason Zucker and Alex Kerfoot, the signing of prospect Logan Cooley, and another year of Matias Maccelli, the Arizona offense will be better than last season. Keller could set career-highs in goals, assists, and points this season. The new additions make them a well-rounded team, and they could surprise some teams because of their deeper roster.
Arizona general manager Bill Armstrong is acquiring pieces that will help this team shortly. Keller is a massive piece and is being counted on to lead the way, on and off the ice. Do the Coyotes make a playoff appearance this season? Maybe not, but big steps are being taken to ensure the team is better than last season. The additions made this off-season will make the Coyotes better in all three zones.
Coyotes Consistent in Work Ethic
Keller has been the lone consistent offensive producer, and he is showing why he is a star in the NHL. He can make the best defenseman look bad, can skate like the wind, is an underrated passer, and his shot has eyes. His work ethic on the ice is unmatched, and he sets up his teammates without looking. He is a smaller player at 5-foot-10 and 170 pounds, yet he does not back down and plays a gritty game along the boards and in the corners.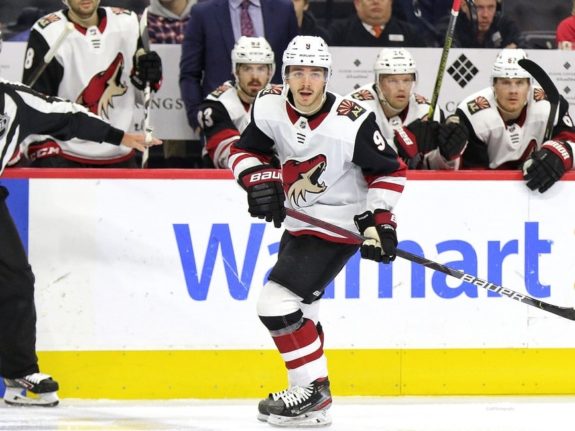 Producing 100 points may be within reach for Keller this season as he continues to be a strong player in the league. He has that extra gear that boosts his teammates whenever he is on the ice. The question is, will they follow his lead? Or will they falter with the best roster they have had in a while?
Arizona does not have the elite star power that the Colorado Avalanche, Minnesota Wild, or Dallas Stars have. They have had to grind out wins, outwork their opponents, and work for every goal. They have a lot of similarities to the New Jersey Devils of old: good, solid defensemen, an outstanding goaltender, and enough offense to get by. While they do not grab many wins, they are a fun team to watch as they continue to climb in the Central Division.
---

---