The Columbus Blue Jackets' last two games can be summed up in just a few words. They are as follows: critical mistakes, losing momentum, failure to regain momentum. Repeat.
This vicious cycle has plagued the Blue Jackets for far too long this season. It's now to the point where many around the league wonder if Columbus will even make the playoffs.
They can't score goals consistently. Although they got three in Brooklyn on Saturday night, it took them 49 shots to get there. That leaves them with 22 goals scored in their last 12 games. For a team that has this kind of talent on it, this is unacceptable by all standards. It's even more so if their goal was to win this season.
Despite the offensive power outage, the Blue Jackets still find themselves in a playoff spot as of this writing. That is remarkable considering they own just 15 regulation wins in 52 outings. Ever wanted to see the power of Bob? Here you go.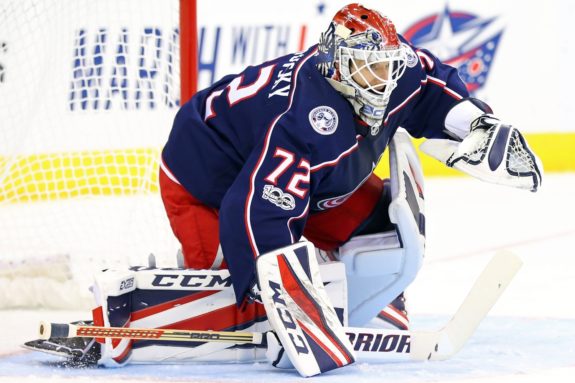 Momentum Issues
But the Blue Jackets have a major problem. They play well for spurts. Just look at the first period Saturday night. They threw a franchise record 26 shots on goal. Jaroslav Halak stopped 25 of them. The score was 1-1. The dreaded second period was coming.
However unlike most second periods of late, the Blue Jackets actually took a lead into the room after 40 minutes. Cam Atkinson and Nick Foligno gave them a 3-2 lead. Maybe, just maybe this was finally the night the Blue Jackets would get back in the win column.
The lead however was short-lived. Thanks to a critical misstep by Seth Jones, the Blue Jackets failed to clear the puck out of their zone. It ended up in the back of the net. It tied the score at three. Not very long after, the Islanders took a 4-3 lead and made it stand.
Jones' mistake is the latest example in a long line of critical mistakes made by the Blue Jackets at the worst possible times. Instead of holding a lead, Jones gave the Islanders a prime scoring chance on a golden platter. Momentum was gone. It never came back.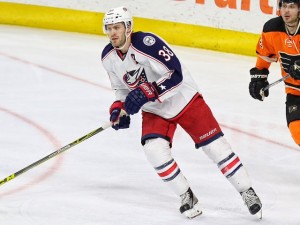 That's Just the Beginning
Flash back to Friday night. The Blue Jackets were in a 1-1 tie thanks to Boone Jenner's goal, his first since his grandmother passed away. This seemed to wake the team up and give them the ever elusive momentum. That was, until another critical mistake happened.
Not only was it a critical mistake, it was one made by one of your core guys. Already down a man, Nick Foligno took a back-breaking hooking penalty which gave the Sharks a 5-on-3 power play for :13. At least it wasn't for a full two minutes. Kill those 13 seconds and then kill a 5-on-4.
Good idea, except it took the Sharks just seven seconds to score. It made the score 2-1. Goodbye momentum, yet again.
The Sharks added another to put the game out of reach. The Blue Jackets had chances but found themselves in the same vicious cycle that has gripped them most of the season. They have not demonstrated a consistent ability to regain momentum after critical mistakes. This mistake landed Foligno on the bench for most of the game.
Regaining Momentum
Hockey is a game of momentum. An inability to show push back does not bode well now or in the playoffs if they make it. I just don't get a sense that this team feels like it will be ok when bad things happen.
Washington has Ovechkin, Backstrom and Holtby. Pittsburgh has Crosby, Malkin and Kessel. Who do the Blue Jackets have at this time they can lean on when times get tough?
I'd like to think it's your core guys of Brandon Dubinsky, Nick Foligno, Cam Atkinson, Sergei Bobrovsky and others. The only one we can say that has answered this call is Bobrovsky.
If the Columbus Blue Jackets hope to get out of this, their best players must step up and help change momentum. Their best players also can't make critical mistakes which cost them games.
The last two games changed momentum because of plays by the captain and their best defenseman. That's never good. This shows me this is a mental thing. Frustration is a tricky enemy to overcome. The good news is that it's possible to overcome. The question is will the Blue Jackets figure this out in time before they're overtaken in the standings?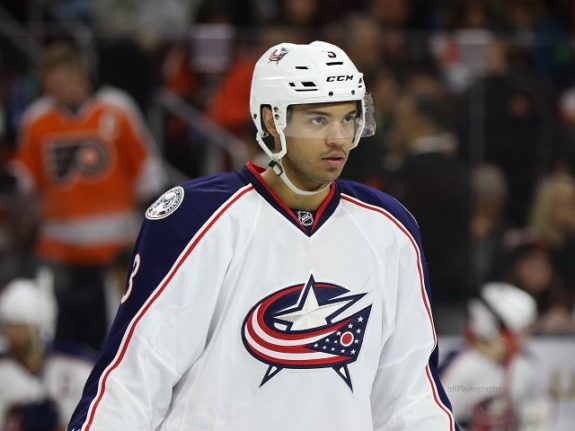 The Immediate Future
To a man, every player, coach and member of management needs to look at themselves in the mirror. This is a team that had designs of winning in the playoffs this season. While this can still happen, their chances have taken a major hit thanks to these continuous mistakes.
The players must look at just their next game and make sure they do everything possible to go to war for 60 full minutes. This is something desperately missing from the Blue Jackets attack this season. Can you recall even just one game where they played a full 60 minutes consistently?
The coaches must do the same. They need to put the players in positions to succeed. Management needs to make the right decision when it comes to the trade deadline.
This is a critical time for everyone in the Blue Jackets organization. From the time the team declared themselves all-in for the season, expectations rose to the level that anything short of winning in the playoffs is unacceptable.
If there is a silver lining in all this, it's that these mistakes are correctable. You can work on not taking penalties. You can make sure you make better reads on outlet passes.
What is compounding the problem is the lack of offense. The Blue Jackets know they need to score but sometimes open themselves up to counterattacks when their attack gets stopped. Mentally, they must find a way to stay within themselves. They know they're talented. They can score goals. They need to shore up the other areas of the game first and then the offense will come.
#CBJ head coach John Tortorella: "We self-destruct. We found a way to lose that game."

— Kristyn Repke👩🏼‍💻 (@kristynrepke) February 4, 2018
These next five games, back-to-back against Washington, New Jersey, the Islanders and the Maple Leafs could go a long way in determining what the Blue Jackets do at the deadline.
No matter what happens, if they don't learn how to regain momentum, they're in trouble. Teams will attack. Teams will push. The Blue Jackets have to show they can answer the relentless challenge of the opposition. That's playoff hockey.
How will these young Blue Jackets answer the call? Who will step up in this important time? The Blue Jackets need heroes. We're all about to find out if any will arise from inside that locker room. It's now or never.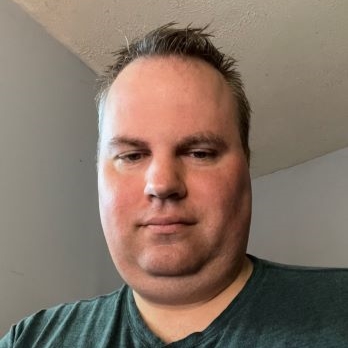 I am a fully credentialed writer who covers the Columbus Blue Jackets, Cleveland Monsters and Erie Otters as well as the Ontario Hockey League and NHL Draft. The 2022-23 season will mark nine seasons with the Hockey Writers. I am also the site's Credentials Manager. Please take note of the updated Twitter handle: @mark_scheig.