In Saturday night's loss to the Vancouver Canucks, San Jose Sharks forward Patrick Marleau missed a wide open net as the puck jumped on him while he tried to settle it. Marleau might as well have gone up to a random puck after the game and gone "why didn't you just go home puck!? Are you too good for you home puck!? That's your home!!"
In case you missed the miss, the miss in question can't be missed below.
While I won't republish any of the tweets to single anybody out, lots of fans came down hard on Marleau for this singular missed goal. Fans who were apart of the barrage of angry tweets make up a big problem. And it is a growing problem among many sports followers, not just hockey followers or Sharks fans. I'm not suggesting fans can't express disappointment, heck, yours truly is one of the most critical reporters out there. However, the singling out of Marleau's gaff reminds me far too much of the 49ers-Giants NFC championship game a few years ago. Punt returner Kyle Williams fumbled a punt that led to the winning field goal for the Giants. Yes, it was a brutal mistake, yes, it was even his second fumble in the same game. However, scapegoating Williams over one bad game is absurd.  The amount of death threats Williams received was extremely embarrassing to me as a 49er fan myself. Supposedly mature adults were literally sending Williams death threats. It is utterly unfathomable that someone would do such a thing over a football game.
Seriously, Sample Size Yall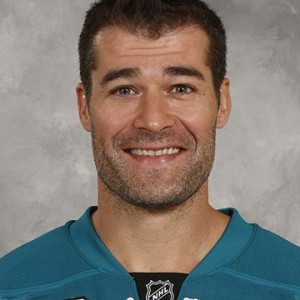 Now in this case, Marleau didn't receive any death threats, this was just a regular season game. However, it is a prime example of the consistency in which your average sports fan comes down hard on a player for a single miscue. As if they have never once seen the words sample and size next to each other in a sentence. Sample size needs to be a much bigger part of a sports fans knowledge base. This level of empty net gaff has probably happened to Marleau less than three times in his storied 17 year career thus far. He happened to miss what looked like a sure goal because the puck bounced on him. That is just some sheer bad luck. He also happens to have had some pretty damn good luck for most of his career, having scored 450 goals since entering the league back in 1997. Not to mention he has fired away over 3,000 shots on goal. Combine missed shots and blocked shots, Marleau has probably taken over 5,000 career shots. This one, singular missed shot, was just that, ONE out of multiple thousands of opportunities. He didn't miss the goal because he isn't skilled enough, it was just a terrible and unfortunate bounce.
Fan should criticize when they feel a player or team deserves it. As mentioned above, I do a lot of criticizing, particularly when it comes to Marleau. Over the years there have been numerous occasions where he hasn't showed full commitment to defensive zone play, or he often slams on the breaks and looks to pass instead of driving the net. These are things that happen multiple times every season that draw my criticism. Yes, I made a light hearted complaint moments after the missed tap in on Saturday night.
Ugh Patrick your last name is Marleau not Maroon

— Andrew Bensch (@BenchWarmerView) March 8, 2015
However, I saw lots of severe criticism for Marleau not scoring on the play, and that is just wrong. It was a singular fluky miss, not a sustained pattern of poor shooting. Fans need to remember sample and size, sample size. Repeat it with me, sample size, sample size. Got it? Good.
Andrew has been credentialed to cover the Sharks since 2010 and the 49ers since 2012. He graduated with his BA in Broadcast Electronic Communication Arts in 2013 from San Francisco State University.