After an embarrassing defeat in Colorado in the Dallas Stars' second game of the season, head coach Lindy Ruff called out his top-end talent, asking his best players to be just that; his best players.
Three wins and a 4-1-0 record later, it certainly seems that the leaders of his club have responded.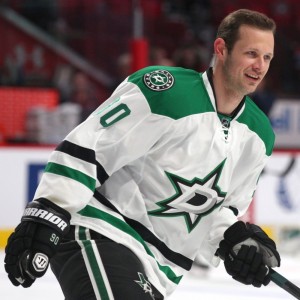 Benn, Spezza, Seguin Lead Stars to Three Wins in a Row
In a 4-2 victory over Edmonton at home that was in serious doubt heading into the second intermission, Jason Spezza scored two goals late in the third frame to seal his first hat trick as a Star and a victory in a game that the Stars needed to win. In addition, the trio of Jamie Benn, Tyler Seguin and Patrick Sharp combined for 20 shots on goal, just eight shy of the Oilers' entire total, and Benn, Seguin, John Klingberg and Ales Hemsky each had a point in the triumph.
Confidence was high going into a four-game road trip for the Stars, but things could have gone awry quickly when Dallas visited the defending Eastern Conference champion Tampa Bay Lightning to open the trip. The Stars bounced back twice in the contest, taking a 2-1 lead into the first intermission after the Lightning got on the board first. The Stars were holding off the surging Bolts when it appeared they would let a multi-goal lead slip away in the third, as they were so prone to do in 2014-15.
Instead of another collapse, Ruff was treated to a goal from Spezza that put a stopper on the Tampa comeback and ensured a 5-3 win. In the game, Spezza, Hemsky, Seguin, Benn and Cody Eakin each had two points.
Adversity struck again the next time out for the Stars as they fell behind the Florida Panthers 2-0 in the early moments of the second period. However, two goals apiece from Seguin and Benn helped the Stars overcome the two-goal deficit and earn the comeback victory for their third-straight win. Benn finished the game with three points, Seguin had four, Sharp chipped in two and Spezza and Klingberg each had one.
Not only is this team beginning to learn how to finish games and have strong third periods no matter where the score sits heading into the final frame, but they're being led by the cast of characters that should be showing up on the scoresheet in Dallas victories. For this club to have a successful season, depth scoring will be important, but the Stars' leaders on the ice have to show up in tangible ways and impact games positively, which they've done in the last three matchups.
The Stats Tell the Story
All told, the core group of players have had a strong start to the 2015-16 campaign, especially offensively. The Stars' stat sheet reads just about how any casual observer would have imagined it would if told the team would start the season 4-1-0; Benn and Seguin lead the way with eight points each, Spezza and Hemsky fall in just behind them with seven and six points, respectively, and Eakin and young-gun Mattias Janmark slide in below them with four points each. While one could argue that Sharp hasn't shown up in the stats at a high enough level during his first handful of games with the club, he's been a positive force on the ice and is showing signs of breaking out. He's third on the Stars in shots (17) and is generating offense, which usually means it's only a matter of time before his name is announced first after a puck finds the twine.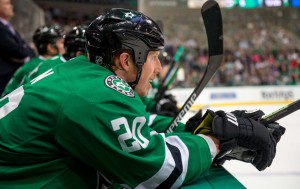 Klingberg, who has looked shaky at times but seems to be getting his legs back underneath him, and his partner Alex Goligoski are each plus-2 for the season while carrying 20-plus minutes per night on the Stars' top defensive pairing (including two 25-minute performances in the Stars' game against the Panthers). The Stars bottom two pairings have also played well in compliment to Goligoski and Klingberg, with Johnny Oduya and Jason Demers finding quick chemistry and Jordie Benn and Jyrki Jokipakka logging solid minutes against teams' weaker lines, which is exactly what good teams need from a third, lower-TOI pairing.
Stars on Their Way to Answering Lingering Questions
There are certainly questions remaining at this stage of the season; can Kari Lehtonen and Antti Niemi continue to play well in net behind an improving Dallas defense? Can the team overcome the early losses of Curtis McKenzie and Patrick Eaves? Can Val Nichushkin, who was slotted back into the lineup Saturday largely out of necessity after being scratched in two straight games, find his game and contribute at a level that matches his potential?
It's extremely early in this year's marathon, but the Stars are setting a quick pace. If their best players can continue to play at a high level and lead the team, the defensemen and netminders can continue to contribute with solid minutes in their own zone, and the group as a whole can continue to play 60 strong minutes per night, this team could set themselves up for the successful 2015-16 slate that many envisioned.
Raglin contributes to The Hockey Writers' coverage of the Dallas Stars. He's a senior journalism major at Stephen F. Austin State University and currently serves as the sports editor of SFASU's The Pine Log. He has experience covering both news and sports at The Pine Log (http://thepinelog.com) and at Star Local Media (http://starlocalmedia.com).