Before the Detroit Red Wings open their season on Oct. 4 against the Columbus Blue Jackets, there are a handful of questions that need to be answered. Among them: Which blue-line prospect will make the team?
Dennis Cholowski, Joe Hicketts, Filip Hronek, and Libor Sulak are in contention to earn that last spot on defense, likely spending time on the third pair alongside Niklas Kronwall. The others will report to Grand Rapids where they'll play important roles for the stacked Griffins.
Projected Red Wings Depth Chart: Defense

LD
RD
Jonathan Ericsson
Mike Green
Danny DeKeyser
Trevor Daley
Niklas Kronwall
TBD
Nick Jensen
Projected Griffins Depth Chart: Defense
LD
RD
TBD
TBD
TBD
Dylan McIlrath
Brian Lashoff
Vili Saarijarvi
Jake Chelios
Marcus Crawford
In this week's edition of The Grind Line, The Hockey Writers' Red Wings coverage team ranks the four candidates on their likelihood of making the NHL squad out of training camp. Which Red Wings blue-line prospect will it be?
Related: Red Wings' Blue Chips Shine at Prospect Showcase
Tony Wolak
Filip Hronek
Joe Hicketts
Libor Sulak
Dennis Cholowski
Once the preseason wraps up, I believe Hronek will earn the last spot on defense for the Red Wings. Well, initially, at least.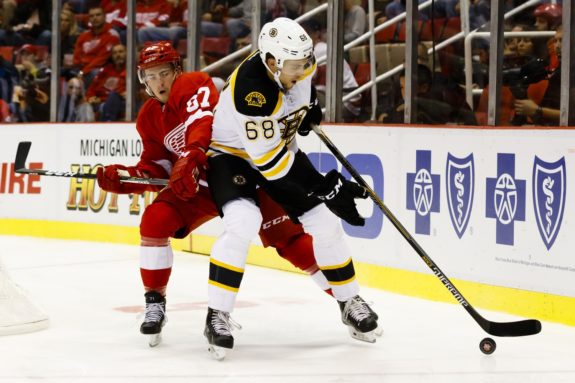 If Hronek doesn't shine right away and starts spending time in the press box, he should be sent down to Grand Rapids to play top-pairing minutes. In that case, Detroit should bring up Hicketts to see how he performs during a second audition in the NHL. Since all four candidates for the final spot on defense can be moved freely between Detroit and Grand Rapids, the Red Wings should give each of them a chance at some point this season.
In all likelihood, the rebuild will also result in one or more of Detroit's blue-line mainstays packing up and being shipped to another NHL team. As a result, the Red Wings will have an additional roster spot or two for their prospects, plus more ice time to go around.
If it's going to be a forgettable season in Hockeytown, there's no harm in giving all prospects a shot at NHL minutes. But, from a roster management standpoint, the final spot on the blue line is Hronek's to lose.
Related: 42 Red Wings Prospects & What to Know About Them
Jacob Messing
Filip Hronek
Joe Hicketts
Dennis Cholowski
Libor Sulak
Hronek has been pegged as an early steal of the 2016 draft, even as the 53rd overall pick. He's continued to grow his game, taking the OHL by storm in 2016-17 – his first taste of North American hockey. He posted 61 points (14 goals, 47 assists) in 59 games with a plus-15 rating on a weaker Saginaw Spirit team. The following year, he scored 39 points (11 goals, 28 assists) and a plus-24 rating in 67 games with the Griffins before being named to the all-rookie team. His prowess on both sides of the puck makes him a strong choice to make the Red Wings and prospect closest to cracking the lineup.
Hicketts comes in at No. 2 and is the only one with NHL experience. The undersized defender has won over critics everywhere he's played. He's shown what heart and determination can do and cracked the Red Wings for a five-game stint last season, chipping in three assists and a team-leading plus-5 rating.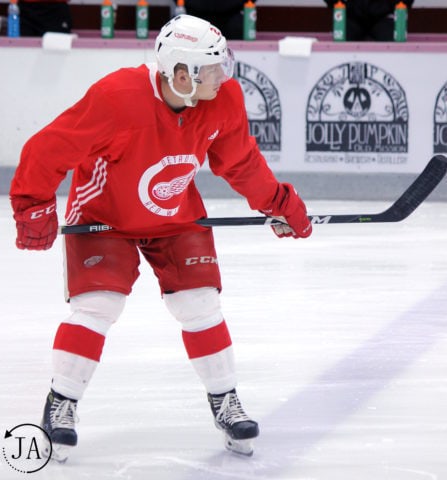 It was hard not to place Cholowski at No. 1 and even harder not to put him at No. 2. He went from an off-the-radar pick in 2016 (20th overall) to a player who has grown up fast and shined in the annual NHL Prospects Tournament, leading all defensemen with six points and being a force on both ends of the ice. He lands at No. 3 because starting his first professional season in Grand Rapids is best for his development.
Sulak comes in at No. 4 through no fault of his own. As a free agent signee last March, the 24-year-old didn't have a lot of hype with the lack of a draft position or North American game to judge him with. But he's a big, steady defenseman who Jeff Blashill said has a "very good chance" to make the roster this fall.
Related: Red Wings 2018-19 Season Preview & Rebuild Guide
Rachel Anderson
Filip Hronek
Joe Hicketts
Dennis Cholowski
Libor Sulak
Hronek was the chosen one during his rookie season with Grand Rapids. Art Regner, an Analyst of the Red Wings, confirmed that he was going to be their main focus coming into camp. Hronek is a very strong two-way player and had proven as much while with the Griffins. So far throughout camp, he has been consistent and strong. The teams for training camp have been a broad mix of prospects, AHLers, and vets, but Hronek has managed to keep himself at the forefront.
My personal pick would be Joe Hicketts, however. Hicketts earned 34 points in 73 regular season games his rookie year and became a Calder Cup champ. Just five points shy of Hronek's rookie season, Joe has proven himself a valuable two-way defenseman as well. Now entering his third season on his entry-level contract, the Wings need to determine where to put Joe. A roster spot in the big leagues is where I'd like to see him, but unfortunately for him, Hronek still might be the favorite.
Cholowski has dramatically improved in the last few weeks. I've watched him throughout the NHL Prospect Tournament and the Red Wings training camp. He's been able to find his legs and learn to control the puck much more. Cholowski hasn't skated with Grand Rapids for a full season yet, but he'll likely end up there this coming season. Though there's a lot of hope riding on him, he's not NHL ready yet. He'll need at least a season in the pros at the AHL level to adjust to his new set of demands. However, after a season, he'll likely be ready for NHL duties.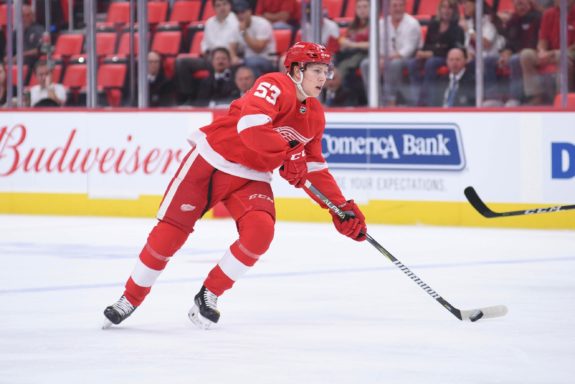 Libor Sulak is another defenseman with a lot of potential who just hasn't gotten there quite yet. He's a huge guy, which is a bonus if it's used correctly. Sulak's first day of training camp was a bit rough – understanding the drills and keeping the pace seemed difficult. However, he seemed to find his legs on day two. He was paired with Hicketts during drills and improved from there. Sulak has a very strong stride and controls the puck well – he just needs to adapt to the style of the game here in the states and his confidence.
Which Detroit Red Wings defensive prospect will make the team? Comment below with your pick.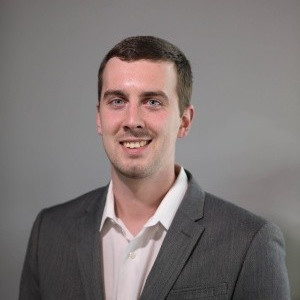 Tony Wolak is based in the Washington D.C. area and covers the Detroit Red Wings for THW. As a former junior and college hockey player, Tony has a unique perspective on Red Wings topics.