Next month's Vegas Golden Knights expansion draft could present the Detroit Red Wings with an opportunity to improve their team, despite the guarantee they'll be losing someone. In fact, most teams will be wheeling and dealing before the Golden Knights nab a player from each of their unprotected lists.
Since all 30 teams are in the same boat, Ken Holland and the Red Wings will be looking to exploit market inefficiencies. They have a glut of defensemen, two capable netminders, and some forward depth that could be dealt in exchange for some compensation, rather than being lost to Vegas for nothing in return.
With the expansion draft fast approaching, let's take a look at how the Red Wings could be impacted by the Golden Knights as part of the offseason preview series.
2017 NHL Entry Draft Red Wings Preview
Post-Draft Top Prospects Ranking
2017 Free Agency Primer
Stay tuned – this summer is going to be fun.
Red Wings Protected List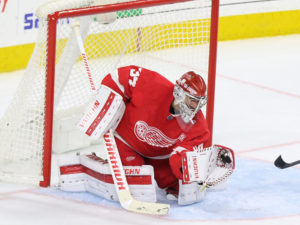 There's already been plenty of discussion about whom the Red Wings might protect for the Golden Knights expansion draft – it was a recent topic for THW's The Grind Line column. Since it was covered in-depth in the column, there's no need to go into substantial detail in this article. Instead, here is the likely protection list for the Red Wings:
Henrik Zetterberg
Frans Nielsen
Tomas Tatar
Gustav Nyquist
Anthony Mantha
Andreas Athanasiou
Justin Abdelkader
Danny DeKeyser
Mike Green
Xavier Ouellet
Petr Mrazek
Yes, it will be Petr Mrazek protected over Jimmy Howard. With those players safe from selection and others exempt from the draft, whom might Vegas select from the Red Wings?
The Golden Knights Select…
Of the unprotected Red Wings, there are a few that stand out as likely choices for the Golden Knights:
Riley Sheahan
Yes, Riley Sheahan only scored two goals this season – and both came in the final game of the campaign. Not great by any means, but Sheahan is only 25 years old and scored 14 goals during the 2015-16 season and 13 the year before. He can also play all three forward positions. Vegas would be getting a decent, two-way player with upside if they selected Sheahan.
Jimmy Howard
Depending on which goalies are available, Howard could be one of the top netminders left unprotected. He's coming off a terrific, yet injury-riddled season with the Red Wings. If Vegas selects Howard—and he can stay healthy—the veteran would be a great option to mentor a young starting goalie or start until a prospect is ready to take over.
Darren Helm
If McPhee wants to acquire some veterans with big-game experience to help bring along the Golden Knights' prospects, Darren Helm should be available for the choosing. Like Sheahan, Helm can play all three positions up front, plus kill penalties. He's still lightning-quick—when healthy—and is strong along the boards.
Ryan Sproul
As far as potential goes, Sproul could be the best player available from the Red Wings. He's only 24 and his booming slap shot would be an asset for the Golden Knights' power play. However, Sproul requires waivers to be sent down, so McPhee and his team will need to decide if the young blue-liner is ready for everyday ice time or not.
But Wait, There's More
The NHL purposely left the expansion draft rules vague so teams could exploit them from a transaction perspective. Below are a few ways the Red Wings could improve their roster using these nuances.
Don't Pick This Player!
If the Red Wings want to keep a specific player who was left off the protected list, they could offer Vegas an incentive not to select them. This could be a draft pick or a player who is exempt from the expansion draft. Remember, Vegas does not have a prospect cupboard. They'll want to acquire prospects and picks to build one out.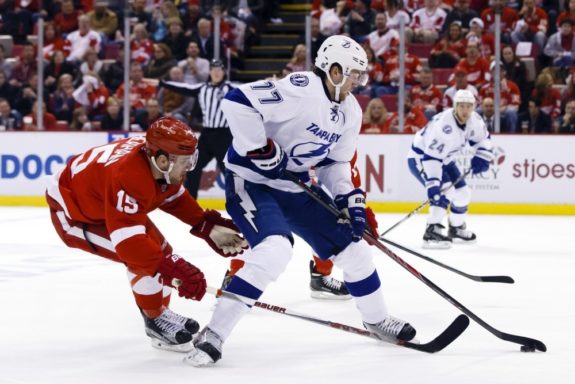 For example, Holland could offer Vegas an incentive not to select Riley Sheahan during the draft with one of their 3rd round picks to pass on the maligned forward.
From a different perspective, another example would be McPhee forcing Holland to part with a prospect or pick in exchange for not selecting Niklas Kronwall. While Kronwall's play is diminishing, it's unlikely Holland would let the Golden Knights pry the long-time alternate captain away from Hockeytown. Loyalty to veterans would come back to bite the Red Wings once again if this scenario comes to fruition.
Pick This Player Instead!
If owner Bill Foley gives McPhee the green light, the Golden Knights GM could offer to take on bad contracts in exchange for an incentive. Holland could offer Vegas a prospect or draft pick to select a specific player from the Red Wings' unprotected list who has a contract Detroit would prefer to rid themselves of.
As an example, Holland could try to move Jonathan Ericsson if he played his cards this way. The career Red Wing has a cap hit of $4.25 million over the next three seasons – entirely too much for a third-pairing defenseman. Ericsson wasn't bad last season, but he really doesn't offer much offensively and takes up a roster spot that could go to a prospect who has more upside.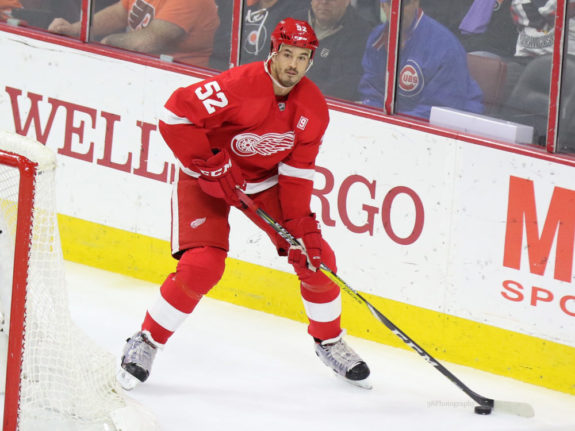 Vegas will have cap room to spare and Ericsson's contract is digestible. The Golden Knights could always choose to buy him out or trade the defenseman with some salary retained later on. A draft pick or an exempt player who does not yet require waivers could convince McPhee to take on the hulking Swede's contract.
Let's Make a Deal!
In addition to Holland offering McPhee compensation to pick or not pick a certain player, he could also sway the Golden Knights to select a specific unprotected player from another team and flip that player to the Red Wings. Presently, a few teams are projected to have significant protection issues. If they are unwilling to transact with Detroit, Holland could use the Golden Knights as an intermediary. Similarly to the Ericsson example, Vegas could retain salary in the swap as well.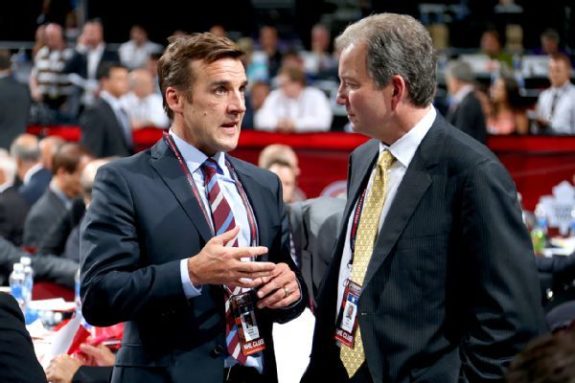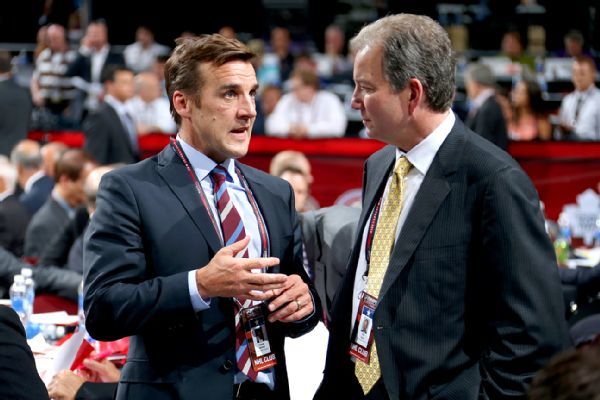 Whether or not the Red Wings opt to have trade discussions with them, the Wild, Predators, Ducks, Kings, Canadiens, Islanders, Penguins, Lightning, Capitals, and Jets will be leaving some quality players unprotected. Detroit's roster needs some help, so why not have a conversation or two?
As an added wrinkle to the expansion draft process, the Golden Knights can also negotiate with and sign unrestricted free agents early and have those players serve as the selections from their former teams. Vegas can subsequently flip those players to other teams. One case of this would be if Kevin Shattenkirk signed with the Golden Knights (as the expansion pick from the Capitals). It wouldn't hurt for the Red Wings to check in and see how much it would cost to acquire his services.
Which Detroit Red Wings player do you predict will wear a Golden Knights jersey next season? Comment below with your choice.