You know P.K. Subban and Connor Carrick as defensemen for the New Jersey Devils, but they decided to give their fans and colleagues a different look into their lives as professional athletes. With Subban's creation of his Youtube channel and Carrick's podcast he started, these two Devils have created a different bond with fans off the ice.
P.K. Subban: "More Than Just a Hockey Player"
You'll never get bored with this Devil's defenseman's growing channel. Over 72,000 subscribers get to indulge in the life of Subban, whether that be hockey content or off the ice topics. His uplifting persona makes for a fun attitude within all of his videos, and there sure are loads to choose from. His most popular videos include his first 24 hours as a Devil, adjusting to the Jersey lifestyle leading up to his first game, going to an American football tailgate for the first time, and playing hockey with fans at an outdoor rink in New York City, all with over 600,000 views.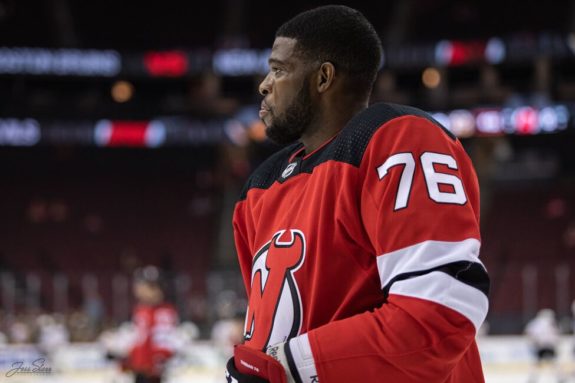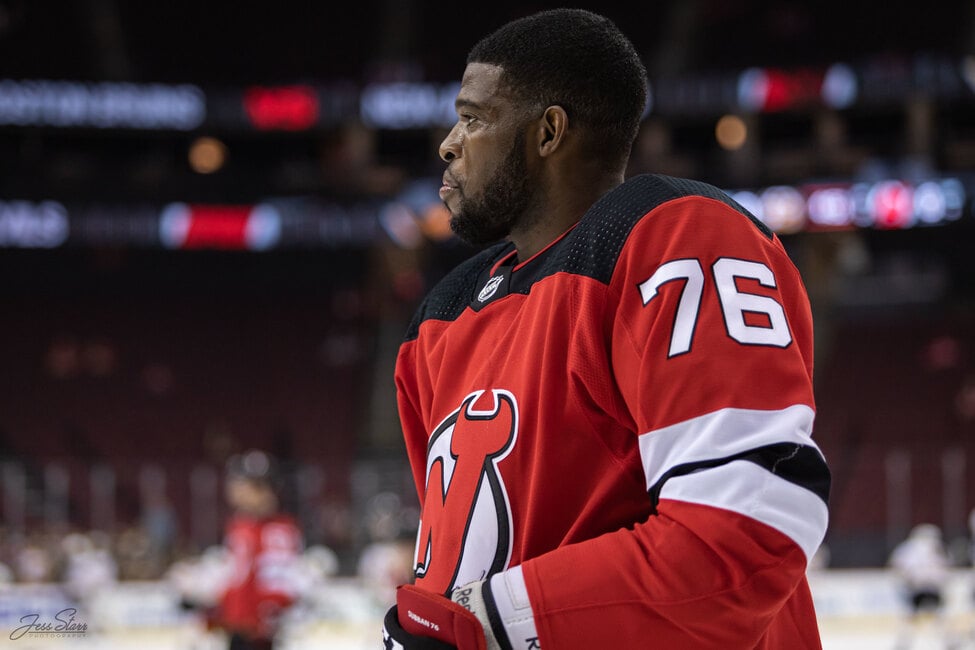 It all started a year ago when he created the channel. The goal was to give fans an inside look on the life and activities of a professional athlete; the content not usually seen, hard to come across and as Subban puts it in his first video, "This ain't social media, this isn't what you see on TV, this is personal."
There are all kinds of topics to choose from in this playlist. Want to see Subban announce an NHL 20 game in his "NHL 20 Hockey Nights"? You can choose between a Roman Josi and Anthony Bitetto or Subban's younger brother Malcolm Subban and Youtuber Nasher matchup while P.K. commentates. Take a deep dive into life during the NHL pause and spend a day in Subban's former home of Montreal, Quebec or New Year's Eve in Times Square with him. If you are looking for some comedic relief, you can watch Subban's fiancee Lindsey Vonn cut his hair in one of their joint vlogs.
The creation of "The Ugly Duck Podcast" also proved to be pretty popular on his channel, where you can watch and listen to conversations with hockey and sports professionals talk about the industry and other topics. Guests like former NHL players Sean Avery and Chris Pronger were a part of some of the first episodes, and NHL commissioner Gary Bettman is the subject of one from August. There are only a few episodes to choose from, but they are filled with content like NHL and NBA playoff predictions, Steve Dangle from TSN and even a Tik Tok guest. 
Related: 7 Cool Things About P.K. Subban
Subban's channel has something for everyone. While the vlogs are the most popular, he also has videos about giving back to the community through his opportunity of playing professional hockey. There is an entire "P.K. Gives Back" playlist that shows his contributions to charities and children in need. His channel captures his well-rounded personality and an inside look at a professional athlete's life.
Curious Competitor Carrick
Carrick combines his love of hockey with a more serious, business tone in "The Curious Competitor with Connor Carrick." In this podcast, he is able to give perspective on both the NHL and AHL, while talking with former teammates and other guests.
He focuses on a different topic with each visitor, specified to their line of work and experiences they have been through. The guest is then able to explain what they have learned throughout their respective careers. In the end, Carrick wants to show the road this professional has been on to get to where they are today, as well as learn how to be a more curious and better competitor.
There are three seasons of content to choose from. He talks to former teammate and newly-signed New York Ranger Kevin Rooney about being an AHL captain and his determined work ethic to make the NHL. Subban stops by in Season 2 to talk about living through authenticity and evolution as a person and Toronto Maple Leafs forward Mitch Marner was one of the first guests in Season 1. He talked about his experience with the Leafs as an assistant captain and goals and advice for younger players.
Not all episodes are hockey-related, though. In his most recent episode, Carrick talks to Chicago Cubs outfielder Ian Happ about baseball culture, the importance of mental health and redefining failure; marathon runner Zach Bitter is included in Season 1 to also talk about mental toughness. Some guests are not even professional athletes. Sportsnet Hockey reporter and NHL Network Insider Elliotte Friedman is one of Carrick's guests.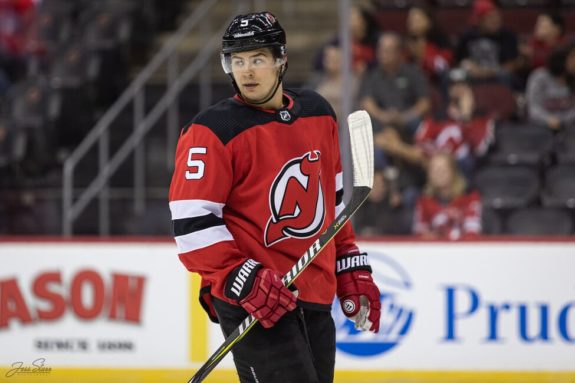 The hockey episodes give another insider look into the lives of NHL players. Former Devil and recent Calgary Flames addition Louis Domingue talks about life in the NHL bubble and baking cookies for the Vancouver Canucks in his episode, showing a side to NHL players that is often not seen.
There are so many interesting topics covered in this podcast. Carrick is able to capture the lives of these people while covering intriguing and important subjects.
That Insider Look All Fans Appreciate 
Subban and Carrick continue to talk to athletes, friends and professionals as they await plans for the upcoming 2021 NHL season. They have invited everyone into their lives as hockey players and as regular people.
---
---