Despite finishing a disappointing 19-30-7, the New Jersey Devils made some progress during the 2020-21 season, most notably with their young core led by Jack Hughes and Ty Smith. Yegor Sharangovich and Janne Kuokkanen, Hughes' linemates for the better part of the final five weeks of the season, showed they have NHL futures. Meanwhile, Jesper Bratt continued to show why he's one of the team's brightest young players despite some poor shooting luck. 
But if there's one Devil who had a surprise season, it was Pavel Zacha. After struggling for most of his first four years in the NHL, he finished 2020-21 with 17 goals and 35 points in 50 games — a 26-goal, 57-point pace over 82 games. Though he did produce, his season was a mixed bag. The flaws that plagued him in his first four seasons were still apparent, but he also improved in certain areas that helped him break out.  
For the Devils, it's those improvements from Zacha they'll need him to continue in 2021-22. While the addition of Tomas Tatar will help address their scoring woes, they're still going to need Zacha to produce a relatively high clip. There is some optimism that he can do it to a certain extent, but head coach Lindy Ruff will need to continue placing him in positions to succeed. 
Zacha Is the Same but Different
The 2020-21 NHL season was a wild and wacky one for many reasons. But if you had told me last January that it was going to be the one where Zacha broke out, I don't think I would've bought it. Alas, that's exactly what we got. In his previous two seasons, he had 57 points in 126 games. So had 2020-21 not been shortened due to the COVID pandemic, he would've been on pace to equal that in 44 fewer contests.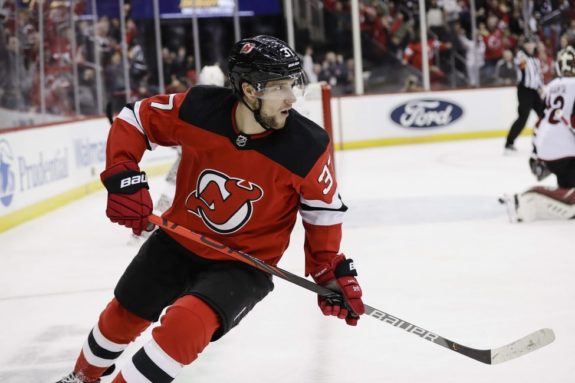 There are a few reasons for Zacha's sudden scoring burst. One is that he was riding some shooting luck. He finished this season with a shooting percentage of 16.5 percent, which is well above his career average of 10.9 percent. He also had a shooting percentage of 13.9 percent at five-on-five, which is unsustainably high. I'd expect both of those numbers to regress in the upcoming season, especially his five-on-five SH%. But maybe not to the point where his output completely dries up. 
One of the areas where Zacha did see improvement was his ability to generate shots and chances at five-on-five. Here's how his 2020-21 shot and chance rates compared to his 2019-20 rates at that game state:
| | | |
| --- | --- | --- |
| Stat | 2019-20 | 2020-21 |
| Shots on Goal per 60 Minutes | 4.48 | 6.44 |
| Shot Attempts per 60 | 7.16 | 11.2 |
| Scoring Chances per 60 | 4.17 | 7.34 |
| High-Danger Chances per 60 | 1.73 | 2.68 |
All across the board, Zacha's shot rates went up. He generated more shot attempts, shots on goal and quality chances than he did in 2019-20. When looking at his expected goals above replacement (xGAR), he was one of the Devils' best offensive players — his even-strength offense was worth an xGAR of 6.6, ranked first on the team. 
But while Zacha did take a step forward offensively, his defensive game was still a problem. The Devils had a Corsi percentage (CF%) of 48.3 percent and expected goals percentage (xG%) of 48.9 percent with him on the ice and routinely gave up quality shots and chances. Per xGAR, he was a below replacement-level defender on the season and has been since the 2018-19 campaign. 
Related: Devils' Jack Hughes Improvement Has Been More Than Numbers
With that said, he did find some success with Nico Hischier and Bratt as his linemates. That unit had a positive goal differential and an xG% of 51.4 percent, better than the results Zacha had posted with other line combos. It also came with him at left wing and with quality linemates, leading me to my next point. 
Ruff Must Keep Zacha at Left Wing
After last season's performance, it seems clear that Zacha belongs at left wing and not down the middle, where he played during his first four seasons in the NHL. But the answer isn't as simple as "he should play left wing because he produced there." It's more complex than that, and it starts with the flaws that were still quite visible in his game last season. 
It's pretty important to be defensively responsible and have the ability to drive play as a high-end NHL center. That's never been the case with Zacha, even when he was a third-line center. He grades out in the 14th percentile in transition, a hallmark of being able to drive play, and the third percentile on defense (per Architecte Hockey):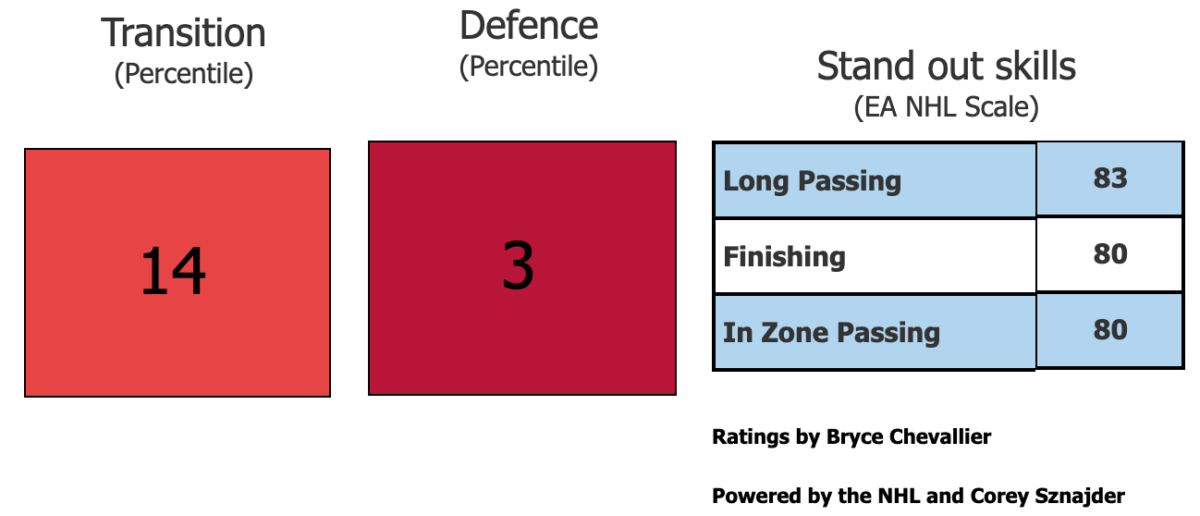 So while some may think of Zacha as a steady two-way forward, that's never quite been the case. Add in the fact that the Devils were outscored 22-36 at five-on-five with him on the ice last season, and there seems to be enough evidence his defensive game isn't up to par. Nor can he drive play. Plus, take a look at his standout skills in the graphic above; they're all offensive traits (a rating of 81 is considered NHL average on an EA NHL scale). That further pushes the narrative that's he has more value offensively than defensively.
Those reasons are why his days playing center should be over. And you don't need to look further than some of the success the Zacha, Hischier and Bratt line had. Though 2020-21 was essentially a lost season for Hischier, we know what his strengths are. He excels in transition and can at least hold his own defensively. Meanwhile, Bratt is one of the team's better two-way forwards and play-drivers. They can do the heavy lifting on a line while Zacha can feed off their work in the offensive zone. That's why it wouldn't be a surprise to see Ruff reunite them during the preseason.  
Related: Devils Lock Up Emerging Winger Janne Kuokkanen
But if that trio doesn't work out, there are other options. Tatar has been one of the league's best play-drivers over the last few seasons. He's a responsible two-way winger and a high-end offensive facilitator as well. If he's comfortable playing on his off-hand at right wing, he'd also be a good fit on a line with Hischier and Zacha, as he and Hischier could carry a line while Zacha benefits from their work. 
To sum it up, Zacha made some strides in 2020-21. But his flaws are his flaws, and they're unlikely to go away anytime soon since he's already 24 years old. He'll need to be with linemates who will carry a line and cover up some of his flaws as Hischier, Tatar, or Bratt can. And even though the Devils still have to figure out who their third-line center will be, he needs to remain at left wing. It's there where he has the best chance of building on some of the improvements he made. The Devils surely hope that can be the case because if Tatar ends up being their lone addition up front, they'll need that scoring depth from Zacha.  
* * *
Advanced stats from Natural Stat Trick, Evolving-Hockey
---
---
---
Latest News & Highlights
---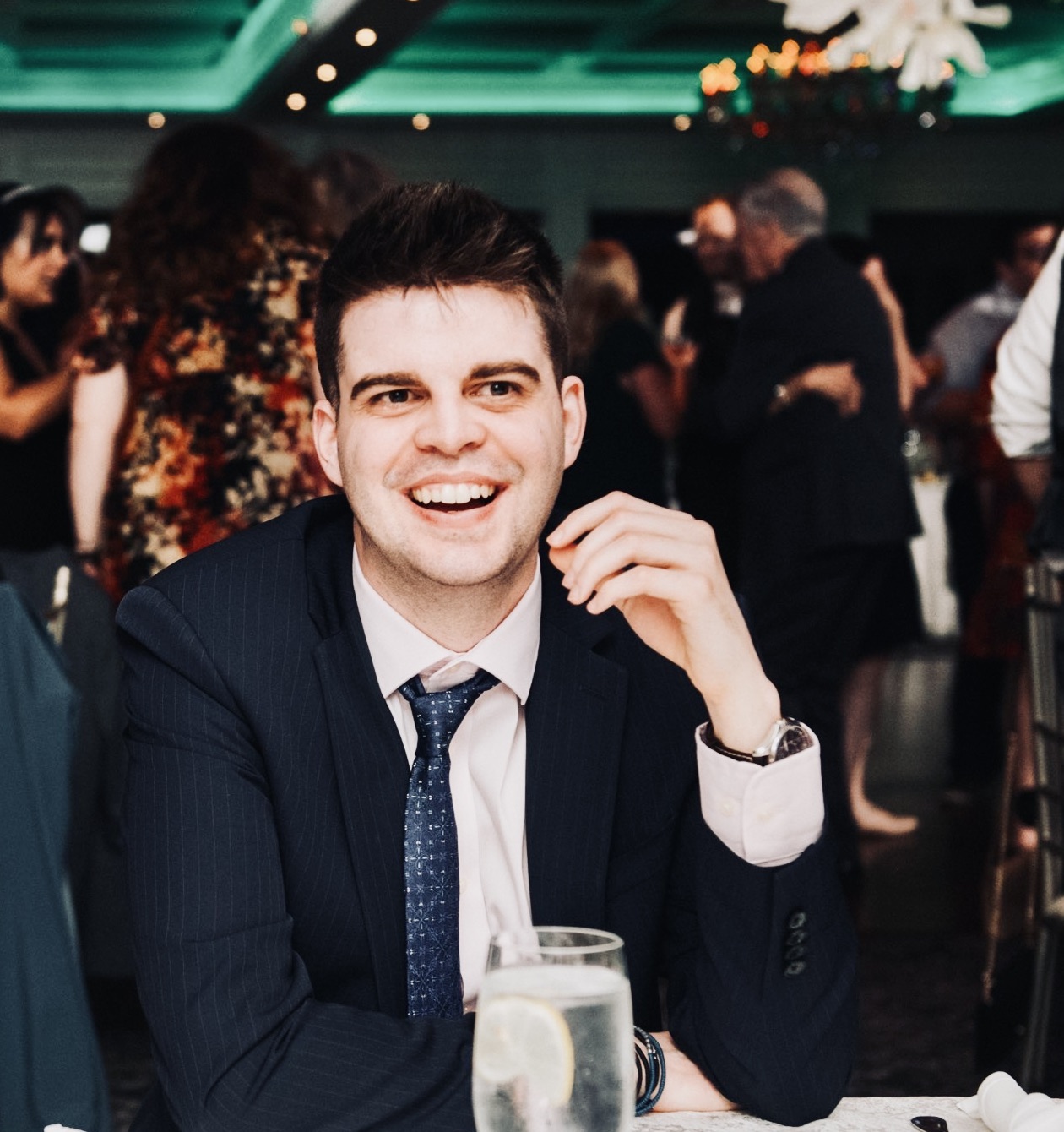 Alex Chauvancy is a New Jersey Devils writer for The Hockey Writers who has a penchant for advanced stats, prospects, signings and trades. He previously wrote for Devils Army Blog, a New Jersey Devils fan blog, from 2015-2017