The Edmonton Oilers and the NHL Draft, have, in recent years, endured an extremely tumultuous, often excruciating relationship, one that has not gone unnoticed by the average NHL fan.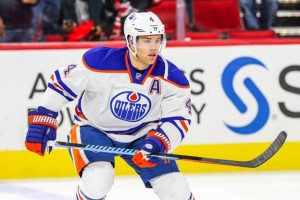 With 12 first round picks over the past ten drafts, eight of which coming in the top ten overall, including an incredible four first overall selections since 2010, it is fair to say that the Oilers have enjoyed their fair share of high draft picks.
Yet, despite this wealth, the Oilers have not enjoyed similar success on the ice, seemingly failing to make significant on-ice improvements on a season to season basis. Sure, the likes of Taylor Hall, Ryan Nugent-Hopkins and Connor McDavid, those drafted incredibly high, have, and will continue to leave their mark on their franchise for years to come, Edmonton's issues lie with their poor late round selections.
Case in point: the Detroit Red Wings, who for years have been successful due to their ability to not only draft, but also develop late round picks into valuable NHL players. In fact, over the past ten years, only a handful of players drafted by the Oilers in the second round or beyond have truly established themselves in the NHL, the majority of which no longer remain with the organization.
Namely, these are Martin Marincin, Tobias Reider and Taylor Chorney, who have since moved on, and one lone Oiler in Anton Lander. Brandon Davidson, Jujhar Khaira and Anton Slepyshev have played games of late, yet arguably can not be considered as full-time, developed NHL players.
However, fortunately for the Oilers, they may have finally snagged a late-round gem during their most recent foray into the NHL Draft.
---
Ziyat Paigin 
So, who exactly did the Oilers draft 209th overall you ask?
That distinction falls to Ziyat Paigin, a 20 year-old Russian defenseman who weighs in at an incredible 210 pounds and stands 6 foot 6 in height.
Selected by the Oilers with their final pick in the 2015 NHL Entry Draft, Paigin currently plays full-time with HC Sochi of the Kontinental Hockey League (KHL). This season, Paigin originally played eight games with Kazan Ak-Bars before being traded to Sochi, where he has since played an additional 30 games. In his eight games with Kazan Ak-Bars, the massive defender had recorded a single assist, yet since joining Sochi, Paigin has scored an impressive seven goals and 15 assists for 22 points, good for 19th best among KHL defensemen.
Known for his heavy shot and strong one-timer, Paigin is a physical force on the back-end, yet is defensively responsible as well, using his long stick and reach to his advantage. Further, Paigin skates surprisingly well for such a large player, using a long stride to quickly accelerate, as well as close in on opposing forwards while defending. Playing a simple game allows Paigin to find success, as he is best when he limits potential risks, using a crisp first pass to exit the zone, or using a seeing eye shot to put the puck on net rather than fire it through the opposing netminder.
Outside of his KHL experience, Paigin has also represented his country in International play, helping lead Russia to a Silver Medal at the 2015 World Junior Hockey Championship in Toronto.
---
Future Outlook
The Oilers certainly may have stolen a solid player at 209th overall, yet it will likely be some time before Paigin is NHL ready.
At the moment, Paigin has one-year remaining on his current KHL deal, which will see him signed through the 2016-17 season. However, KHL contracts are known for their flexibility, meaning the Oilers could likely have Paigin play at the AHL level in the near future in order for him to acclimate to the North American professional game.
In terms of his progression as a player, Paigin will undoubtedly continue to grow into his massive frame, and in doing so, become an increasingly stronger player not only physically, but also at both ends of the ice. If he continues to produce and improve as he has over the 2015-16 season, Paigin could in all likelihood become a dependable second or third pairing defenseman for the Oilers in the coming years. Sure, he has a long-way to go, but given his size, offensive upside and simple, responsible defensive play, he could be the type of player the Oilers have long lacked on their blue-line.
Brett Slawson is a four-year veteran of The Hockey Writers who covers the Toronto Maple Leafs, NHL prospects, and the OHL's Mississauga Steelheads.
Contact Brett on Twitter @brettslawson92, or by email at brett_slawson@hotmail.com.