On Dec. 1, 2018, William Nylander, following a prolonged holdout, signed a six-year, $45 million contract with the Toronto Maple Leafs. 

After signing the new deal Nylander was quoted as saying: "Kyle has told me multiple times that as long as he's here, he's not going to trade me."
Was That What Dubas Actually Said to Nylander?
Is that what Kyle Dubas actually said? Was that a promise Dubas made to Nylander that he would never trade him?
We obviously can't know what went on behind closed doors, but we can know what Dubas said to the media when he was asked about Nylander's claim. And, he was asked very quickly.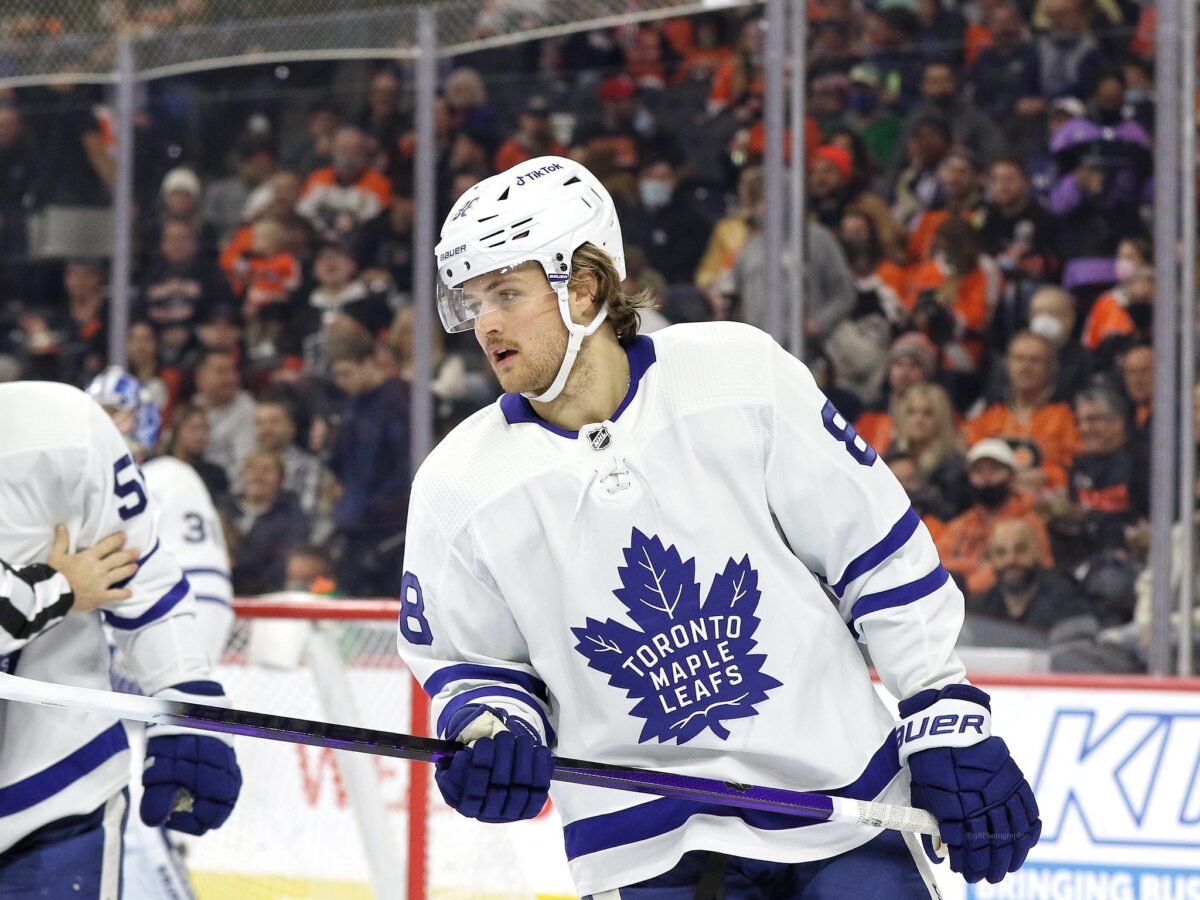 As he should have expected, the next time Dubas talked to the media, he was asked about that promise. In fact, the very first thing he said when he was asked that question directly was:
Related: Maple Leafs Must Consider a William Nylander Trade This Summer
"The discussion that William and I had had a couple of times was a fear of his was that I think especially as it went on into October and November and obviously the deadline was looming and there began to be rumors of trades and more and more teams were calling the fear was that he would be signed and traded, that he was being signed to be traded and my discussion with him I just affirmed my intention with him that was not our intention whatsoever. Our intention was as long as I was here that I saw him as a part of the Toronto Maple Leafs." 
Nylander Was Worried the Team Would Sign and Flip Him
When pressed on the subject and asked if it just meant Dubas would not flip this deal right away, he replied specifically about Nylander:
"That was certainly one of the parts of the discussion, but I mean for me I had been even on the record earlier. I think during training camp that as long as I was here I wanted William to be a part of our group."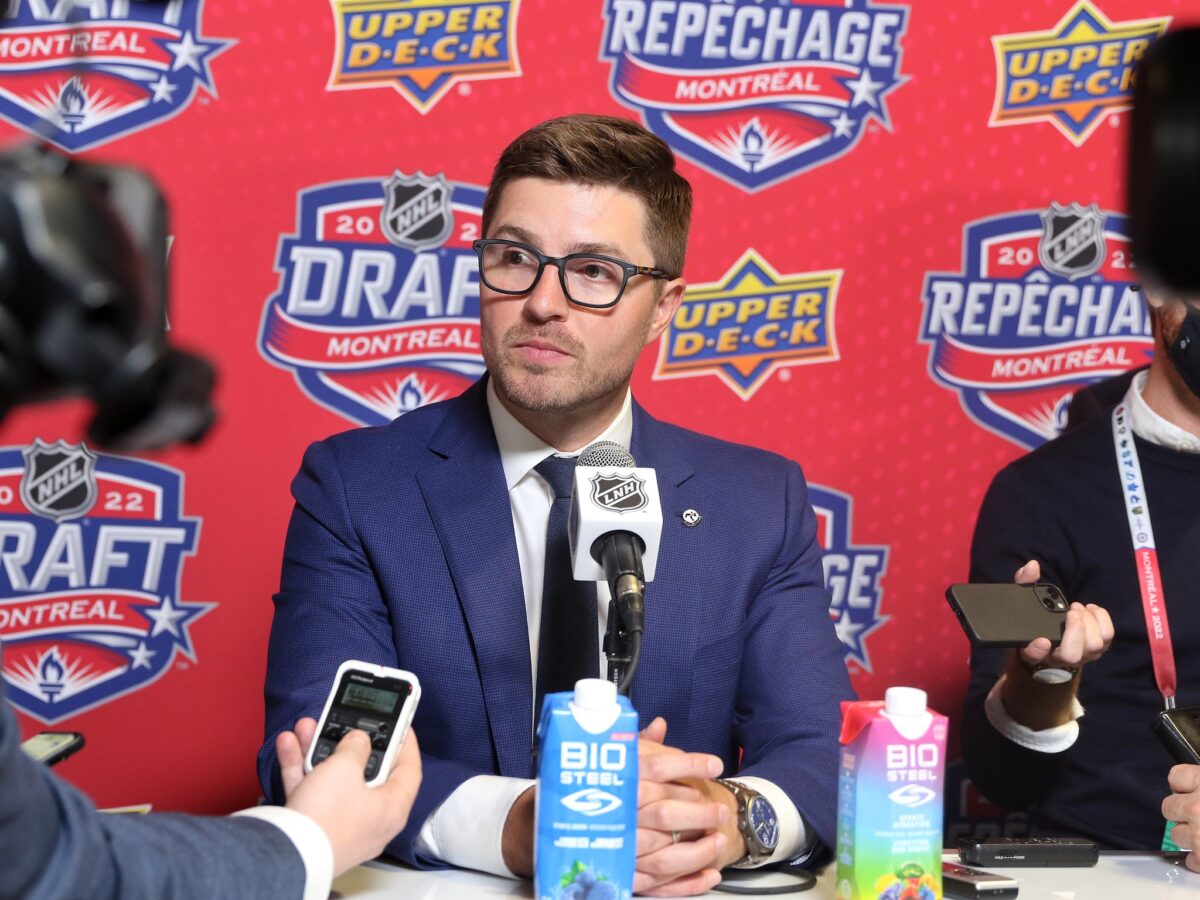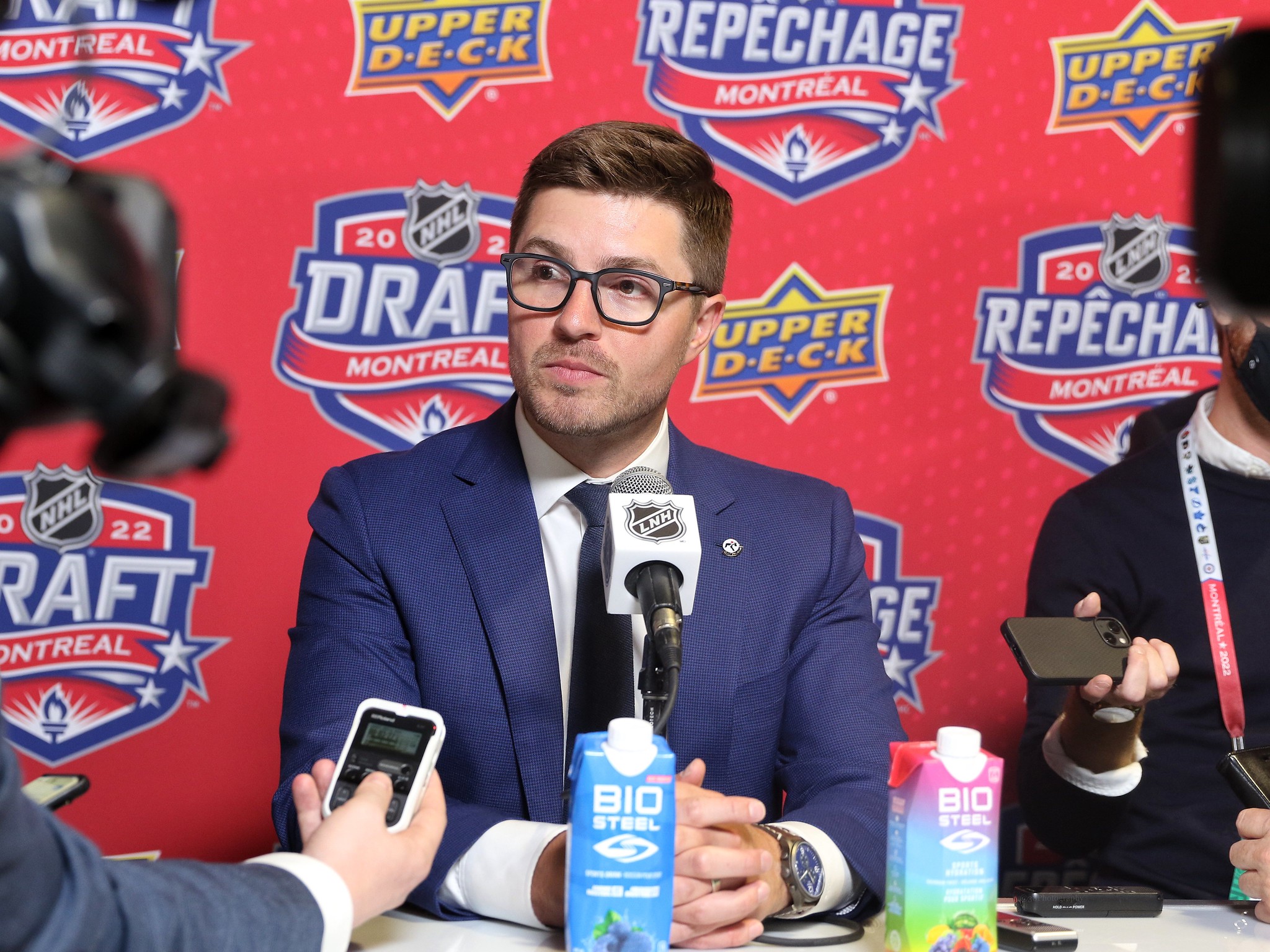 Dubas then went on to talk about the organization's general philosophy. "I don't think we want to get into the business at all of having these young core pieces of ours and then going forwards and moving them from our team.  We want to be, we want to be having as many of these young guys as we can that are talented young players here as long as possible. So there is no intention to move any of them, period."
Nylander Wanted a Long-Term Tenure with the Maple Leafs
Dubas then added more that went into the specific conversations he had as a general manager Nylander and his agent Lewis Gross.
Related: Revisiting Matt Martin's Trade to the Islanders
"Our discussions with Lewis Gross and with William were always centered around, (the fact that) he and his camp were adamant from the beginning he wanted to do something long term. Obviously, in our situation, we were excited to hear that because we want all of these young guys to be here for a long time. In a Utopian world, you dream of them playing their whole career for the Toronto Maple Leafs." 
The complete interview can be found here and listened to.
The Specific Content of What Dubas Said to the Media
The above three quotes are word for word what Dubas stated three days following the signing of the Nylander contract when asked about the so-called promise. Nowhere in those quotes do we see (or hear) Dubas stating "Yes we promised Nylander we would never trade him."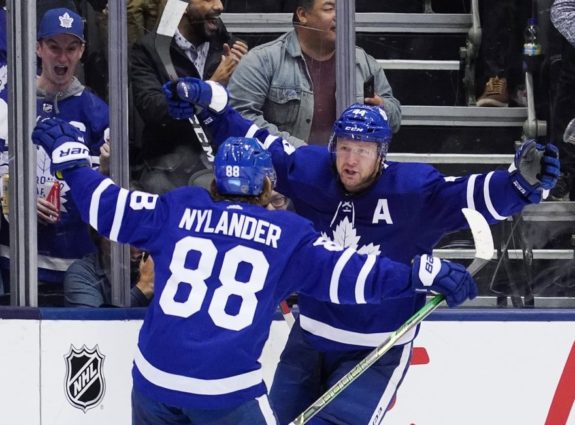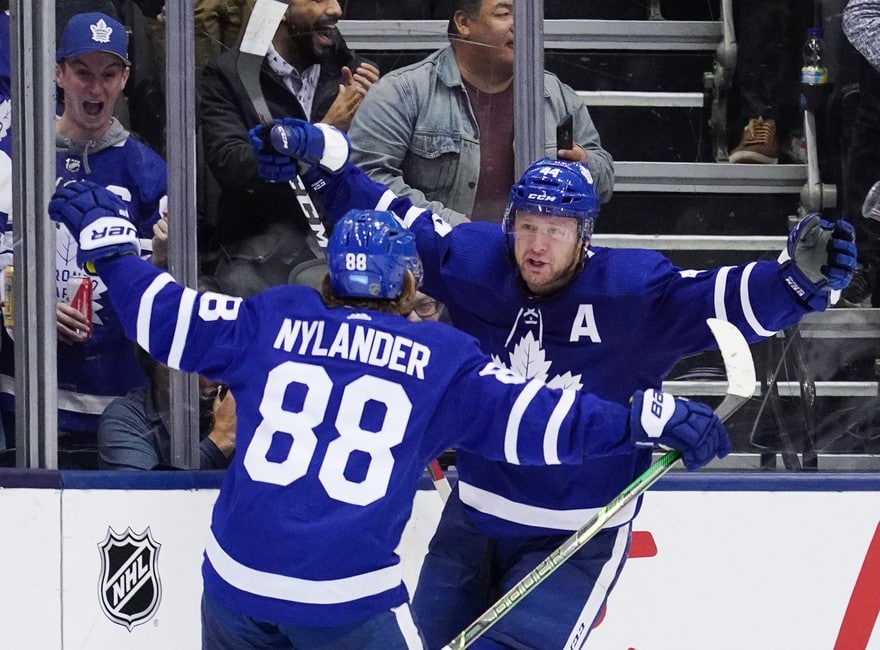 Instead, what we see is Dubas stating that his intentions were to keep Nylander and all the young core players on the Maple Leafs for as long as possible. He even goes as far as to talk about a Utopian world where all of them would play their whole career in Toronto. 
The Bottom Line: Dubas Never Said He Wouldn't Trade Nylander
As we read the text and listen to the interview, it is not a promise not to trade Nylander. If it is seen as a promise never to trade Nylander, then it also must be seen as a promise to never trade any of the young talented players on the team. However, in reality, the interview shows that Dubas (as a general manager) stated that he valued the young talented core of the team and hoped to keep them on the Maple Leafs for as long as possible. 
Related: Maple Leafs News & Rumors: Nylander, Babcock, Marner & Offer Sheet
That's it. No promises from Kyle Dubas. Just Dubas' hopes and intentions. 
[Note: I want to thank long-time Maple Leafs' fan Stan Smith for collaborating with me on this post. Stan's Facebook profile can be found here.]
---
Latest News & Highlight
---