Anaheim Ducks general manager Pat Verbeek still has some work to do this offseason. He's got two of his three top free agents – Trevor Zegras and Jamie Drysdale – still unsigned with less than a month until training camp. While we're all left wondering why, we should trust Verbeek to get the job done so that both of these players can suit up for the Ducks as soon as camp opens.
Related: Ducks' Free Agent Misses: Sergei Fedorov
Those two guys are key pieces of a talented core and rebuilding franchise. There is no rise back to prominence without them. Signing them isn't taking a chance, but rather a necessity. The same cannot be said about the guys on the ensuing list. I'll be concluding my summer series of free agency "misses" by covering the forwards the Ducks took chances on, and for one reason or another, simply didn't pan out as intended.
Todd Bertuzzi – 2007
Todd Bertuzzi arrived in Anaheim following the organization's Stanley Cup win in the summer of 2007. A big, nasty, and menacing forward with skill, Bertuzzi was then-GM Brian Burke's first attempt to find additional scoring punch to complement Ryan Getzlaf and Corey Perry, especially after the temporary retirement of Teemu Selanne. Style-wise, it was a fit. Bertuzzi was 32 at the time and still had plenty of game left.
One season later though, it was over. His lone season in Anaheim wasn't bad – 40 points – but he missed 14 games due to a concussion, and didn't quite deliver during the Ducks' repeat bid, managing two assists in six playoff games, with 14 penalty minutes. Ouch.
The worst part of Bertuzzi's signing was the position it put the Ducks in as it related to the Dustin Penner situation. Penner ultimately fell victim to an Edmonton Oilers offer sheet, which was possible as a result of the cap crunch created in part by Bertuzzi's signing. To lose Penner like that, and have his replacement also depart (ironically via salary cap issues) after one season, was a disappointment all around.
Brendan Morrison – 2008
In need of some secondary scoring punch after Andy McDonald was traded during the 2007-08 season, the Ducks signed Brendan Morrison to a one-year deal in the summer of 2008. He was coming off an impressive eight-year stint with the Vancouver Canucks, where he spent a lot of time centering a line that included Bertuzzi and Markus Naslund.
---
Latest News & Highlights
---
For both sides, the end of the season couldn't have come soon enough. Morrison, coming off major injuries the season prior, struggled mightily in Anaheim and failed to bring the offensive prowess that earned him top-line duties with Vancouver. He was healthy scratched often, and only played 62 games, registering 22 points, before being put on waivers. Another case where a player just couldn't quite click.
Dustin Penner, Round 2 – 2013
After stops in Edmonton and Los Angeles, Penner returned to Anaheim on a one-year deal in the summer of 2013. He was placed on the top line with Getzlaf and Perry, hoping to replicate the success that this trio had during their first stint together from 2005 to 2007, which included remarkable chemistry and a Stanley Cup championship.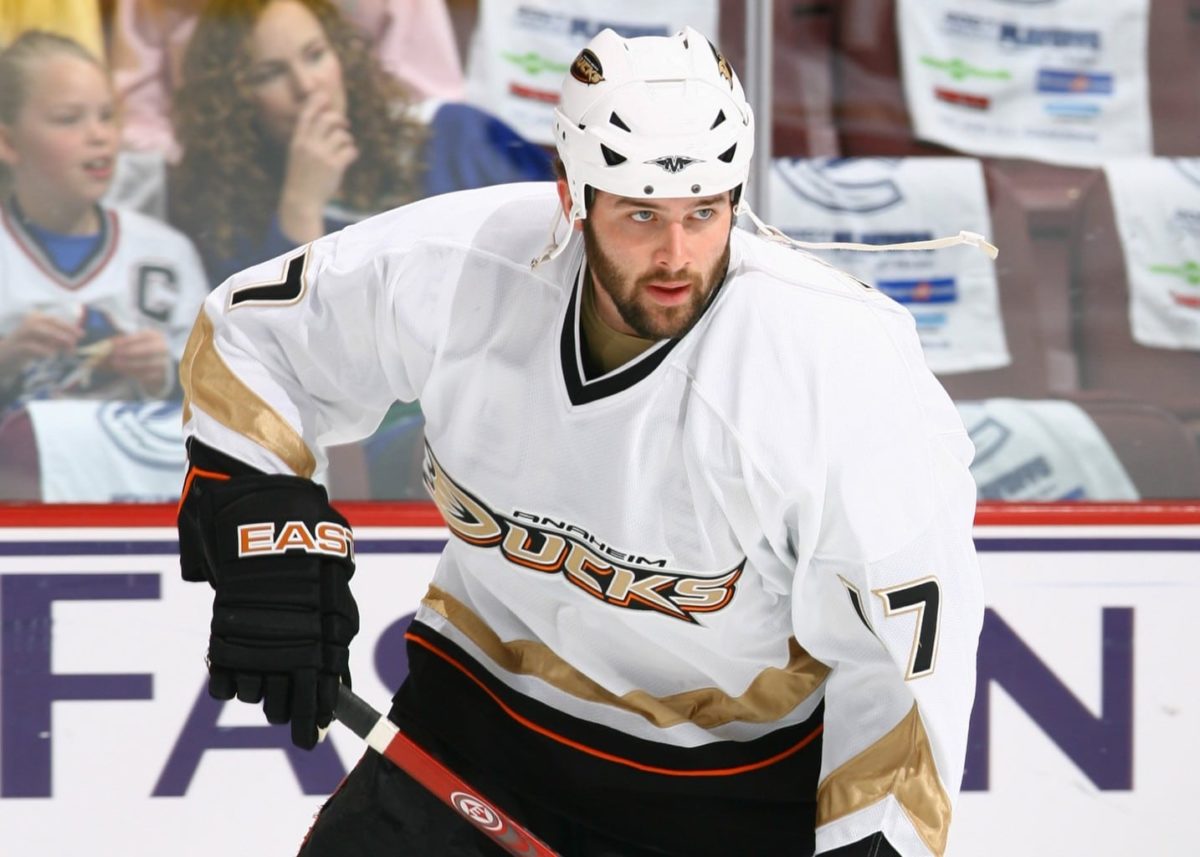 Penner managed to find his game, but it wasn't enough, and didn't last beyond the trade deadline. He scored 13 goals and 19 assists for 32 points in 49 games in his second stint with the Ducks, including an impressive plus/minus of plus-22. The lack of patience by the Ducks probably can be explained by their lack of belief that a reunited "kid line" would bring the Ducks back to the promised land.
Dany Heatley – 2014
Signing Dany Heatley in the summer of 2014 was a pretty low-risk move that had the potential to be a steal if he was able to find the game that made him a superstar scorer during his prime. He was familiar with Getzlaf, Perry, and the Ducks from their days competing in the 2007 Stanley Cup Final, and they were familiar with him. The season prior, they took Penner back on a flier, and probably had the same attitude toward Heatley: if it works, great; if not, then it didn't cost us much.
Obviously, things didn't turn out the way either side envisioned. Heatley never found his footing and was subsequently sent to the Norfolk Admirals, Anaheim's American Hockey League affiliate, after six games. He played 25 games for the Admirals before he was traded to the Florida Panthers.
Signing to Watch: Ryan Strome – 2022
Now, back to the roster of today. Ducks management has assembled a roster that includes a healthy mix of veterans and young players. In the last couple seasons, many lucrative contracts have expired and the salary cap has not been an issue. They can't get carried away, however.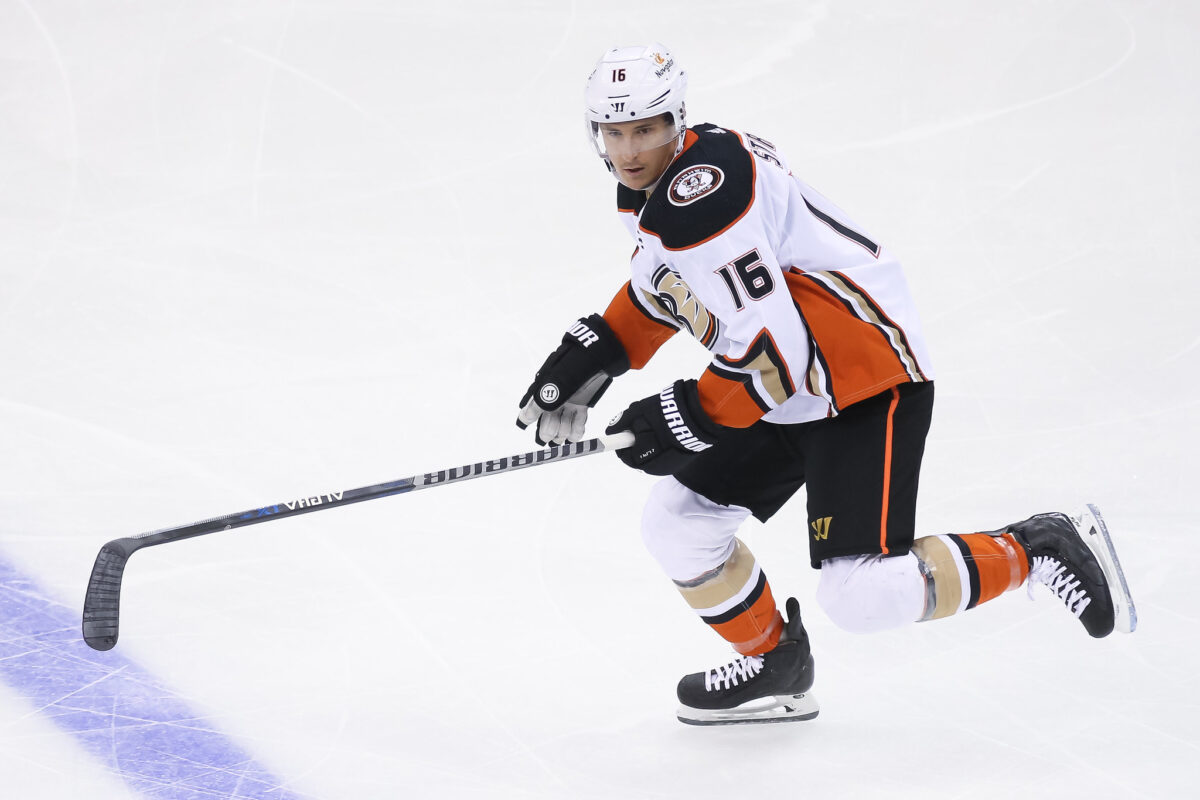 Ryan Strome's contract is one to watch. It will be on the books longer than the contracts of many other veteran forwards on the roster, including Adam Henrique, Frank Vatrano, and Jakob Silfverberg. It will last as long as Alex Killorn's deal, but the latter brings more to the table. At best, Strome's performance last season can be described as underwhelming. He simply needs to be better, and he has more to give, I believe. If he's not, we're looking at a long countdown until his contract is off the books.
By and Large, No Epic Free Agency Misfires Up Front
The Ducks may have made a habit out of taking chances on players beyond their prime, but in most cases, it didn't hurt them. It just didn't help them, either. The deals were mostly short-term and done with the right intentions: find a third linemate for Getzlaf and Perry, or get them some secondary scoring to help in the top-six forward group. Luckily, their inability to find guys to fill those expectations (until Ryan Kesler came around, that is) didn't keep them from contending in a competitive Western Conference.