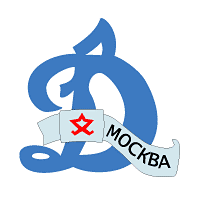 Dynamo Moscow became the first team to punch its ticket into the second round of the KHL playoffs after sweeping rival Dynamo Minsk. Meanwhile, SKA St. Petersburg regroups after a Game Three loss to forge ahead in their series with CSKA Moscow. Plus, Eastern Conference #1 seed Traktor turns in one of the greatest comebacks in recent memory against Yugra. Here is a recap from Sunday's action.
Eastern Conference
(1) Traktor vs. (8) Yugra
Traktor lead series 2-1
Underdog Yugra allowed five third period goals as Traktor erased a four goal deficit to win Game Three 7-6. Yugra, looking to take control of an even series on home ice lead top-seeded Traktor by two after the first period and then by four after the second. Jan Bulis assisted Maxim Yakutsenya on the game's decisive goal. Vladimir Antipov chipped in with two goals in the comeback win.
(2) Avangard vs. (7) Amur
Avangard lead series 3-0
Alexander Nesterov and Roman Cervenka scored goals for Avangard in the final period of their 4-2 win over Amur Khabarovsk Sunday. Tied after the first and second periods, Avangard head coach Raimo Summanen swapped goaltenders. Alexei Kuznetsov was pulled in favor of Karri Ramo. The move proved wise as Ramo did not allow a goal as Avangard scored two for the win. Avangard is one win away from the second round.
(3) Metallurg vs. (6) Barys
Barys lead series 2-1
Sixth seeded Barys used home ice to their advantage pulling out a close 3-2 victory over Metallurg. Andrew Hutchinson scored the winning goal for Barys who now holds a 2-1 lead in the series.
(4) Ak Bars vs. (5) Salavat Yulaev
Ak Bars lead series 2-1
Alexei Morozov scored two goals and assisted on the game winner in overtime in Ak Bars 4-3 win over Salavat Yulaev. Igor Grigorenko tied the game for Salavat with less than a minute to play in regulation, but the momentum did not carry over into the extra session. After losing Game One, Ak Bars has won two straight to lead the series 2-1.
Western Conference
(1) SKA vs. (8) CSKA
SKA lead series 3-1
SKA rebounded from a Game Three loss to top rival army men CSKA 2-1 on Sunday. Maxim Afinogenov beat CSKA goalie Rastislav Stana for the game winner less than two minutes into the frame. Sergei Shirokov had the lone goal for CSKA. The series shifts back to St. Petersburg where SKA can close it out Tuesday.
(2) Torpedo vs. (7) Dynamo Riga
Series tied 2-2
Just a day after losing in double overtime, Torpedo showed not signs of tiredness as they jumped all over Dynamo Riga winning 4-1. Torpedo held a 2-0 lead after the first period and then went up 4-0 early in the second, before Riga added a meaningless goal. Juuso Hietanen, Dmitry Makarov, Martin Thornberg and Kim Hirshovits were the goal scorers for Torpedo.
(3) Dynamo Moscow vs. (6) Dynamo Minsk
Dynamo Moscow wins series 4-0
Dynamo Moscow became the first team to advance to the second round of the playoffs after a 3-1 win over Dynamo Minsk in Belarus Sunday. Marek Kvapil scored twice in the closing minutes of the second period to give Dynamo Moscow control of the match. Moscow begins its next series on March 13.
(4) Atlant vs. (5) Severstal
Series tied 2-2
Severstal pulled even with Atlant following a 4-0 drubbing Sunday afternoon. After a scoreless first period, Staffan Kronwall opened the scoring in the second during a delayed penalty. Stanislav Yegorshev and Gennady Stolyarov each added goals in the second period for Severstal. Evgeny Mons rounded out the scoring in the final period.
Four games are on the schedule for Monday with Game Four of the Eastern Conference quarterfinals. Avangard can dismiss playoff first timers Amur while the three other series feature teams separated by one game.