After suffering a season ending injury two seasons ago, Dennis Seidenberg was greeted by the greatest of expectations upon his return to the Bruins lineup last year. Seidenberg's inability to get back to his previous level of excellence played a major role in Boston's disappointing season.
Entering this season, the organization was banking on Seidenberg returning to form, especially after the departure of Dougie Hamilton. They seemingly doubled down on his bounce back year, replacing Hamilton with a number of inexperienced, yet promising, young defensemen.
Seidenberg did not last until the first day of training camp before sustaining a back injury that would require surgery. On Wednesday, the general manager Don Sweeney announced that the German defender would miss eight weeks of ice time.
Obviously, things have not gone according to plan. This injury represents bad news for Seidenberg, but it represents a tremendous opportunity for the defensemen that find themselves on the roster bubble.
Aside from Seidenberg, the Bruins have Zdeno Chara, Torey Krug, and Adam McQuaid as the locks on defense. That leaves three spots up for grabs and five players in the running.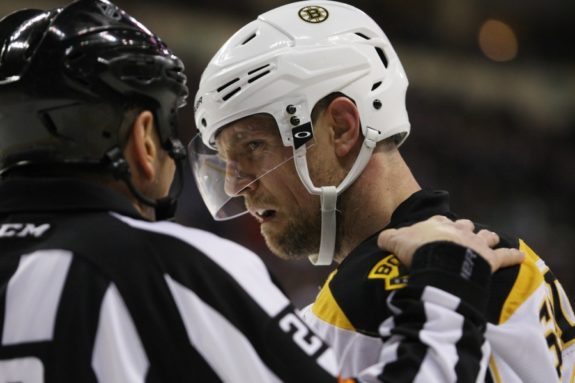 The good news for Seidenberg is that he should only miss the first four to six weeks of the regular season. His established track record will buy him plenty of leeway when he returns to action. Claude Julien's love for veterans is no secret, which, when coupled with Seidenberg's reputation, should all but guarantee the defenseman a spot in Boston's top four.
It's not, however, all roses and sunshine for Seidenberg. He looked lost at times last season, most of which got chalked up to rust from his time off the ice. He now finds himself in a position where he will enter the season behind schedule and recovering from surgery.
It's not difficult to envision a scenario where Seidenberg struggles, at least initially, when he returns from his back surgery. It is a little more difficult to feel a great deal of confidence that three of the five young defensemen will rise to the occasion and stake claim to a roster spot.
While it may not be likely, if three (or more) of the young players impress and Seidenberg can't get up to speed fast enough, Seidenberg could be at risk of losing ice time. After missing the postseason last year, Julien's job is not as secure as it once seemed. He may not have the luxury of waiting out Seidenberg's recovery, forcing him to play the young players that are at the top of their games.
In the unlikely event that Seidenberg is displaced, it could become very difficult for him to take back his spot. He is seven years the elder of all five of the players competing for his spot, many of whom have shown consistent improvement in recent years.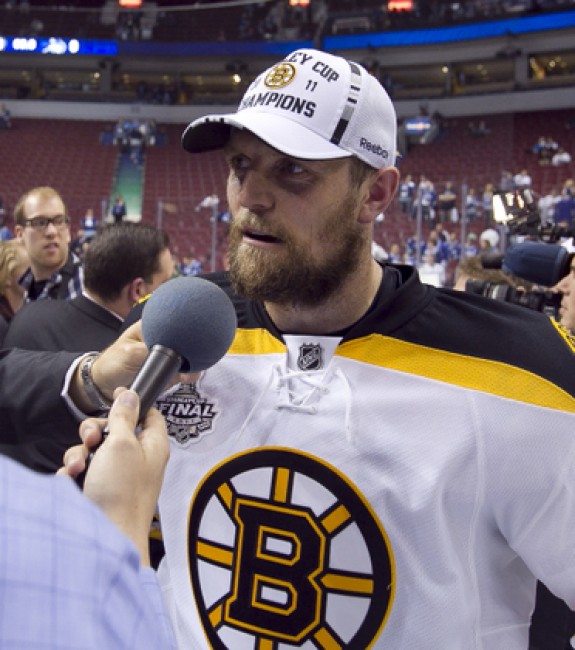 Seidenberg is entering the second year of his four year contract extension, so if he struggles, Sweeney may not have the option of trading him. If he isn't playing, his $4 million annual cap hit becomes much more painful for a team that has moved both Johnny Boychuk and the aforementioned Hamilton to clear cap space.
With all of that said, it is pretty clear that the entire organization is pulling for Seidenberg to make a full and speedy recovery.
Do you think Seidenberg will return to his pre-injury level of performance? Will he lose his spot in the lineup? Am I making way too much of this? Let me know in the comments below or on twitter.