The news came Thursday that the Edmonton Oilers have placed defenseman Eric Gryba on unconditional waivers for the purposes of buying out the final year of his contract. The 30-year-old was set to earn $900,000 in 2018-19, and the buyout cost will be $300,000 against the salary cap for the next two seasons.
Gryba was initially acquired by the Oilers during general manager Peter Chiarelli's first draft back in June 2015. The Oilers GM gave up the 107th overall selection and floundering prospect Travis Ewanyk in exchange for the rugged defenseman. He'd play out the 2015-16 season as a third-pairing defender, playing sparingly on the second penalty-kill unit.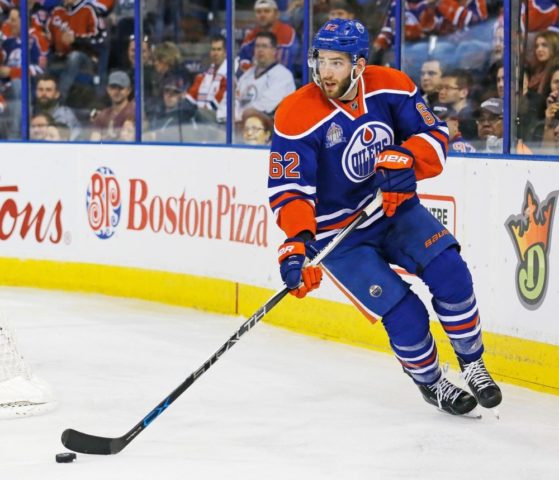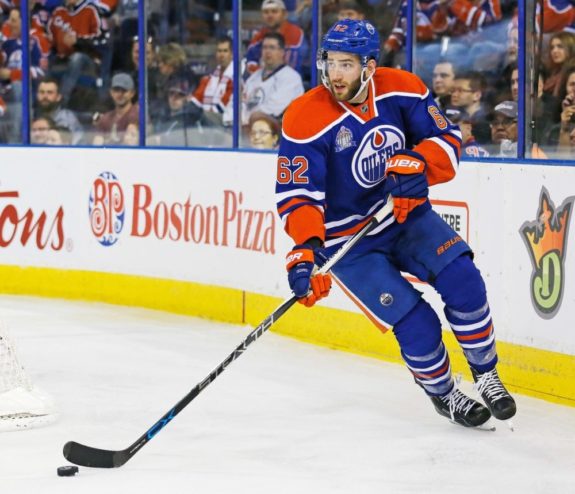 The following season, Gryba, an unrestricted free agent (UFA) at the time, was without a contract and attended Oilers camp on a professional tryout (PTO). He was eventually awarded a contract and resumed his existing role. He parlayed that into his current deal that's being bought out.
Gryba had a tough season in 2017-18, looking like he lost a step, and despite all the injuries Edmonton accumulated on its backend, Gryba looked like a liability at times. He played 21 games for the Oilers while averaging 14:44 in ice time. He had just two assists before being waived and re-assigned to the AHL's Bakersfield Condors.
Gryba Buyout & How It Affects AHL Condors
The fact Edmonton is now moving in a different direction from Gryba isn't much of a surprise. He's been passed over within the organization's depth chart by the likes of Ethan Bear, Caleb Jones, and Ryan Mantha. William Lagesson, a third-round selection from the 2014 NHL Draft, is expected to play top-four minutes in Bakersfield as well.
Ryan Stanton, 28, is a third-pairing option, and that's likely where Gryba would've been as well. He's now seen as an AHL depth defenseman within the Oilers' system. Chiarelli will likely go out and find some more mobile options within the free agency market to replace Gryba.
Projecting Bakersfield Condors Defense for 2018-19

Left Defense

Right Defense

Caleb Jones

Ethan Bear

William Lagesson

Ryan Mantha (???)

Ryan Stanton

???

Logan Day (ATO?)

???
Where this becomes peculiar is that this is just such an unnecessary buyout. Yes, it's only $300,000, but the Oilers now have $1.6 million in dead cap space dedicated to the two buyouts of Gryba and Benoit Pouliot.
Whereas when Gryba was in the AHL, his salary was buried and a non-factor for Edmonton's cap situation. Was he going to pass Bear, Jones, Lagesson, or even Mantha for a recall? Highly unlikely. So the money would've sat in the AHL waiting to be expired.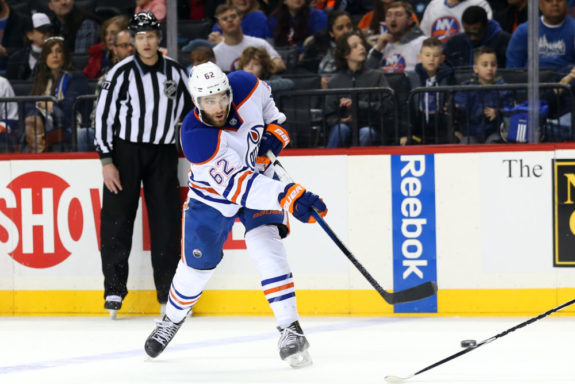 The other side of that is the uncertain future of prospect Ryan Mantha. The 22-year-old was an undrafted signing by the Oilers back in March of last year. He's an offensive defenseman who had good numbers in the OHL, but an eye injury has created an uncertain future.
So the club is in need of possibly acquiring two, maybe three AHL-caliber defenseman, preferably veterans to help nurture the youngsters along. Gryba was already doing that, but it seems they want someone else for that role.
Gryba Buyout Is Pointless for Oilers
The buyout is rather pointless. Ironically, that was Gryba's stat line in the AHL last season. For those suggesting it opens up a spot amongst Edmonton's 50-man roster, the club sits at 39 contracts.
It's not as if they needed to open up a roster spot necessary to make room for some acquisitions during free agency this summer. Chiarelli did mention that since Gryba wouldn't factor into the big club's plans for 2018-19, they cleared the contract and gave Gryba an opportunity to seek employment elsewhere.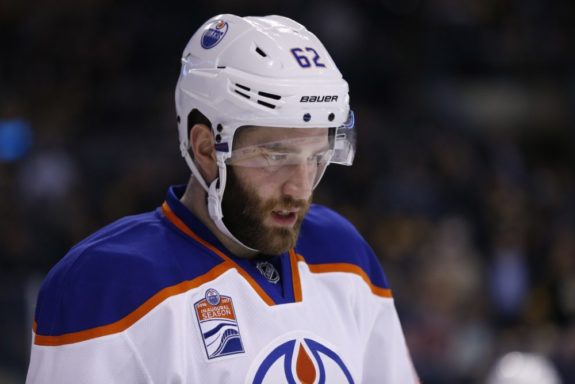 It's a nice touch, but it makes very little sense when you look at what happened with Mark Fayne. Fayne was a buyout candidate for quite some time with the Oilers. He ended up spending the last two seasons and a bit in the AHL before a minor transaction moved him to the Springfield Falcons for the remainder of the 2017-18 season.
Fayne, a New Hampshire native, was moved closer to home by joining the Massachusetts-based AHL club. The same opportunity could've been had for Gryba. Could Chiarelli have explored an option to move Gryba to the Manitoba Moose, who are just one province over from Gryba's home province of Saskatchewan?
Related: Condors Continue Makeover Ahead of 2018-19 Season
That's an hour-and-a-half flight in some cases. Regardless, it was a weird move to allocate a small chunk of change towards dead cap space when it wouldn't have affected the cap at all. This is likely Chiarelli showing some compassion to Gryba and throwing him a bone to continue his career elsewhere and potentially find another No. 7/8 role on an NHL club.
It was an unusual move, but here's wishing the Saskatoon, Saskatchewan native all the best in his future endeavors.