The Penguins are in many ways an afterthought in the City of Pittsburgh at this time of year.
The flurry of activity surrounding the start of the NHL's Free Agency period has dropped off.  Most, if not all, of the big moves that are/were going to be made, have been made.
The Pirates are plowing their way through the NL Central, hot on the heels of the suddenly mortal St. Louis Cardinals, who have lost Matt Holliday to the Disabled List.
Once again, most eyes are glued nightly to the continuing story of the "Buccos" and their return to prominence.  To say Pittsburgh has been baseball deprived during the last 20 years would be an understatement. As in the 80's sci-fi movie "Dune," "The sleeper has awakened;" and the Pirates are the hottest ticket in town.
Just outside of town, at St. Vincent College in Latrobe, PA, the Steelers have hit training camp with all the buzz of an Antonio Brown Rolls-Royce.
With a defense on the rise and an offense that rivals any team in the league, there is a lot to be optimistic about in the Steelers locker room.
Generally, there is simply a lot to be excited about these days in Pittsburgh. So, it's easy to forgive a fan in late July for letting it slip their mind how the city's hockey team has had one hell of an off-season.  As months turns to weeks turns to days, hockey will soon return – best to ready yourselves.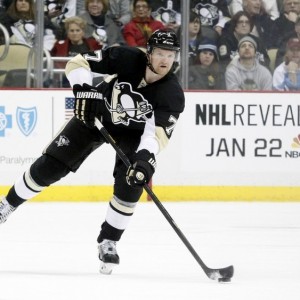 "So Long, Farewell, Auf Wiedersehen, Goodbye"
Some of the old familiar faces are gone. Guys like Brandon Sutter and Paul Martin will not be back, nor will the team's top forward prospect Kasperi Kapanen. Nick Spaling is no longer around, nor are guys acquired during the last "rebuild," like Daniel Winnik and Max Lapierre.
"Willkommen, Bienvenue, Welcome, Come on In"
Half the fun of saying goodbye in sports is getting to say hello, and Pittsburgh is getting to welcome one of the biggest fish it has caught in a long time.  Phil Kessel is every bit a star in this league, and he's getting to play with players even better than himself. Tim Erixon, a secondary piece in the Kessel deal, will get his chance to seize a roster spot.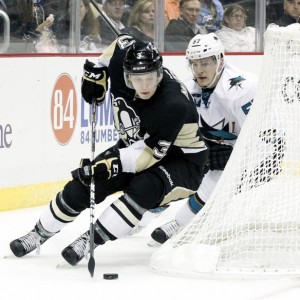 Also noteworthy is that neither Derrick Pouliot or Olli Maatta were needed to make the trade happen.  Maatta, coming back healthy will be a fantastic welcoming, as well as welcoming Pouliot into expectedly a permanent role on roster
Eric Fehr, along with new acquired Nick Bonino, will form the backbone of the bottom-six.  Twenty-five year old Sergei Plotnikov has a shot at playing alongside countrymen Evgeni Malkin in the Pens top-six.
Adam Clendening has arrived and Ian Cole never left, opting to re-sign with the team.
Pascal Dupuis will be welcomed back from blood clots, possibly to a different role than the one he left.  Time will tell if age has finally caught up to him.
All of this amounts to a wild ride that is just over the horizon. The Steelers are just a week and a half away from their preseason starting. Then, as the Pens begin to kick things into the high gear, the Pirates will be (expectedly) playing in the postseason.
In Pittsburgh, sports never sleep – and while our attentions may be drawn in one direction over another, sometimes things line up perfectly.