Henrik Lundqvist made 40 saves in Game 1. It wasn't enough. I gave one right answer on the Hat Trick Challenge by Enterprise. That wasn't enough either. On Saturday, I hope to do much better. The LA Kings lead the Stanley Cup Final 1-0 after their 3-2 OT victory. Can you predict the outcome?
Our winner from Game 1, Sebastian, won his prize pack by simply retweeting this post:
NHL Hat Trick Challenge for Game 1 of the Stanley Cup … – http://t.co/mXHFeVxiv2#hockey#THWpic.twitter.com/VN6X24GHsK

— The Hockey Writers (@TheHockeyWriter) June 3, 2014
He was randomly selected because of his interaction with THW about the Challenge! You can win too! It really is as simple as following Enterprise and THW on Twitter! Just click that retweet and you're entered to win! The more you tweet, the better your chances!

NHL Hat Trick Challenge: Game 2
Here are the questions for Game 2 at the Staples Center
Will the Rangers score 3+ goals in Game 2?
Will Jarret Stoll have an assist in Game 2?
Which team will win Game 2?
It's true you don't have to answer the questions right to win our prize packs, but being right gives us some bragging rights over your friends, right?
Question 1
There is no argument that Jonathan Quick has earned his place among the league's best goalies. But he has been far from his best in these playoffs. A few key saves in Game 1 kept the Kings in it after two early goals, however his overall performance has lacked. He ranks 8th in save percentage (.907) and 9th in GAA (2.81). He is prone to poor outings. The Rangers did not get to the Final through flukes. I think the Rangers will bounce back with at least 3 goals on Saturday. Answer yes to this question.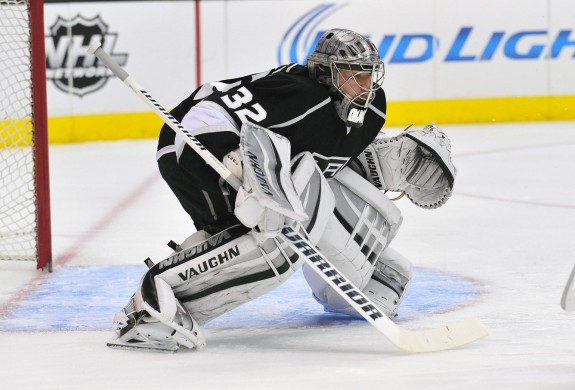 Question 2
Jarret Stoll has four points in 22 games this postseason. 2 of those are assists. He established himself as a net front presence last night. But this question is about assists. What Stoll brings to the Kings is a physical and heavy-handed approach. He went the entire series against Anaheim without a single point. But I believe Saturday will be King Henrik's night. His defense will step up for him a little better and the Kings will find goals hard to come by. Answer this question with a no.
Question 3
The only question I answered correctly in Game 1 was which team would win. As stated before, Henrik is due for some payback from his teammates. The Hat Trick Challenge asks which team will win and I see the Rangers pulling this one out. The offense will be better prepared to hold the speed that overwhelmed the Kings in the first period. If the Rangers can clean up the turnovers (cough cough GIRARDI cough) and some of the bounces go their way, a victory is well within reach.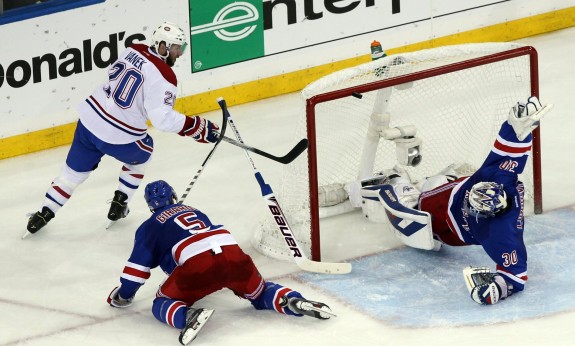 Prize Pack for Game 2
Our winner from Game 1, Sebastian, was rewarded with a prize pack consisting of four big prizes! For Game 2, the power play item (only one part of the whole pack) is an Enterprise duffle bag. Use it to bring your stuff to the rink and show off to your fellow sofa managers! Or bring it to your gym and show off your genius as well as your muscle!
REMEMBER! YOU'VE GOT TO RETWEET, FAVORITE, OR REPLY TO A THW TWEET WITH #NhlHatTrickChallenge. That's all! And you could be walking away with some free NHL and Enterprise Rent-A-Car gear!
This is a sponsored post with contest rules and giveaway prizes provided by Enterprise.  I was compensated for this post. All opinions are my own.
Kenneth is a graduate of the University of San Francisco in Politics and Chemistry. But his passion in life has always been hockey. He has played since he was four and even coached a few teams. Kenneth writes for the San Jose Sharks at thehockeywriters.com