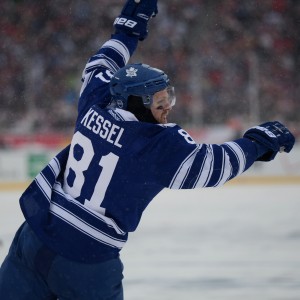 With the opening of training camp today in Cranberry, Pa., the Pittsburgh Penguins are all smiles.
"It's very exciting to look around and see the potential we have, and how deep our team is," defenseman Ian Cole told the Pittsburgh Post-Gazette.
But few individuals have riled up as much excitement among the fanbase as offseason acquisition Phil Kessel. Fans and players alike both are expecting extraordinary things out of the 27-year-old winger. In fact, a recent survey conducted by USA TODAY of 35 NHL players found that nearly 40 percent believe that Kessel will tally more than 40 goals for the first time in his career.
"He's a sniper. He likes to score goals. He's a good skater—he's flying every game," said Evgeni Malkin, who was not a survey participant.  "I think if he plays with Sid he can score 50 goals—at least. He has everything."
An article published by the Toronto Sun that included a reader poll revealed that, as of this writing, 53 percent of the 677 participants believe that Kessel will score between 41 and 50 goals. An additional 19 percent think that Kessel will score upwards of 51 goals.
But for as excited as the fans and players are, few can be outmatch Penguins general manager Jim Rutherford.
"Very pleased," were the words Rutherford used when speaking to the Toronto Sun.
"We had a good meeting in Toronto and I've met with him a couple of times since," Rutherford told the Sun. "He's put in a good summer's work. He's done everything he's needed to do to be ready for camp."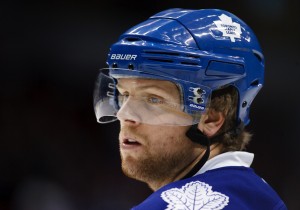 Much has been made of Kessel's previous struggles while with the Toronto Maple Leafs, that saw a considerable amount of friction generated between Kessel and the franchise, as well as its fans and media. To Rutherford, that is all in the rearview mirror, but do not call it a fresh start.
"I don't know if fresh start is the right word," Rutherford said during his talk with the Sun. "Maybe just a change. I think we all need a change in our life and in our career."
Only time will tell if Kessel's change of scenery will yield the results that everyone is expecting, but the preseason consensus should have everyone in Pittsburgh itching with excitement.
Will has written for a number of publications, varying from print to digital media. His work has been featured on SI.com, PensLabyrinth, The 405, Metacritic and The Social Humanist. Beyond hockey, he has written on the subjects of music and politics.