Fantasy hockey isn't always easy to predict. While it's easy to point to some of the big names throughout the league, there's no denying that slumps happen and stars don't always produce up to standard. With that in mind, this new series from The Hockey Writers is set to bring you some sound reasoning regarding who the best fantasy forwards, defensemen and goaltenders could be in the coming month – be it stars or otherwise.
The first month that will be tackled is November as Brandon Share-Cohen, Andrew Forbes and Todd Moritz all provided their picks for who they think the top forward, defenseman and goaltender will be in the month.
At the conclusion of October, the goal–scoring standings look different than anybody could have predicted heading into the season. Sat in an eight-way tie for first place in the league, Jonathan Marchessault and Richard Panik sit among the most unlikely names to lead the league in goals, tied with Steven Stamkos, Wayne Simmonds, Artem Anisimov, Alex Killorn, Auston Matthews, and Patrik Laine.
That said, it isn't all too uncommon that surprise names were atop the list of goal scorers. Fantasy hockey, after all, isn't always easy to predict.
In terms of leading the league in points, the standings look more as expected with Claude Giroux and Connor McDavid leading the league with 12 points each. As the season continues, the point standings will undoubtedly reflect more typical names, but that doesn't mean that hot streaks won't come from some unlikely sources.
Share-Cohen's Picks:
Forward: Sidney Crosby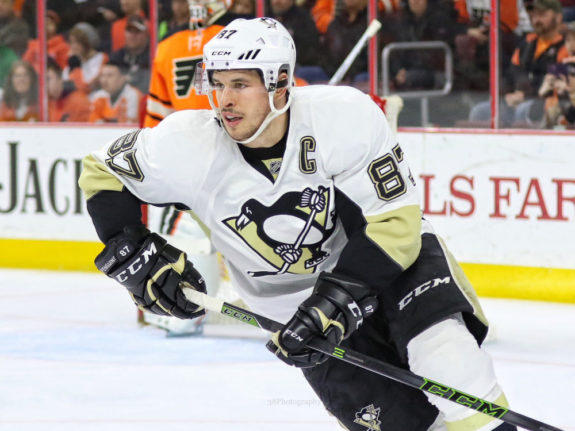 It may seem like a cliché pick, but Crosby has hit the ground running since debuting this season following a concussion scare. Though Crosby has missed six games this season, he currently sits in fifth place on the Penguins in scoring, second on the team in goals and ranks first in the league in points-per-game with 1.67. With 18:06 of ice time per game since returning to action, Crosby figures to continue racking up points as the season rolls on. A safe bet for points when he's healthy, Crosby continues to demonstrate that he's the best player in the league.
Defenseman: Dustin Byfuglien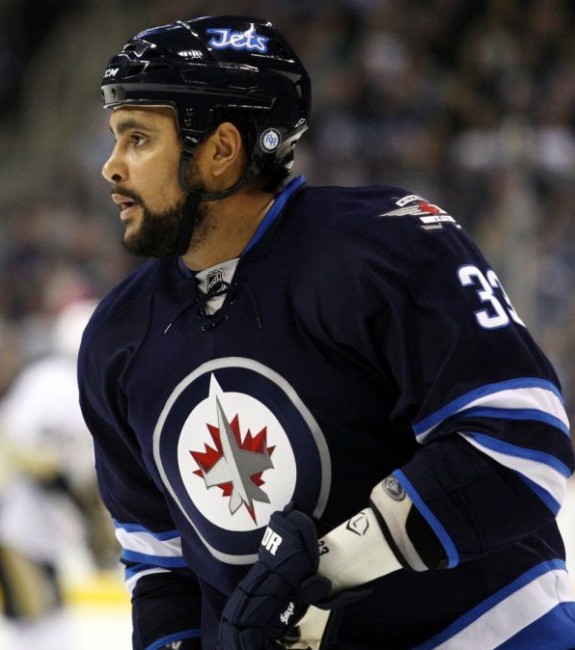 It was hard to not say Erik Karlsson or Brent Burns, but Byfuglien has been solid this season. With young talent like Patrik Laine, Nikolaj Ehlers, and Kyle Connor all getting more comfortable, Byfuglien figures to see an uptick in offensive output. Despite putting up only assists thus far, Byfuglien still ranks among the top defensemen in fantasy this season with six points in nine games. The big Jets' defender has scored 20, 18, and 19 goals in the last three seasons respectively, and there's no reason to believe he'll fail to produce as such again this year.
One thing worth monitoring is the fact that the Jets have only scored 22 goals through nine games so far this season, placing them in 20th in the league in that category. If Byfuglien can find the back of the net with frequency as he typically has in the past, that number can turn around quickly with some of the impressive offensive talents that the Jets have on their roster.
Goaltender: Carey Price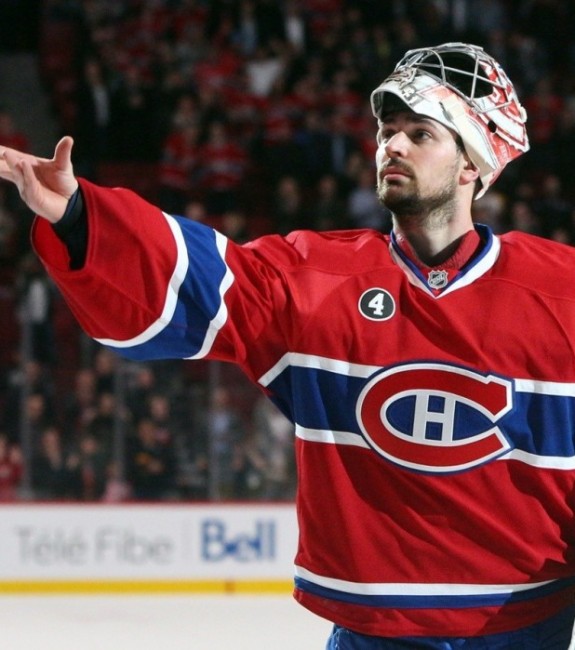 When healthy, Carey Price is the best goaltender in the world. After returning from an illness that kept him out to start the season, Price has stepped right into the season as one of the best once again with five wins, a 1.40 goals against average and a .954 save percentage. It's also important to note that the Montreal Canadiens are simply rolling along to start the season, and rolling with Price for the next month is as safe a bet as it gets, barring any injury or illness keeping him out of the lineup.
Forbes' Picks:
Forward: Jonathan Marchessault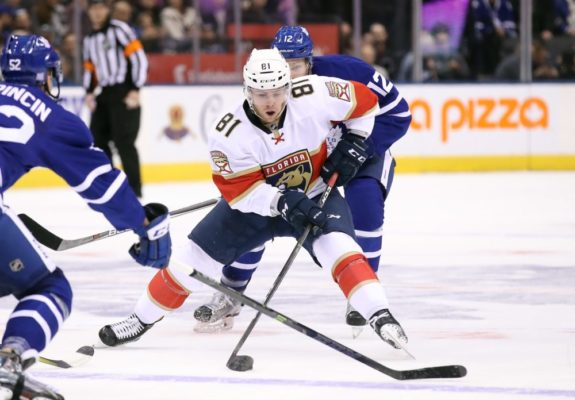 While he might seem like an unlikely fantasy star, he should continue his hot start to the 2016-17 season in the month of November. So far, in nine games for the Florida Panthers Marchessault has six goals and 11 points.
He has 31 shots over that span and 12 hits (if you're into banger stats). He has one power play goal and three points on the man advantage. He's averaging just under 18 minutes per game and just over three on the power play.
While he'll likely slide down the depth chart when Bjugstad and Huberdeau return to the Panthers' lineup, November could be the last month to get some good production out of the 25-year-old.
Defenseman: Shea Weber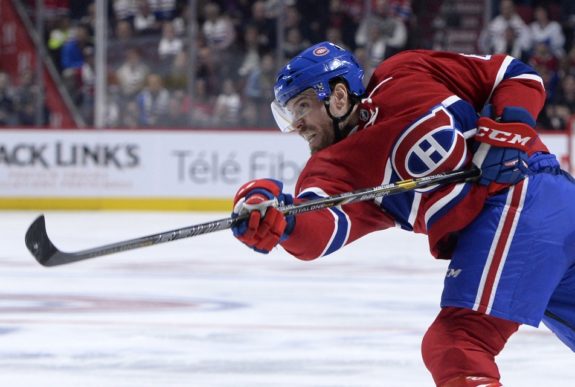 Weber will go the same way the Canadiens do and while the Habs will likely regress a bit going forward, Weber's start to the season is quite impressive. So far, the big defenceman has 10 points (4g-6a) in just nine games this season. He's a plus-12 and has 23 shots on goal.
He leads the league in game-winning goals with three and has four power play points – including three goals. He plays in all situations averaging almost 26 minutes per game with just under four minutes with the man advantage and nearly three minutes on the penalty kill.
Goaltender: Cam Talbot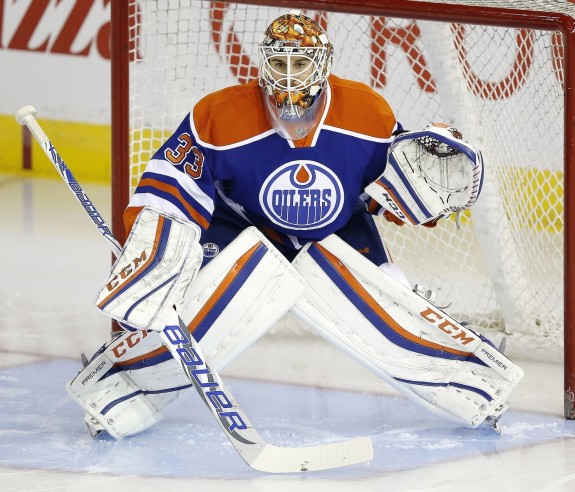 The Oilers have finally put everything together – so far – and Cam Talbot is one of the major reasons for it. He has seven wins through their first nine games and carries a 2.04 goals against average.
His .936 save percentage and two shutouts make him one of the best goaltenders in the league right now. Don't expect anything to change in the coming month as Edmonton has bought into Todd McLellan's system and Talbot finally seems to have grasped the role of number one goaltender.
Moritz's Picks:
Forward: Mike Hoffman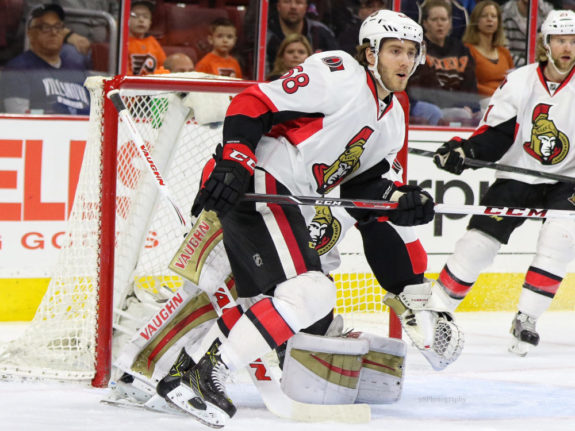 I was trying to think of people at least a bit off the beaten path, and I've found him in Mike Hoffman. The 26-year old found twine for the first time on Sunday, and he leads the team in shots. Hoffman is coming off a 29-goal, 30-assist campaign, and sports an 11.6% career shooting percentage. The goal on Sunday should open the floodgates, and I'm expecting him to improve on his numbers from last year. He's a key piece of the top-six in Ottawa, and while Erik Karlsson may grab most of the attention in Eastern Ontario, Mike Hoffman seems poised for a massive November.
Defenseman: Mark Giordano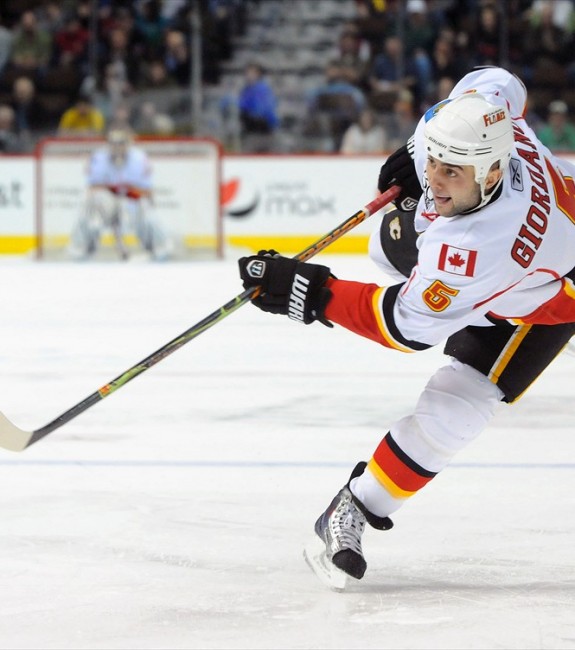 Mark Giordano is among the top skaters in the NHL in TOI/GP with over 25 minutes per game. Some have been surprised with the discrepancy of ice time as TJ Brodie hasn't gotten as much time as expected, but Giordano continues to get consistent ice. While the entirety of the Calgary Flames struggled early, they now seem to have hit their stride and have a busy November ahead. With 16 games this month, Giordano will have an ample opportunity to accumulate some points. I'm looking for him to pile up some PPP and increase his sub-5% shooting percentage, but he'll also be a stud blocking shots, with 27 already.
Goaltender: Carey Price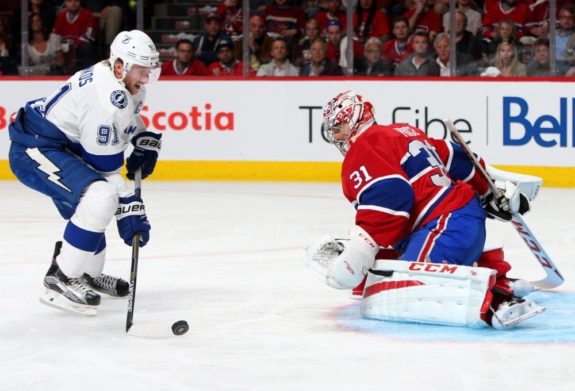 It's almost criminal to bet against Carey Price in fantasy hockey. The Montreal Canadiens have started out red-hot, and with arguably the most skilled goalie in the NHL healthy and in the net again, they look to continue that success. There's reason to think it will happen again. Yes, again. Don't forget that last year, the Canadiens started the season 9-0-0, continuing to a total of 10-2-0 in October, and then 8-2-3 in November before Price sustained an injury on November 25, consequently ending his season. The Canadiens have three back-to-backs in November, but Price will command 10-11 starts out of the 14 games, including 9 at home. I look for Price to reassert his dominance, even with Al Montoya playing quite well to start the season.
There are no certainties in fantasy hockey, and there are no guarantees that any player mentioned will do well at all in the coming month. That is a blanket statement for all players, however, as the only certainties in life are death, taxes, and Don Cherry yelling on television