Training camps are under way and pre-season games are just around the corner.
Some fantasy drafts have already taken place, but several leagues are still waiting to pick their players over the next few weeks leading up to the October 8 season opener. My keeper's annual auction is next Saturday, for example, so this is crunch time as far as preparation goes.
Where To Get Information
It's absolutely crucial to be connected at this time of year. You need to stay on top of all the mainstream headlines, and I strongly recommend frequenting Twitter for breaking news. Follow legitimate sources such as beat writers, established bloggers and other media types who have been deemed trustworthy by the masses — they tend to have verified accounts and thousands of followers. If you have a smart phone, get the Rotoworld app immediately and check it at least twice a day, morning and night, for all kinds of useful updates. Snooze and you will lose.
Message boards can also provide insight — HFBoards.com being the best of the bunch, in my opinion — but remember to take some of the posters' comments with a grain of salt. It's only Day 2 of training camp so even if a fourth-liner or fringe prospect is "really flying out there", they aren't likely to score 40 goals anytime soon.
MIN's injured goalie Josh Harding has been suspended by the Wild because his fractured ankle is not a hockey-related injury.

— Bob McKenzie (@TSNBobMcKenzie) September 19, 2014
What To Watch For
The two things you really want to keep tabs on throughout the pre-season are injuries and line combinations.
Some stars are sitting out the start of training camp for precautionary reasons and others have already been sidelined with minor bumps and bruises, but a few appear more serious such as Nathan Horton in Columbus. Those situations are certainly worth monitoring and factoring into your fantasy picks. Do your homework to make sure all of your targets are healthy heading into the season, or at least expected back in short order. Nobody wants to draft a roster full of damaged goods.
Coaches tend to experiment with line combos in the pre-season and some players will be thrust into prime positions for success, while others will be slotted further down the depth chart than perhaps anticipated. It all depends on chemistry developing, but knowing those projected linemates can go a long way in securing steals or avoiding busts. There is an element of buyer beware with that as well, because some coaches fire up the blender on a regular basis and others will give prospects an opportunity to shine alongside proven veterans when in reality those spots are already spoken for.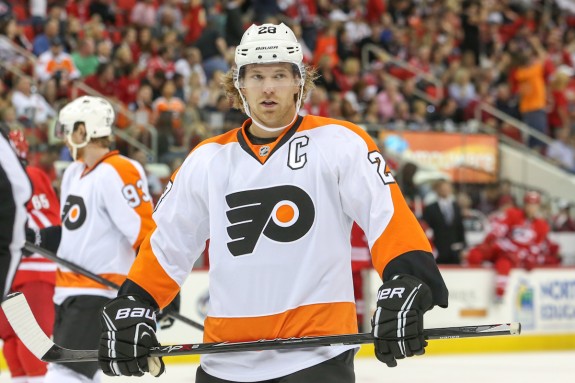 Why To Exercise Caution
This may be a new season, but it's not a new era. The guys who were good fantasy players last year will, by and large, be good again this year.
Don't read too much into pre-season statistics or you'll end up getting duped. Exhibition can be a double-edged sword in that it's important to pay attention, but it's easy to get too infatuated.
Jesse Joensuu was a fairly popular pick last year, showing glimpses of power-forward potential in Edmonton Oilers training camp, but that amounted to a whopping 3 goals and 5 points in 42 games. He probably single-handedly ruined some people's pools if they didn't permit add-drops. The likes of Sergei Shirokov, Brandon Bochenski and Jon Sim have also been infamous pre-season standouts from years past. Be careful not to fall for those teases as the pre-season can be a cruel mistress.
How To Proceed
Hopefully you already have a draft plan in mind prior to the pre-season. You know which players you want and why, so trust your instincts for the most part. Be aware of any deterrents regarding those guys, but otherwise make only minor tweaks to your lists as opposed to wholesale changes. Do your own fact-checking because there is an abundance of misinformation available on the internet, and also guard against information overload or you'll become overwhelmed with options on draft day. Past that, just show up, give it 110 per cent for 60-plus minutes and you should make out quite alright.
Larry Fisher is a sports reporter for The Daily Courier in Kelowna, British Columbia, Canada. Follow him on Twitter: @LarryFisher_KDC.