Rarely before have the fates of a team and a 30-point scorer been so intertwined. Granted, it's not all that often that 30-point scorers make $6 million, but that's the annual salary (and cap hit) Tomas Plekanec and Montreal Canadiens general manager Marc Bergevin agreed on a year and a half a go when they negotiated a two-year extension.
Deal with the Devil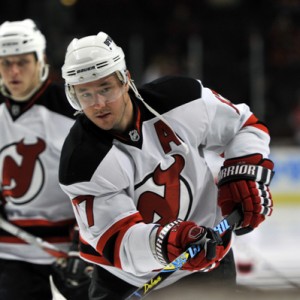 This past season was Year 1 of that pact. Based simply on the nosedive his stats took relative to those of 2015-16 (from 54 to 28 points), it's not a stretch to assume the Habs wish there wasn't going to be a second. That's not just because of the poor season he just had, but also the likelihood that, due to his soon-to-be 35 years of age, it won't be his last.  Thankfully, the expansion draft might just help make sure it's his last in a Habs uniform.
That $6 million salary and Plekanec's history as a leader and top shutdown center (so, third-line-ish center) should look mighty attractive to a team desperate for an identity and to reach the salary-cap floor. Assuming Bergevin leaves him unprotected and the Las Vegas Golden Knights select him, Bergevin would get some much-needed wiggle room to sign a replacement come July 1.
You can practically hear Ilya Kovalchuk drawing the ire of rabid Habs fans for one bad shift as we speak. If only rectifying the Canadiens' issues up front was that simple. Unfortunately, Kovalchuk is a left-winger. The Habs' top-line center is supposedly Phillip Danault, who ideally would be slotted in as a second or third-liner on any other team. There's also Alex Galchenyuk and Torrey Mitchell, but one is a fourth-liner and the other is Mitchell.
Between a Rock and a Hard Place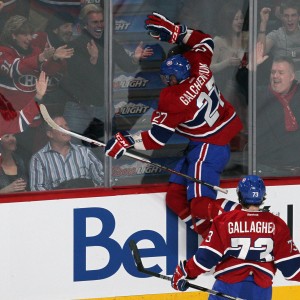 Even dismissing Galchenyuk's recent stint as a grinder, if we're to believe Bergevin, he's not yet ready to be a center. So that would leave Danault and Mitchell, two bottom-six centers, to battle it out amongst themselves over first-unit power-play time. Andrew Shaw does play center, but, in an ideal world, wouldn't he be just more of the same: bottom-six fodder?
Unless Galchenyuk suddenly earns the confidence in his defensive game of head coach Claude Julien, the same old status quo will play out, with the Habs lacking a No. 1 center. Losing Plekanec might even exacerbate the situation, by ridding the team of a legitimately capable defense-first center who can contribute the (now-)odd point.
So, is Bergevin prepared to roll the dice and expose Plekanec in the hopes that Vegas takes him and he might be able to replaced with a free agent? When the top free-agent centers available hardly scream Stanley Cup-champion: Joe Thornton and Patrick Marleau.
Remember this team is in win-now mode. And maybe a year of a 38-year-old Joe Thornton fresh off knee surgery does bring them closer than one final season with Plekanec down the middle. But, if the Sharks don't re-sign him first, would he really only take a one-year deal?
Bergevin would likely have to give him some term. If the first round taught Habs fans anything, it's that they are much further away from a championship then the difference between Thornton and Plekanec over a single year will grant them. It wouldn't be worth it.
Patrick Sharp is also available and has Stanley Cup-winning experience, but, even in his prime, he was to the top line what an apple is to dessert. He could mostly do the job in theory, but it's not really what you want. Plus, he's one year older and more battle-worn than Plekanec and coming off a similarly disastrous downswing in production. He'd be more poison than apple at this stage.
There's also David Desharnais, but going down that route seems like it would be more cruel to him than the team's chances at success (which is saying a lot). Plus, if Michel Therrien gets hired by the Florida Panthers, it would be a moot point anyway.
Looking for Answers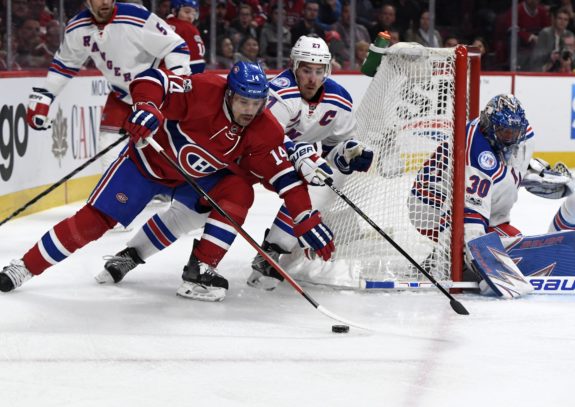 Add it all up and, to Bergevin, the devil he knows in Plekanec might be better than swinging a deal for the one he doesn't, New Jersey Devil Kovalchuk included. You have to wonder if Bergevin is thinking over a potential deal with Ray Shero, what the hefty price tag would be and wouldn't the Habs be better off using that bounty to trade for a center instead.
Of course, that's all dependent on Plekanec being picked up in the expansion draft. If he isn't, Bergevin's job gets even harder than finding a trade partner willing to give up an in-his-prime star (you see, when they made Bergevin, they kind of broke the mold). Relying on a higher power to jumpstart his production doesn't exactly work when you're already a full-fledged parishioner at the Church of Carey Price.
He could theoretically sweeten the pot and get the Knights to look a little harder in Plekanec's direction. Maybe even getting Alexei Emelin's $4.1 million off the books is the better solution, enabling Bergevin to get more of a cap cushion and keep his center depth intact (however precarious it may be).
Either way, it's hard to dispute this is a mess of Bergevin's making, considering he negotiated both arguably ill-advised deals. Depending on another team to clean it up for him only translates to a general inability to get ahead of the eight ball. Magic or not, the answer right now is "outlook not so good."
No, it's not up to Bergevin to work his or any magic (if he has any), but the phones instead. Plekanec isn't as much the linchpin to this whole thing as Bergevin is. Yes, Plekanec needs to go, but Bergevin needs a plan of action. He faces two options, none of which can be particularly appealing to him:
Be willing, along with Julien, to finally develop Galchenyuk's game at center, warts and all, giving the team the No. 1 center they thought they were getting when they draft him five years ago (only a few more years from now),
Either with Plekanec or without him (or anyone to replace him), admit that, without a No. 1 center, this team isn't built to win now or anytime soon.
Behind Door No. 3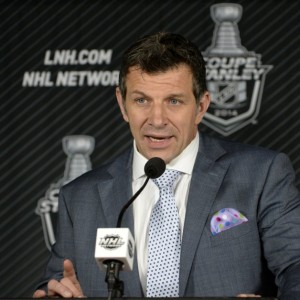 Both would enact somewhat of a rebuild and hopefully get this team back on track. The one hitch is Bergevin would be serving himself up as a sort of sacrificial lamb to owner Geoff Molson by indirectly conceding the P.K. Subban trade was a mistake. Both seem hard sells as a result.
There is that third door, to trade for that No. 1 center, but that seems more unlikely at this point than personally undesirable. Oh, it can be done, but the seemingly only time Bergevin made a huge trade it didn't exactly work out as expected. If it had, the Habs would still be playing now. That cannot be denied.
Thankfully, Bergevin can find some inspiration in the form of Nashville Predators GM David Poile, and not for the reason you think. Months before the Subban deal, he pulled the trigger on one nearly as massive by dealing a sure-thing defensive prospect to the Columbus Blue Jacket for much-maligned center Ryan Johansen.
So, it is possible. The question is, is it possible for Bergevin. He's not ahead of the eight ball. He's firmly behind it. The fate of this organization may rest with Plekanec, but it's in Bergevin's hands.