Wednesday night marked the second annual Sharks Prospects Scrimmage. Played at SAP Center, fans got a chance to see the future of the embattled franchise play against each other in a full contact game with a shootout at the end. Team White and Team Teal played two 25 minute halves before the shootout. Here's THW's take on how certain youngsters performed.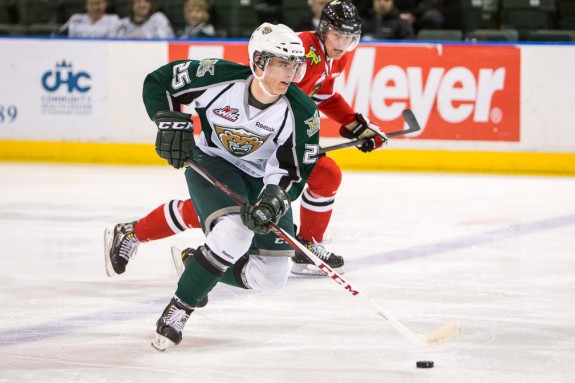 Sharks Prospects Scrimmage Recap
High profile names from the Sharks development camp made appearances on Wednesday night. First team regulars like Matt Nieto and Tomas Hertl were on hand, although Hertl took the night off after tweaking his knee in training. Sitting out was entirely precautionary and he took the role of an assistant coach for Team Teal. The largest cheer of the night from the couple thousand Sharks fans was when the twenty year old was shown on the big screen. He even flashed his trademark smile when he looked up and saw why the arena had suddenly erupted.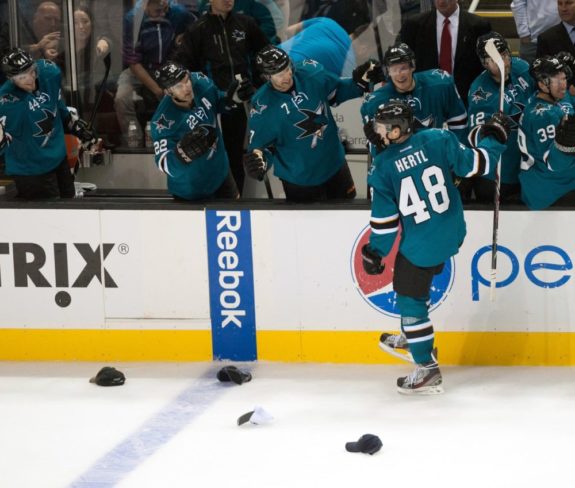 While Teal dominated the run of play in the first half, goalie JP Anderson, was up to the task for White. He stopped all 10 shots he faced and displayed beautiful rebound control. The ECHL netminder was strong in his crease to keep Teal off the board. White mustered only four shots but one of them went in as forward Jake Jackson cleaned up a juicy rebound after circling the net.
The second half saw a much more even match up as White gained more organized play. However, Teal evened the score with a tally from Chris Crane early on. But a rebound from Teal's second half goalie, Fredrik Bergvik, resulted in a second goal for White. That one was scored by Noah Rod, a forward with sneaky speed and good hands. He was rewarded for staying with the play. His goal would be the game winner.
The shootout featured some quick hands and some curious decisions. Mirco Mueller took a shot and it was expected that he didn't have much in terms of fancy moves. However, Petter Emanuelsson and Barclay Goodrow showed some nice hands for their shootout attempts. Rod also showed some technical moves in the shootout as well.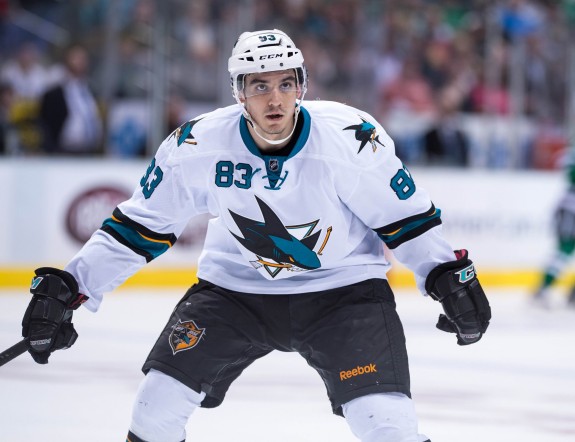 First Impressions of the Kids
Mirco Mueller-Defense
Mirco took it easy. It seemed as though he knew something the rest of us didn't. Scott Hannan's signing means that there is only one remaining spot on the blue line, Mueller looked to be playing it safe in this scrimmage. He was sound in his positioning and didn't turn the puck over. But he didn't impress. Maybe that final spot is already in his sights?
JP Anderson-Goaltender
Wow. Where has this guy been in the press? JP Anderson is as calm and stoic as anyone in net. He displayed brilliant rebound control by saving all ten of the shots against him. Team Teal swarmed and caused chaos in his crease and yet he seemed to see the puck easily. On the breakaway, Anderson came out and challenged bravely. Honestly, guys like Marc-Andre Fleury could learn from him.
Eriah Hayes-Forward
After 15 games in the NHL and his first career goal last season, Hayes hopes to make another impact this year. He displayed talent on the forecheck and surprising speed. However, he might still be a season away from extended NHL time.
Kevin Labanc-Forward
Of all the Sharks prospects, Labanc risked the most in the scrimmage. A lot of risky maneuvers cost him. But a lot of them also turned heads. On a particular play near the end of the second half, Labanc pressed Matt Nieto and another Teal skater. He deflected a pass that pushed play into their defensive zone. But he wasn't done. He again deflected another pass attempt and earned an offensive chance. High energy players are very useful. If Kevin can harness it, he can succeed in the NHL.
Justin Kloos-Forward
The fastest player on the ice not named Matt Nieto was Justin Kloos. He gained the zone with quick steps and bursts in between defenders. His puck handling also impressed. Kloos is a talented forward with a lot of upside. But play styles like his are very risky.
Freddie Hamilton-Forward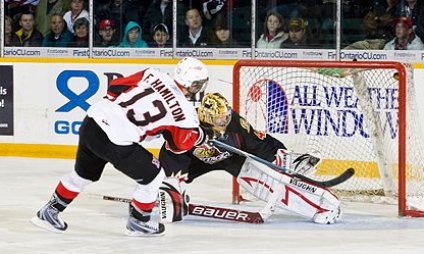 Freddie was the next forward in line behind Nieto and Hertl. His talent is undeniable. But it seemed that pressure got the better of him. In his eleven games last season with the Sharks, his impact was limited. He needs to prove that he can provide more offensive punch at the big league level before he can join the real Team Teal.
Noah Rod-Forward
Unfortunately, you don't pronounce his name the way it is spelled. More like Row. Nonetheless, he was a surprising talent at the scrimmage. Among Sharks prospects, he is the most prolific in terms of his knack for scoring goals. He scored a beauty in the shootout and has the raw talent to succeed. Watch his development closely.
Dylan DeMelo-Defense
It is hard to say how good one of the top defensive prospects was in this scrimmage. Team White lacked real organization in the first half. DeMelo is a small sized defenseman who needs to gain a little strength. His hockey IQ is great and he can play a boring game to shut opponents down. Keep an eye on this kid, he will make the NHL within the next few years.
Gabryel Boudreau-Forward
Boudreau had an impressive season in the QMJHL last year. Unfortunately, indecisiveness and rash plays hurt his prospect stock. On a very simple two-on-one with no real option to make a pass, Gabryel clearly didn't want to shoot. And held the puck until the defense closed him down. He's young and has time to grow, however.
Chris Tierney-Forward
Leadership potential personified. Tierney was loud and purposeful all night. His offensive upside is massive. He already earned a captaincy in London, and he seems ready to do it again. Good puck handling and playmaking ability are already in place in his game. I would love to see his shot improve and his weight get up. But, in terms of potential at the forward position, Tierney is close to NHL action. A few injuries here and there and the little guy could have his own teal sweater soon.