Finally, the 2016-17 NHL season is upon us, and Montreal Canadiens fans are hoping for a much better showing from their club than what they saw last season. With a few major changes over the summer, it's hard to tell what the new Habs will be like in the coming year. Despite that, it's time to present five fearless predictions for the team this season.
5: Nathan Beaulieu Will Be a Top-Pairing Defenceman
The 2016-17 campaign could very well be Nathan Beaulieu's season to shine. The 23-year-old defenceman, a former first-round pick, will likely start the season playing on the Habs first defensive pairing alongside newly acquired Shea Weber. After a very solid preseason, the Ontario native will look to remain consistent and continue to impress the Canadiens' coaching staff enough to solidify his spot on the top-pairing as the season progresses.
A few weeks ago, the team announced that they'll be limiting veteran defenceman Andrei Markov's minutes this coming season. This could help Beaulieu keep this top-pairing left side role, though he'll still have to fight to keep his spot from others. The team had tried out playing another right-handed shot, Jeff Petry, with Weber on the first pairing, though, with Petry's injury, Beaulieu will look to capitalize and prove that he is ready for the challenge.
With an assist on that Galchenyuk goal, Nathan Beaulieu now has eight points in five preseason games.

— Аrpon Basu (@ArponBasu) October 7, 2016
Though it may not be the boldest of predictions, I'll predict that Beaulieu remains on the team's top-pairing (barring any injuries) and that he truly steps up and establishes himself around the league as a solid, young defenceman.
4: Alexander Radulov Will Score 20+ Goals
The Habs were on the lookout for some offensive help in the offseason, and after a search of the KHL, they got their man. The team found a former NHL'er, Alexander Radulov, who has previously played for the Nashville Predators. Radulov caught the Habs' attention with his consistent goal scoring in the Russian league, and team brass hopes that he'll bring the same type of offence to the bleu-blanc-rouge. The winger has scored 102 points in 154 career NHL games, and these points were mostly accumulated when he was only 20 and 21-years-old. The now 30-year-old's acquisition should take pressure off the shoulders of scorers like Alex Galchenyuk and Max Pacioretty. The Russian should also provide a spark to the Habs' power-play with his puck creativity and powerful shot.
Radulov will most-likely start the season playing on the Habs' second line with Tomas Plekanec and Artturi Lehkonen. While past experiments with Russians on one-year contracts haven't exactly worked out (see Alex Semin, for example), my fearless prediction is that Radulov will score 20 or more goals… and I'd bet Marc Bergevin and the Habs' fanbase hope I'm right.
3: The Habs Will Make the Playoffs
Alright, so I don't want to jinx anything, but my next prediction is that the Canadiens will make the playoffs in 2016-17. Carey Price is back, which is a great sign, since his presence is directly correlated to the Habs' success. Let's face it, having one of the best goalies in the world guarding your team's net has got to be a big help. Thankfully, Price is back and ready to go for 2016-17, and barring any major injuries (please…not again), the team should be good to make the playoffs in the coming year.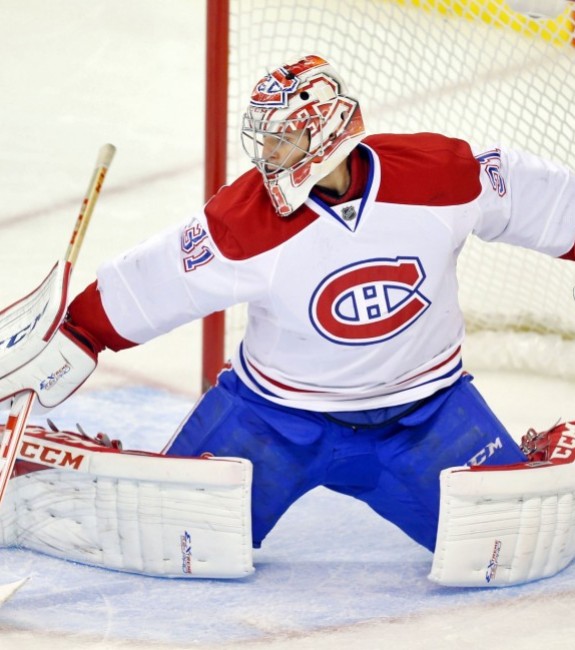 In addition to having their star goalie back, the Habs also addressed some of their major issues over the summer. Yes, they made one very questionable trade, but they also made themselves harder to play against and more skilled up-front. The team brought in a character player in Andrew Shaw and a scorer in the aforementioned Radulov (among others), who will be sure to prove their value as the season rolls on.
2: People Won't Complain About "The Trade"
Admittedly, I went out on a limb with this one — this is easily the least probable of these predictions. So let's set the scene: the Habs start winning games and climbing through the league rankings, and Weber looks like an absolute stud. Let's say the defenceman fits perfectly into the Habs' system, and the team excels with him. At that point, will people still complain about the trade? Well, in reality, people would probably still find ways to complain. For fans to not complain, this season would have to be pretty perfect.
Hard to understand why on earth the Canadiens would not want P.K. Subban on their team. Impossible, actually.

— Аrpon Basu (@ArponBasu) June 29, 2016
But let's give team management the benefit of the doubt for now, which is something that myself, along with most Habs fans probably aren't used to doing. Let's say that they knew what they were doing when they traded star defenceman, P.K. Subban to the Nashville Predators for Weber. Though this trade may not be beneficial in the long-run, it could work out this year, right? After all, Weber isn't a bad defenceman by any stretch, and maybe, going with what Price said, he'll fit the system that the Habs are trying to play better than Subban did. If this is the case, a very, very bold prediction is that fans won't complain about the Subban trade…for now.
1: Michel Therrien Will Be the Habs' Coach in April
Important Note: Just because I predict something, doesn't mean I necessarily want it to come true. Keeping this in mind, I predict that the Habs will keep their head coach, Michel Therrien, around until the end of the season. Therrien had a rough season in 2015-16, but to be fair, his team dealt with an insane amount of injuries and essentially played the majority of the season with a half NHL and half AHL team. This was likely the reason the coach was granted another life in 2016-17. On top of that, Therrien has the trust of General Manager, Marc Bergevin and the rest of the Habs' management (for a reason unbeknownst to the fans).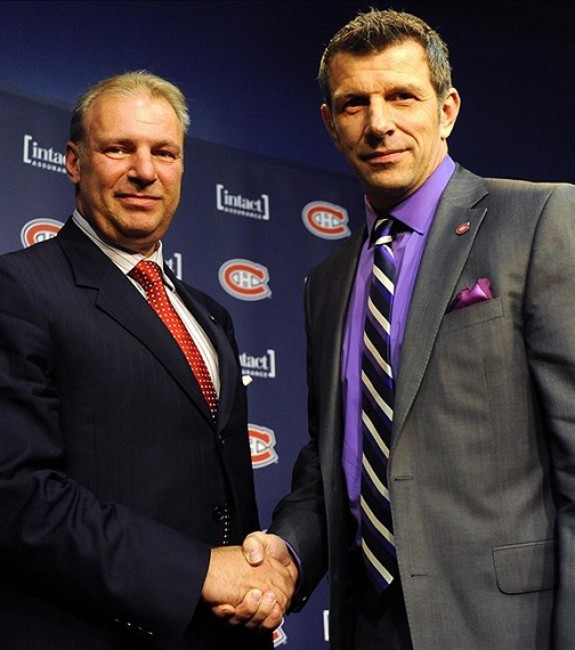 With all of this in mind, I think that Therrien will still be behind the Canadiens' bench come April since the team will really have to tank for management to lose confidence in him. The Habs are a good enough team to post a decent record, and I think that that'll be enough to keep Therrien around even if he's not what's best for the team in the long-run.
To Wrap Up…
Who knows what this season will bring for the Habs. All that fans can do, is clutch their rabbit's feet and four-leaf clovers tight as they pray for a healthy season. With skill, solid leadership and coaching, and lots of luck, the Habs could be a team to surprise many of their foes in the coming year.
I'm a Montreal Canadiens columnist and lifelong Habs fan. Follow me on Twitter (@gregkatz19) for all kinds of hockey talk, and to be up to date on my newest articles. I previously wrote for Too Many Men on the Site, a part of Fansided NHL.