Surely, the Detroit Red Wings would have preferred to receive something in return for Martin Frk and Teemu Pulkkinen leaving the organization. Unfortunately, that wasn't the case. Frk was claimed off waivers by Carolina and Pulkkinen was nabbed by Minnesota yesterday.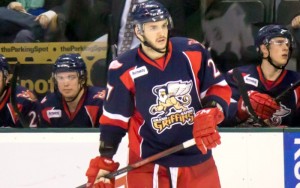 Fans and journalists may never know to what extent Red Wings GM Ken Holland "kicked the tires" in an attempt to move the two players this offseason knowing their place in the lineup and waiver status. Regardless, it's tough to lose former early round picks for nothing—fans have been voicing their frustrations on social media analogous to how 4 Non Blondes cry out when Detroit takes a questionable penalty.
However, it's darkest before dawn. And in Hockeytown, that's certainly the case.
A common interview question young potential employees struggle to answer is, "where do you see yourself in five years?" Before grabbing your torches and pitchforks and heading up to Joe Louis Arena, let's investigate the potential Red Wings forward lineup that could open the 2021-22 season in the then-broken-in Little Caesars Arena.
Related: Analyzing the Red Wings Forward Lines
2021-22 Red Wings Forwards
Barring any trades, free agent signings, waiver claims/losses or future draft picks joining the team, here is how the future Red Wings will line up:
| | | |
| --- | --- | --- |
| LW | C | RW |
| Anthony Mantha | Dylan Larkin | Tomas Tatar |
| Gustav Nyquist | Andreas Athanasiou | Evgeny Svechnikov |
| Tyler Bertuzzi | Frans Nielsen | Riley Sheahan |
| Justin Abdelkader | Christoffer Ehn | Givani Smith |
(Could still be there, but likely won't be: Henrik Zetterberg, Tomas Jurco, Luke Glendening.)
Looking at the lineup above, it's hard to see where Frk or Pulkkinen would fit. Cap hit and age aside, Frans Nielsen could still be an effective player in a third line role. Justin Abdelkader will have been relegated to a fourth line, grinding role–something Frk and Pulkkinen aren't fit to do.
Still concerned about depth? This lineup doesn't even include then-matured prospects Axel Holmstrom, Dominic Turgeon, or Mattias Elfstrom. And as mentioned above, no future draft picks or free agent signings are factored into this lineup, though there will certainly be new additions before the 2021-22 season kicks off.
Final Word
It's often said that the most talented players aren't always playing in the NHL. A hard-working, two-way game always beats out one-dimensional players. For Frk and Pulkkinen, the second or third line fits their skill set best. In the lineup above, are there any wingers you'd remove in favor of Frk or Pulkkinen? No. Maybe Nielsen, who is currently leaps and bounds better than the two and still might be five years from now.
It would have been nice for Pulkkinen and Frk to pan out, but they simply did not evolve into full-time NHLers before they required waivers to be sent down. There's still potential in both players, but apparently not enough to warrant another team to propose a trade to Ken Holland and the Red Wings.
Would you prefer to have Martin Frk or Teemu Pulkkinen on the Detroit Red Wings over the second and third line wings listed above? Comment below with your thoughts.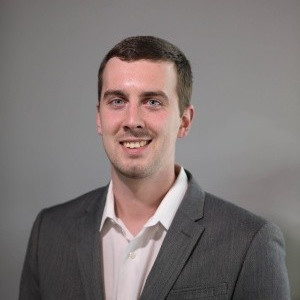 Tony Wolak is based in the Washington D.C. area and covers the Detroit Red Wings for THW. As a former junior and college hockey player, Tony has a unique perspective on Red Wings topics.