I live in Montreal. I was born and raised here. I understand the passion for hockey that permeates our culture. The city buses drive around with electronic messages of "go Habs go" on game days. Giant billboards with pictures of P.K Subban and Max Pacioretty stare at us as we drive across the highways. McDonalds has special meals every month named after Canadiens players. The fans may be demanding, and sometimes unforgiving, but they love their team more than anything else.
When the Habs stormed out of the gate undefeated this season, the excitement in the city was palpable. Everything was clicking. Carey Price had picked up where he left off from last year. There was a sense this might be their year. I didn't have that sense, however. When Price got hurt, the Habs were able to stay competitive. Was I wrong? Are they actually a good team without their star? Unfortunately, we have all learned the hard way that they can't function long-term without Price. Not even I expected things to get this bad.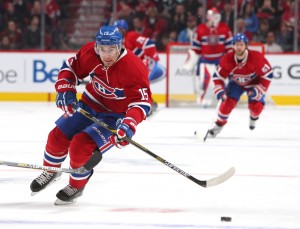 1.Everyone fell for the fast start
I subscribe to the theory that no team is as a good as their highest peak, and no team is as bad as their lowest valley. I didn't fall for the historic start. I never thought they were that good. They needed a sniper. They needed more depth on defence. They needed better centermen. The way that they catapulted to the top of the standings led everyone to believe they were truly contenders. And when things started to falter, people stuck to that assertion. They believed the cream would rise to the top and the Habs would bounce back. But they didn't. And they still haven't.
2. They didn't learn from the past problems.
The Habs have made the playoffs four out of the past five seasons, all of which they fell short of the ultimate goal. They came closest in the 2013-14 season when an injury to Carey Price was deemed the reason for their elimination. Could they have reached the Final with a healthy Price? We'll never know. Would a true contender be able to power through without their goalie? Over an extended period of time its going to be difficult, but a really good team can carry on in the short term with a backup. We've seen it happen many times. The Habs weren't able to do it.
Last year, an inability to score goals when it mattered was their downfall. It's almost as if this team has had the exact same problems for years. Too much dependence on their goalie to bail them out, and a lack of clutch goal-scoring. But have there been any sweeping changes? Nope. Signing Alex Semin in the offseason was an admittance they need a pure sniper. That experiment predictably failed. Maybe management is stubborn. Maybe they truly believe this group as constructed can get it done. But we've seen no evidence of that so far, even dating back to the year Jaroslav Halak stole two playoff rounds for them.
3. They named the wrong guy captain
Hear me out on this one. Max Pacioretty is a great player and good leader. But Montreal isn't like any other hockey city. There is a lot of prestige, and pressure, that comes with wearing the "C". Max cares a lot. Don't mistake his slump for not caring. In fact, he cares too much. He wears the weight of the team and the city on his shoulders. He pays attention to what the media is saying. And when your top goal-scoring forward is distracted with everything else going on around him, it can be a disaster.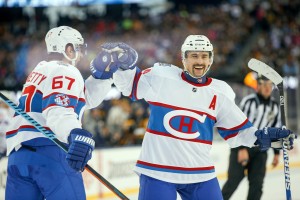 P.K Subban seems more built to handle the pressure, but he's a highly emotional player, maybe too emotional to be the visible leader. Maybe Brendan Gallagher would have a better choice. Even Tomas Plekanec or Andrei Markov until a younger player was ready. A lot of people may argue that it doesn't really matter who the captain is and it shouldn't affect the team. But for a franchise like the Canadiens, it matters. And for Max Pacioretty, it's affected his game negatively. Not as bad as when Roberto Luongo was named captain of the Canucks, but similar.
4. The Players aren't that good, and it makes the coaching look worse.
While a lot of fans would like to see the coach fired, I don't think the teams' landslide is all Michel Therrien's fault. Granted, he doesn't handle young players that well, he stifles offensive creativity, he values lesser-skilled players for some reason, and he makes some baffling lineup decisions. Before the season started I said that he wouldn't last in Montreal because his act was wearing thin. When the team wins, his system looks fool-proof. But it's a system predicated on playing with a lead. Its built on defending first, and looking to capitalize on the opposition's mistakes rather than attack aggressively. When Carey Price is a wall and the team can manage to score, it works.
Therrien seems incapable to adapting to the teams current state. He seemingly has no answers. But at the end of the day, when you're relying on Dale Weise, Paul Byron, Bryan Flynn, Tomas Fleischmann and David Desharnais to provide secondary scoring, it's very likely you'll come up short. Marc Bergevin put together a team that simply isn't good enough. And the organizational depth isn't strong enough to replace from within. They have a lot of average players. They take guys in and out for each game, but it's lateral changes. Average won't get it done in this league.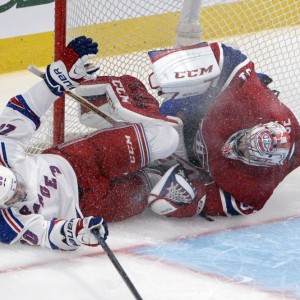 5. Carey Price is hurt
I put this reason last because while it's important, it's not the only reason. Price's injury has revealed the flaws in the Canadiens. The mindset of the Habs players is messed up. They don't believe they have the best goalie on the ice on any given night. They know it's hard to overcome two or three goal deficits. They don't have that confidence that their netminder can make the big save. Mike Condon and Ben Scrivens haven't been awful. But the Habs need lights out goaltending to survive. It worked in the regular season last year, and the beginning of this year, but it's clearly not a recipe for success.
If Price does come back this year, can they still be considered a threat? Does this team scare anyone right now? It's okay to have really good forwards in addition to a really good goalie. It doesn't have to be one or the other. To me, the best course of action for this team is rule Price out for the season, let him recover fully, and hope for a really good draft pick. I know it's hard for fans to see their team out of the playoffs. But the Habs don't need an overhaul. They just need a slight change in philosophy. That might mean a new head coach behind the bench next season. The team isn't as bad as they've been since Price got hurt the second time. But there are reasons they have fallen so far. It's up to management to finally make it right.
Marcy, a former hockey player, is a hockey correspondent on CTV News and TSN radio. She began her career as a Sports Journalist in 2009 and has been part of The Hockey Writers since 2010, where she is currently a senior writer and editor.