In some senses, it's hard to think of a time when Mikael Backlund wasn't a part of the Calgary Flames roster. In another, it is difficult to fathom that he has already played in more than 900 NHL games with the organization. The once-young Swedish kid has quickly turned into a veteran player for this team, and despite having recently turned 34 looks better than ever in terms of on-ice play.
Related: 3 Takeaways From Flames' Gigantic 3-1 Win Over Jets
Recently, Backlund was recognized by the Flames for having played in his 900th career game. It was a great acknowledgment for a player who has long been underrated around the NHL community, but has been highly valued by fans of this team. He has been a model of consistency throughout his lengthy career, and, as acknowledged, is playing some of the best hockey of his life right now.
Backlund Has Been One of Few Bright Spots in 2022-23
This Flames team has underachieved in a big way this season. They do still remain in the playoff chase thanks to a big Wednesday night win over the Winnipeg Jets, but they look far from the Stanley Cup contender many believed they were this fall. The reason behind this is quite simple; many have simply not lived up to expectations. One of the few who has not only lived up to them, but exceeded them, is Backlund.
With an assist in Wednesday night's game, Backlund set a new career high in points with 54. It marks the second time in his career he has surpassed the 50-point barrier, all while trailing his career-high 22 goals by just four. While the offense is certainly welcomed, what makes it all the more impressive is that he has continued to be rock solid in his own end of the ice. In fact, his plus-22 on the season leads all Flames players by a pretty wide margin.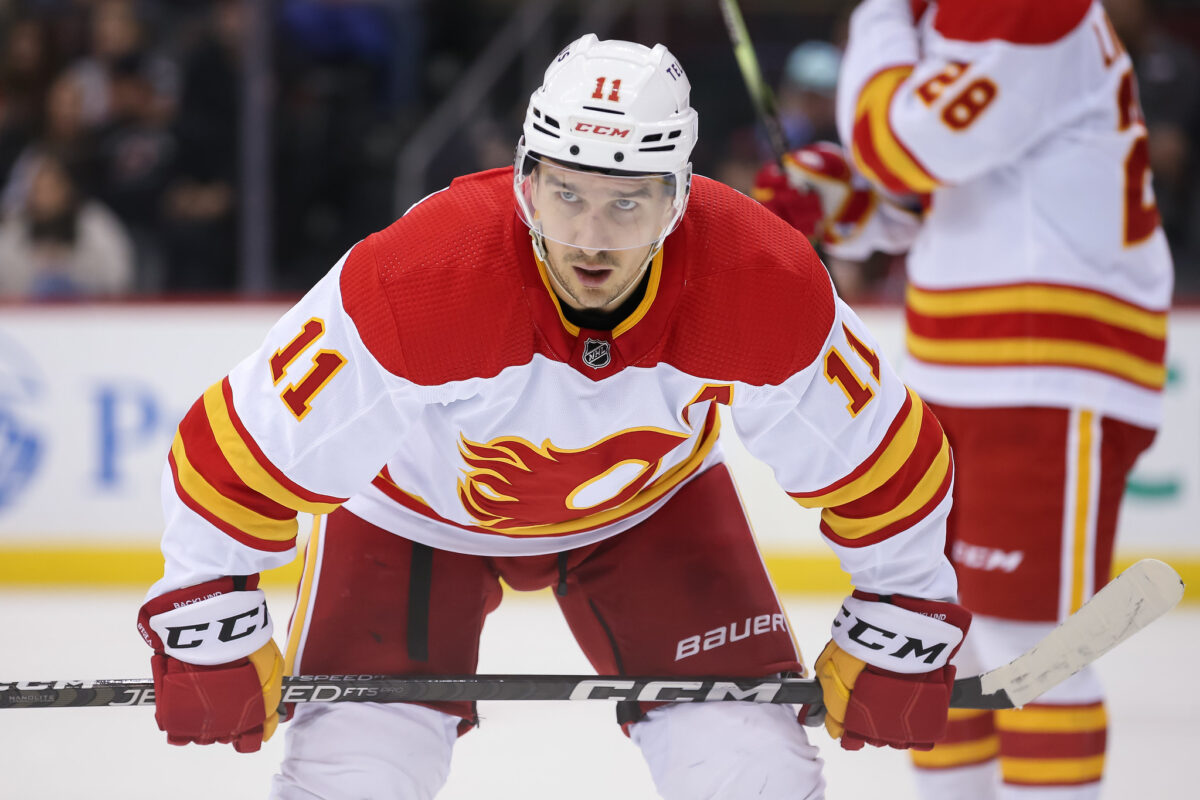 What has been so impressive about Backlund is the fact that he rarely has an off night. In a season marked with so much inconsistent play, Darryl Sutter has been able to count on the veteran forward each and every game, as he rarely makes mistakes and is willing to do anything it takes to win. It isn't just his skill and smarts, either, as he is a player that doesn't shy away from the rough stuff when it is required.
That entire package is not only what makes Backlund so valuable, but what helps him be such a good leader. While he isn't a big 'raw-raw' guy, he goes out and leads by example each and every shift. Having spent time in the NHL since 2008-09, he has been around many great leaders over the years such as Jarome Iginla and Mark Giordano, and it is evidenced by the way he conducts himself both on and off the ice.
Making a Case for Captaincy
Speaking of past leaders that Backlund has played with, the Flames have been without a captain since Giordano was selected by the Seattle Kraken in the 2021 Expansion Draft. The decision was made shortly after to leave the position vacant, though few likely imagined it would still be open for the taking by the end of the 2022-23 season.
---
Latest News & Highlights
---
Public consensus at the time was that Matthew Tkachuk would be the next in line to take over the captaincy role, but a summer trade to the Florida Panthers ruled that out. Perhaps it is Backlund's turn to get the honour. After all, he has been wearing an 'A' on his jersey for the past five seasons.
While becoming the future captain of this franchise certainly isn't out of the question, a new deal will have to be worked out first, as Backlund has just one more year remaining on his contract that carries a cap hit of $5.35 million. Based on this season's productivity, a similar salary should be viewed as fair for both parties, with the deal likely carrying a term of two to three years.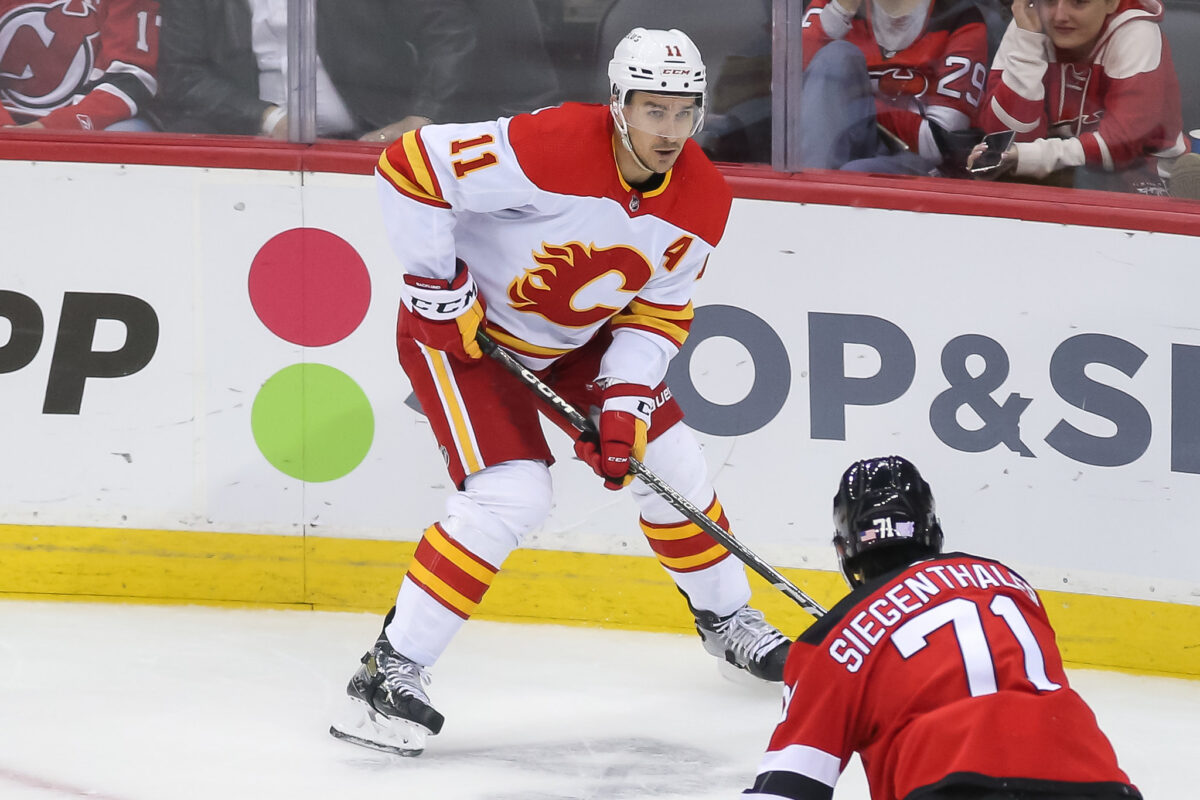 If a deal is to be worked out between the two sides, there may be no better option on this Flames team to become the next captain. He checks all the boxes from being an extremely valuable player to leading by example at all times. On top of that, the fan base absolutely loves him and would likely be thrilled for him to get the opportunity.
Bigger Short-Term Goals to Worry About
With all that said, you can bet that this is the last thing on Backlund's mind right now. Always a consummate professional, there is nothing that he wants more than to help get his team into the playoffs. Whether that happens or not remains to be seen, but the one guarantee is that No. 11 is going to be giving it his all each and every time he hits the ice, as he has throughout his entire 905-game career.