For Don Maloney, the Calgary Flames' interim general manager, the 2023 off-season came early. Not that he isn't prepared for the role the organization has given him, but rather that he has been thrust into it. Former GM Brad Treliving resigned within days after the Flames failed to make the postseason, compelling team CEO John Bean to appoint Maloney into the interim position. The first order of business for the interim GM will be to hire a replacement for Treliving and to do that fairly quickly. Whoever does get the job will need time to prepare for the rapidly approaching NHL Entry Draft scheduled for June 28, 2023, at Bridgestone Arena in Nashville.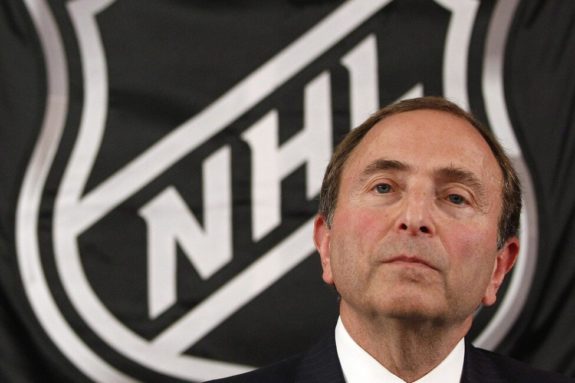 Without a doubt, the Flames scouting department, led by director of amateur scouting Tod Button and assistant GM Craig Conroy, will have their list well prepared, but the new general manager will want to put his or her own stamp on this list. Barring any trades, Calgary will be drafting in the 16th position at this year's entry draft.
Related: 2023 NHL Draft Guide
---
Latest News & Highlights
---
Using the consensus lists of draft-eligible players prepared by various scouting agencies, I have loosely selected five players for consideration who may be available when the Flames are called to the podium to make their selection. I have not based this list on the team's needs but rather on who is the best player available at the time of selection.
Flames' Candidates for 16th Pick
Ryan Leonard
Ryan Leonard is a 6-foot, 192-pound American-born right-shot who can play all three forward positions. He plays a full 200-game and is effective in both the defensive and offensive zones. He plays strong on his skates and is unafraid to battle hard to retrieve loose pucks in the dirty areas of the ice. Leonard is committed to Boston College for the 2023-24 season.
Matthew Wood
Standing at 6-foot-3 and weighing 190 pounds, Matthew Wood is a rangy Canadian right-shot winger who will need to work on his overall strength and skating. He has a definite nose for the net with a strong shot and can score in a variety of ways. He has a top-six ceiling and could be very effective on the power play. He is committed to playing at the University of Connecticut for the 2023-24 season.
Brayden Yager
Yager is nother Canadian forward who needs to do some work in the weight room to add strength and bulk to his 6-foot and 165-pound frame before moving on to the next level. This right-shot centreman fits today's NHL profile with his high hockey IQ, skill and ability to play hard with pace and high energy. Brayden Yager is a point-per-game player with the potential to take it to the next level.
Axel Sandin Pellikka
Axel Sandin Pellikka just may be the best defenseman available in the 2023 Entry Draft. At 5-foot-11 and 181 pounds, this Swedish-born right-shot defenseman may be a little on the small side by NHL standards, but his play belies his stature.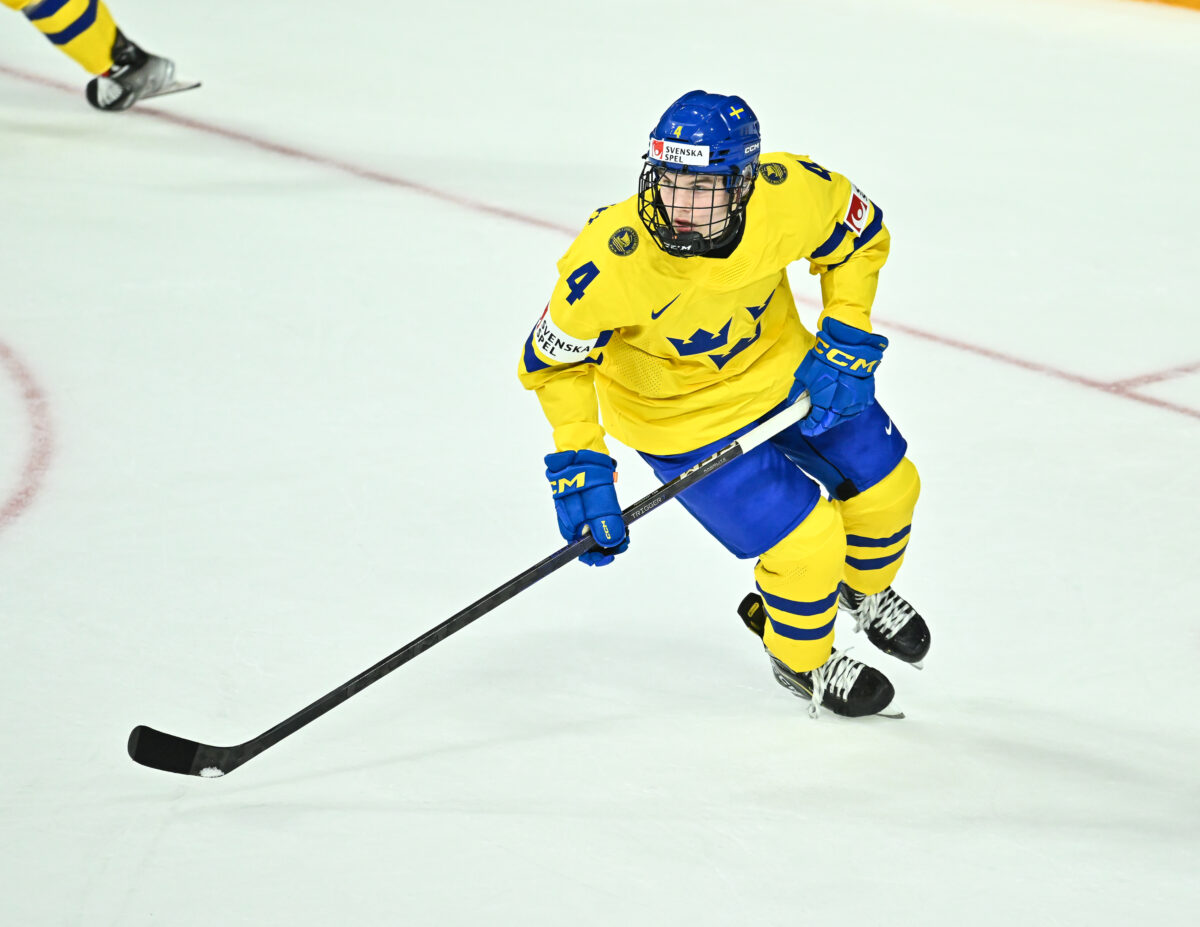 Although he is sound in his own defensive zone, his blazing speed and offensive play-making abilities are what set him apart from the crowd. If he is still available in the 16th slot, the Flames would be well advised not to pass up on this player.
Colby Barlow
Colby Barlow is Canadian-born and stands 6-foot-1 while weighing a respectable 187 pounds. This left-shot forward could very well be a steal for the Calgary Flames. He is best described as a Swiss army knife type of player and has been compared to Tyler Toffoli. Although not the best skater in this draft class, he is very effective at both ends of the ice. He can play on the power play and also be relied upon for penalty kill duties. He is blessed with the ability to force turnovers and create scoring chances very quickly.
Flames' 2023 Draft
It is well documented that the Flames enter this draft year with some tough decisions to be made. The big question is, will they stick with their aging core, or will they attempt a rebuild on the fly? After Jakob Pelletier, Matt Coronato, Connor Zary and Dustin Wolf, their prospect depth isn't particularly strong, so they have a lot of pressure to get this draft right. The 2023 pool of talent is deep, so drafting in the 16th spot should yield the Flames a prospect who is close to NHL-ready.
---
---