When you see eight-year contracts handed out in the National Hockey League, names like McDavid, Eichel and Price come to mind. If we're talking Florida Panthers, look no further than Aaron Ekblad, the supremely gifted – and devastatingly handsome – two-way defenseman. In other words, recipients of eight-year deals are franchise players.
So, it's no wonder we nearly fell off our chairs last week when the Panthers signed defenseman Mike Matheson to an eight-year, $39 million contract ($4.875 million per season).
Background on the Mike Matheson Contract
Matheson was drafted in the first round, 23rd overall by the Panthers back in 2012. He then went on to three fine seasons at Boston College, including a Hockey East First Team All-Star selection in 2013-14 and an appearance in the 2014 Frozen Four, before joining the Panthers' American Hockey League affiliate San Antonio Rampage towards the end of the 2014-15 season.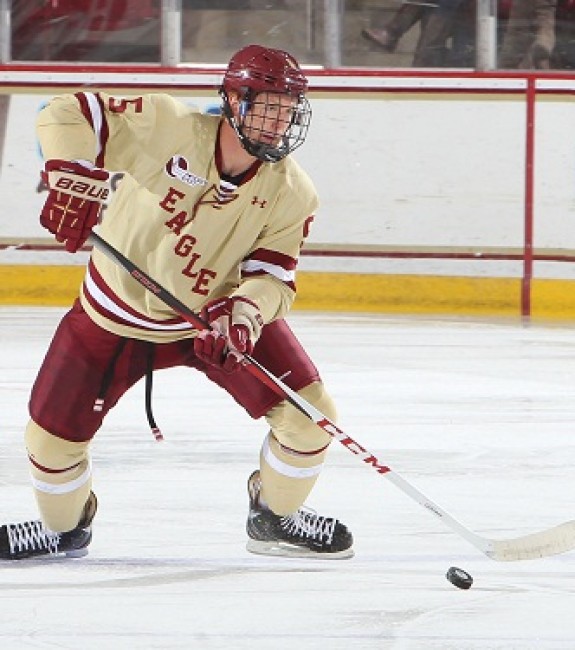 Matheson made his NHL debut late the following year, playing three regular season games in spot duty before being thrust into action in the playoffs, playing five of the Panthers' seven games. Last year, he played 81 games, tallying seven goals and 10 assists, while putting up mediocre possession numbers. That said, he did lead the Cats in even-strength minutes played, and was second in total time on the penalty kill. Admittedly, the Panthers were down Aaron Ekblad and Alex Petrovic for long stretches but, still, the responsibility given to the youngster was noteworthy, indeed.
Thus far in 2017-18, Matheson has found himself most often on the Panthers' second pairing, complementing righties Petrovic and Mark Pysyk. And he's looked rather impressive, I must say. Yes, 17 points in 81 games last year doesn't exactly jump off the page for a player marketed as an offensive defenseman, but the skills are certainly there, even if the results haven't been.
He plays on the power play and he plays on the penalty kill. He's even played for Canada at the past two World Championships, earning Top Defenseman honours in 2016, en route to a gold medal (to go along with a silver this past spring).
Mike Matheson No Longer a Prospect
Make no mistake, the rangy left-hander is already a serviceable NHL defenseman. When he retrieves the puck in his own end, his long, flowing stride propels him effortlessly up ice. He looks confident carrying the puck and jumping up in the play, and he keeps his head up in the offensive zone, allowing him to fake a shot or make a slap-pass, rather than hammering the puck into a mass of humanity.
He can be a bit of an adventure in his own end, having been caught puck-watching, rather than taking an opposing player out of the play, on a couple of occasions this season. That said, the Panthers are adjusting to their third coaching system in less than a year, so some defensive polish is sure to come once the team is used to Bob Boughner. Plus, even if Matheson does make a mistake, his incredible skating can often compensate.
So, what's not to like?
Panthers Hold Power in Negotiations
Eight years, that's what. Now, if you're gonna pay a guy $5 million, that's fine. But if you're also gonna give him eight years of it (starting next season), you'd better be darned sure what you're getting. Simply put, with only one full season under his belt – a season in which the Panthers were hurt, poorly run and just plain unlucky, Mike Matheson is still very much an unknown quantity.
And it's not as though the Panthers are a team like the Ottawa Senators and have to immediately lock up any player showing the slightest amount of interest until the end of time. Florida players pay no municipal or state income tax, and according to CapFriendly, their overall tax burden is tied for the lowest in the NHL. The Panthers simply shouldn't have problems attracting and retaining the players they desire. I suppose they do have to put up with that awful weather, though…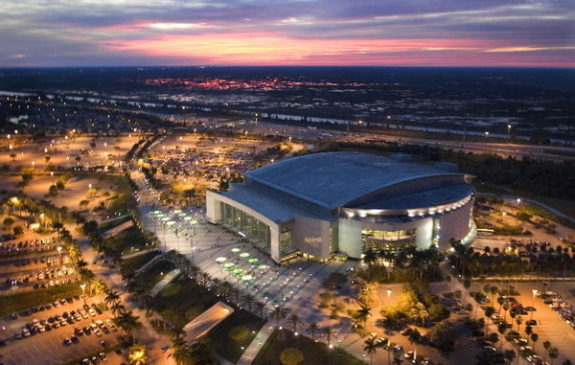 Dale Tallon a Loyal GM
So, what happened here? To hear Florida General Manager Dale Tallon tell it, Matheson himself asked for eight years. That's flattering, a player wanting to commit to your organisation for the long term. It's a nice thought, but of course players want stability. I'm sure Matheson would've asked for a 15-year deal, if it were legal.
My theory? Matheson was a Tallon pick. A longtime fixture in the front office of the Chicago Blackhawks (including a stint as GM from 2005 to 2009), and Panthers GM (mostly) since 2010, Tallon really likes players drafted and developed by his organisations.
Thus far in his South Florida tenure, Tallon has acquired Brian Campbell, Dave Bolland, Kris Versteeg and Tomas Kopecky, all former Blackhawks from his time in Chicago. He signed Evgenii Dadonov who, during his previous NHL stint, played for Tallon with the Panthers. He's brought back Connor Brickley, his draft pick from 2012, who was traded away early last season by Tom Rowe's short-lived management team. He also tried to bring back Erik Gudbranson, his 2010 first-round pick, after the defenseman was shipped off to the Vancouver Canucks by Rowe and Co.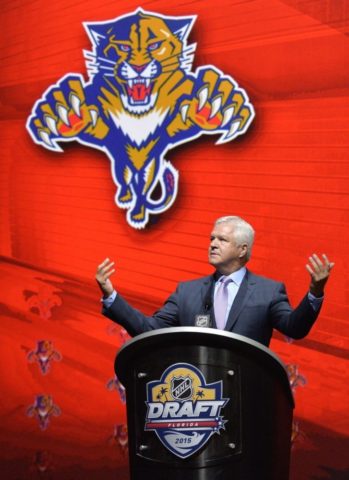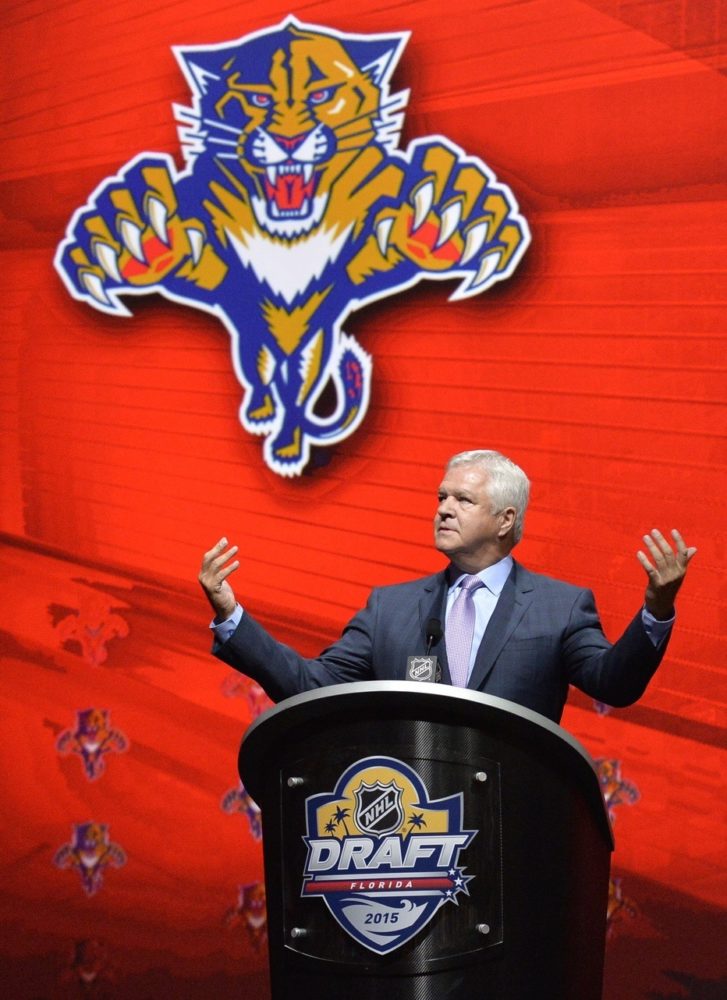 In fairness to Tallon, there's something to be said for known quantities. Which makes the Matheson deal all the more curious: yes, Matheson is a Tallon draft pick, but his long-term NHL trajectory is still very much up in the air. I admire Tallon's loyalty but, unlike many of the other pieces locked up in Florida long-term, I think Matheson is one that has the real potential to bite back – especially when his modified no trade clause (eight-team no-trade list) kicks in for 2021-22.
Matheson Contract a Risky Bet
So, what does this all mean?
Well, if Matheson adheres to the development arc predicted, he will be a very good defenseman locked up through the prime of his career at a very reasonable price. But that's a big "if." Any one of a number of things could go wrong in that time.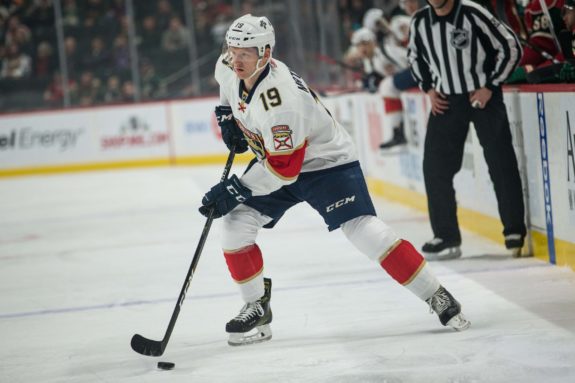 Could he be to the Panthers what Jake Gardiner is to the Toronto Maple Leafs? An offensively brilliant, defensively competent (more or less) number two or three on the back end? Sure, that'd be wonderful. But what if the offense doesn't come? What if the defensive play doesn't improve? What if Matheson also has Gardiner's (and Panther Keith Yandle's, for that matter) infuriating habit of chucking pizzas up the middle every game or two? That'd be one heck of an anchor nigh impossible to shift.
Florida Panthers' Commitment Conundrum
The Panthers would have been better served to give Matheson a one or two-year bridge deal before making a long-term commitment. That would have been wise for any team, let alone the Panthers who, quite frankly, can't afford to be paying that much money to a merely serviceable player. This is a franchise that needs sure things, so better to make sure what you have, even if it costs you a little bit more.
But they didn't, and here we are.
This deal has every chance to look good – or go terribly, terribly wrong. Regardless, it's at least comforting the retooled Panthers have retained the distinction of being the most entertaining, unpredictable franchise in the NHL.