Despite an early exit in the 2018 Stanley Cup playoffs, Philadelphia Flyers fans have a lot to be excited about. Sure, the season didn't end the way they wanted it to; however, the reinforcements are close.
Reflecting on the 2017-18 season, the Flyers were simply not consistent enough. They had competent NHL players just couldn't put it all together. At times they put together strong stretches and looked unstoppable but they couldn't maintain it.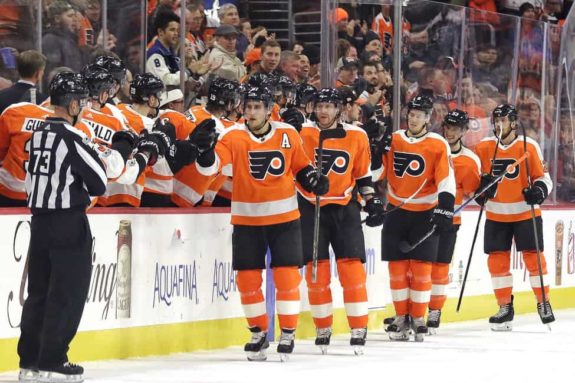 Before calling the season a failure though, you can't rule out success stories such as Claude Giroux's comeback season, Nolan Patrick's underrated first season and Sean Couturier's offensive breakout. If you dig even deeper, it's the prospects that are waiting in the wings that are drumming up even more excitement.
Couturier Is the Man
Since he was drafted, the Flyers have waited for more from Couturier. This season, they got just that and more. Not only did he take over the number-one center role, he also played a pivotal role in getting Giroux back on track.
Together with Giroux, Couturier posted 31 goals and 45 assists for a total of 76 points and a remarkable plus-34 rating. This was good enough to earn him a nomination for the Selke Trophy as the NHL's best defensive forward.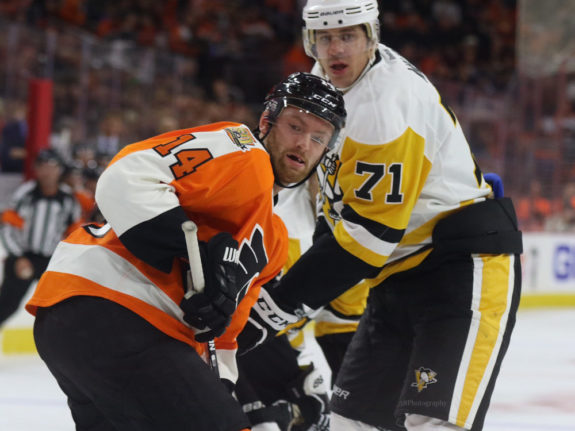 Couturier's story gets even better, as he stood on his last leg (literally) during the playoffs and nearly single-handedly carried the Flyers through their series against the Pittsburgh Penguins. He finished with five goals and four assists for a total of nine points through five games played. His performance in the final game of the series where he was playing injured was truly heroic, as he still managed to post five points in the game.
If all of the youngsters on this team can take anything out of this season, they should look at the heart that Couturier displayed throughout the season and in the playoffs.
Patrick Putting It All Together
It's easy to look at Patrick's numbers from this season and write it off as a mediocre rookie season. However, anyone that is a fan and watched Patrick closely all season could see that he is a star in the making.
Watching Patrick's compete level in the corners and in front of the net is truly amazing. He is still a kid (19 years old) and he is fearless going in against men that are well over six feet tall. He battles for position and never takes a shift off.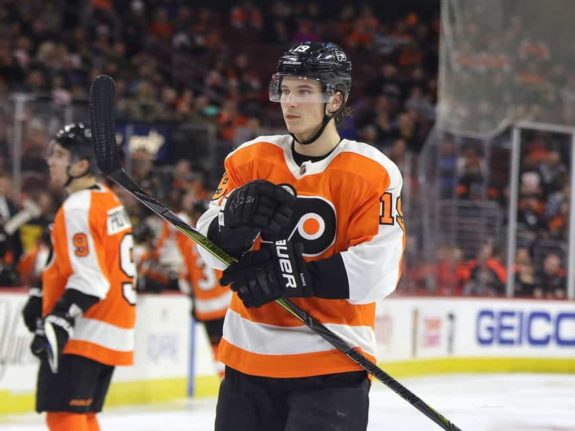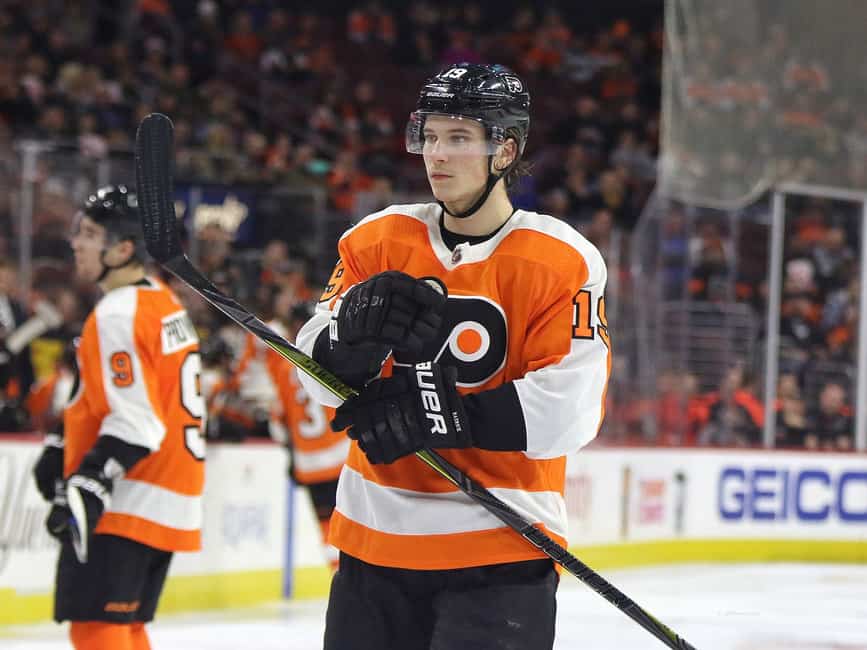 In this year's playoffs, his natural speed was on full display. On multiple occasions, he picked the puck up in his own zone and weaved through the opposing players to create chances for him and his linemates. With young players, the most important thing is that they are generating chances – the scoring will follow.
Reserves Are on the Way
The Flyers are known for having one of the strongest prospect pools in the league. They have two of their top prospects, Matthew Strome (Hamilton Bulldogs) and Morgan Frost (Sault Ste. Marie Greyhounds), facing off in the Ontario Hockey League (OHL) conference finals, and they have top goaltending prospect Carter Hart coming off his third straight Western Hockey League (WHL) top goaltender award. There is lots of promise in the system.
When you dig even deeper, they have additional players seasoning in the American Hockey League (AHL) that may be ready to make the jump next season. Former first-round pick Samuel Morin has been champing at the bit to get a chance in the NHL. Former free-agent signing Philippe Myers should also get a shot to crack the roster next season.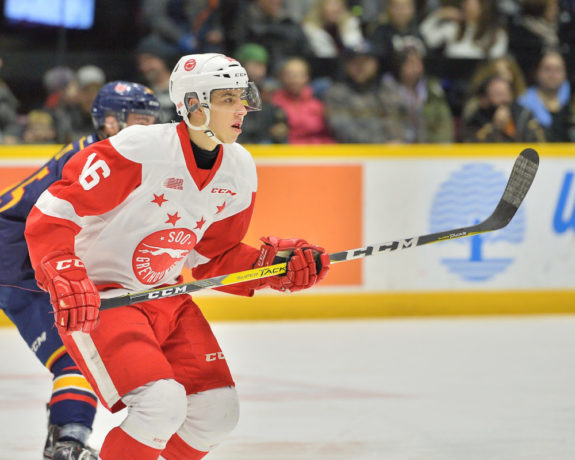 Additionally, they have an opportunity to add two more potentially NHL-ready players in the upcoming draft. They hold selections 14 and 19 and may even look at packaging the picks for a higher draft pick. With the promise the team showed this season added to the players that are on their way, the Flyers are going to be a force to be reckoned with in the coming seasons.
Salary Cap Dollars
For the first time since being hired by the Flyers, general manager Ron Hextall finally has some maneuverability in terms of the salary cap for the offseason. With unrestricted free agents (UFAs) such as Matt Read, Valtteri Filppula, and Brandon Manning coming off the books, Hextall has some options.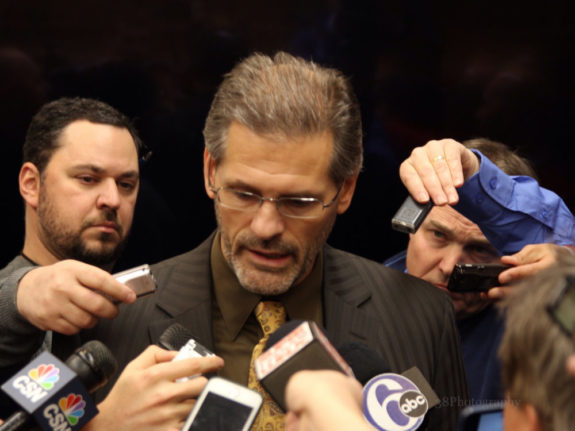 While he won't go out and break the bank because of contracts such as Travis Konecny and Ivan Provorov expiring after next season, he will definitely be active this offseason. There are some interesting free agents on the market that could potentially be options. They include James Neal, John Tavares, and John Carlson.
Look for Hextall to make a statement this offseason, whether that is with a big free agent signing or with smaller but effective signings. There is excitement brewing on Broad Street and it is well deserved as Flyers fans have been patiently awaiting a Stanley Cup win.
A writer covering the Philadelphia Flyers and NHL Prospects. Kurtis is also a Guelph Storm season ticket holder. Feel free to contact Kurtis at @kurtiswells92, or by email at kurtiswells@rogers.com.