The Philadelphia Flyers have put themselves into a dangerous position with their recent play. Holding a 13-9-3 record, they're now on the outside looking in, in the MassMutual East Division.
Going into the 2020-21 season, the Flyers making the playoffs seemed like a foregone conclusion. Now they stand fifth in their division, behind the Boston Bruins, Pittsburgh Penguins, Washington Capitals, and New York Islanders. They have a tough road ahead of them moving forward, and if they hope to make it to the postseason, there are some serious concerns that will have to be addressed.
Coming off of a four-game homestand, where the Flyers lost three games to the Capitals and barely managed to eke out a shootout win against the last-place Buffalo Sabres, one of the biggest issues for the team has been a defence that has continuously served up chances to their opposition on a silver platter. Half-way through March, the team has lost five of seven games this month, with only one regulation win over that span.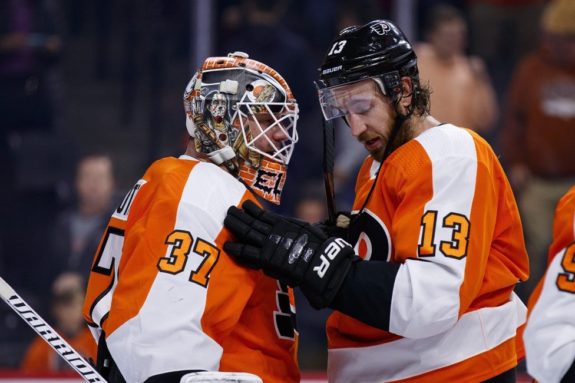 The Flyers' offence has been clicking, outshooting their opponents in all but one March game, but the defenders have been performing far worse than expected. Despite having outshot their opposition, the Flyers have been getting out-chanced this month, allowing 51 high-danger scoring opportunities at 5v5, compared to the 48 high-danger scoring chances that they've managed to generate. The Flyers might have been able to get away with this if their goaltending was top-notch, but starter Carter Hart has been struggling to find his footing, and Brian Elliott is beginning to show signs of wear with the heavy workload that he has been handed. Between struggling defenders and underperforming netminders, the team's offence simply hasn't been able to score enough to keep up with the chances they've allowed, despite their best efforts.
Hart is still the future of this franchise and will undoubtedly bounce back, and Elliott has delivered better results than expected this season. With all things considered, the Flyers' goaltending situation is unlikely to see any significant change this year. What is far more likely to happen is a shakeup on the blue line.
Per The Athletic's Pierre LeBrun, the Flyers tried very hard to acquire a top-four defenceman in the off-season but were unable to find the right fit (from 'LeBrun: 4 potential trade destinations for Mattias Ekholm', The Athletic – 20/02/21). Now, in the lead-up to this year's trade deadline, the governor and chairman of the Flyers, Dave Scott, has gone on the record to say that the team will be 'opportunistic' in the trade market (from 'Dave Scott says Flyers will be 'opportunistic' in trade market and won't hold back', The Philadelphia Inquirer – 13/03/21). It seems very likely that they will upgrade their defence before the April 12 deadline.
The Flyers Have Struggled to Fill the Hole Left by Niskanen
There was a lot of excitement around this Flyers' squad going into the 2020-21 season. They were set to build on a fantastic previous campaign, and despite a poor showing in the playoffs, they seemed to be trending upwards. So when Matt Niskanen retired prior to the opening of free agency, not many realized just how big of an impact his absence would have on the team.
Niskanen did a lot for the Flyers, strengthening the team in all situations, with sound decision-making and solid puck movement. Playing the second-most minutes at even strength and on the penalty kill last season while holding a significant role on the power play, his contributions to the team simply cannot be understated. With him on the ice in 2019-20, the Flyers were at their best, generating more dangerous scoring opportunities and increasing their expected goals by five percent.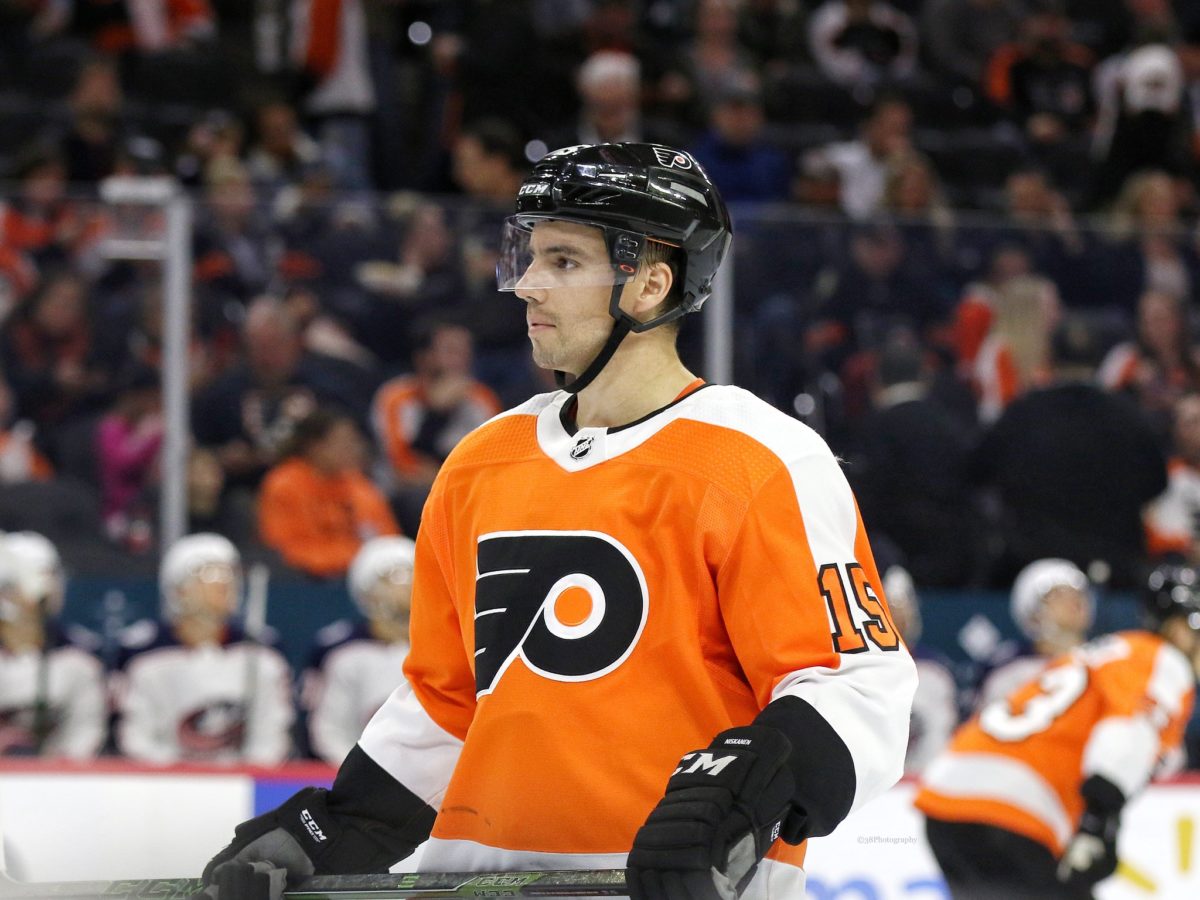 Put into a difficult position headed into free agency, with the task of replacing Niskanen, the Flyers handed Justin Braun a two-year extension and signed the offensively gifted Erik Gustafsson to a one-year deal. General manager Chuck Fletcher hoped that these two players, coupled with the progression of a young defensive corps, would be enough to replace what Niskanen brought to the table. Unfortunately, that hasn't been the case.
While losing a top-pairing defenceman is always a significant blow to take, the Flyers' poor defending can't be blamed solely on the loss of one player. On the whole, the team's defence has taken a step back, with key players such as Ivan Provorov and Philippe Myers showing regression. This poor play has led to multiple healthy scratches for the aforementioned Myers, a serious cause for concern because of the team's lack of defensive depth. Doubly so after losing Mark Friedman to the Penguins via waivers.
The Flyers Have Plenty of Options
The Flyers desperately need to fill the hole left by Niskanen, and with teams starting to drop out of the playoff race, it seems like there will be plenty of options on the market to do so. Teams like the Columbus Blue Jackets, Dallas Stars, and Nashville Predators have a wealth of talent, but their chances of making the postseason are getting slimmer and slimmer. Because of this, they may decide to sell off some of their assets and shift their sights to the future. Much to the benefit of teams, like the Flyers, who will be looking to buy in preparation for playoff runs of their own.
While there are plenty of options available, the Flyers' search for a top-four defenceman is complicated by the impending expansion draft, which will take place in late July. They'll likely go the route of protecting seven forwards, three defensemen, and one goalie in order to protect Provorov, Myers, and Travis Sanheim, alongside their strong forward core. This means that the defender they bring in will have to be exposed to Seattle unless they're on an expiring contract.
Mattias Ekholm
The most talked-about trade-candidate in Flyerland over the past couple of months, Mattias Ekholm will likely find himself in a new home come deadline day. The Predators defender would bring a lot to the table for the Flyers. He's an extremely versatile player; solid at both ends of the ice and able to hold his own on both the power play and on the penalty kill, he's an excellent skater, and he'd provide the team with a steady presence on the blue line reminiscent of the retired Niskanen. To top things off, he's big and plays a physical game, meaning that he'd quickly become a fan favourite in Philly. One thing to note is that Ekholm shoots left and plays on the left side. With Provorov and Sanheim already on the left, the Flyers may decide to seek out a right-shot defender to play with Provorov on the top-pair instead.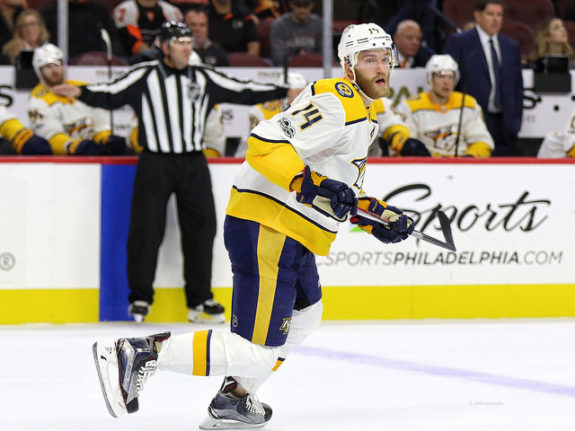 There has been some buzz around the Flyers' and Preds in regards to an Ekholm trade, and where there's smoke, there seems to be fire. According to Flyers' writer Anthony SanFillippo, the two teams have engaged in preliminary trade talks that would bring Ekholm, along with forward Viktor Arvidsson, to the Flyers, with Shayne Gostisbehere, Gustafsson, and multiple high draft-picks going back the other way (from 'Carter's Struggles, Trade Rumors, NHL/ESPN Deal', Snow the Goalie: A Flyers Podcast – 11/03/21). It should also be noted that the Predators have been avidly scouting the Flyers' AHL affiliate, Lehigh Valley Phantoms, so there is potential for a prospect like Yegor Zamula or Wade Allison to be involved.
Arvidsson is an interesting name to throw into the mix. While he's in the midst of a down year, he's only one year removed from three straight seasons of hovering around the 30 goal mark. At 27 years old, with three more years on his contract at a reasonable $4.25 million, he would be a great fit for the Flyers moving forward.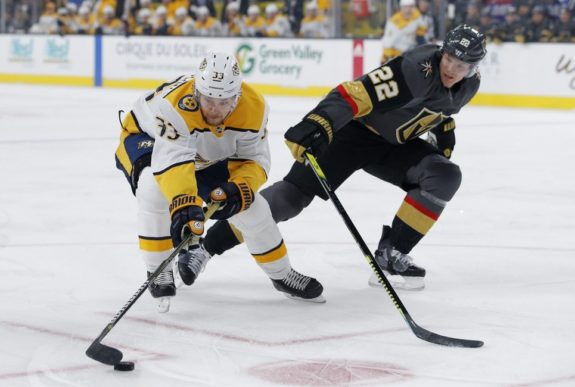 While on the surface, a deal between the Predators and Flyers centring around Ekholm and Arvidsson sounds like a match made in heaven, there is one significant drawback. With both of their contracts running past this season, they'll need to factor into the Flyers' expansion draft plans. If he does acquire them, Fletcher will be left with a very difficult decision; of whether he should protect the two of them and expose players like Myers and Laughton to Seattle, if he should expose them, and risk losing one of them soon-after bringing them in, or if he should make a side deal with Seattle and send assets their way to prevent their new acquisitions from being poached.
Alex Goligoski
Another player that the Flyers have been linked to is the Arizona Coyotes', Alex Goligoski. The Athletic's LeBrun believes him to be on the list of potential trade targets for the Flyers (from 'LeBrun: Trade fits these 6 contenders should explore ahead of NHL deadline', The Athletic – 12/03/21). The Yotes' blueliner is a proven minute muncher, averaging over 20 minutes per game in each of his last 11 seasons. While he's chipped in offensively in the past, he's now 35 and has only managed two points in 28 games this season. His defensive game is still in-line with previous years, though, and his team has seen better results with him on the ice than without him.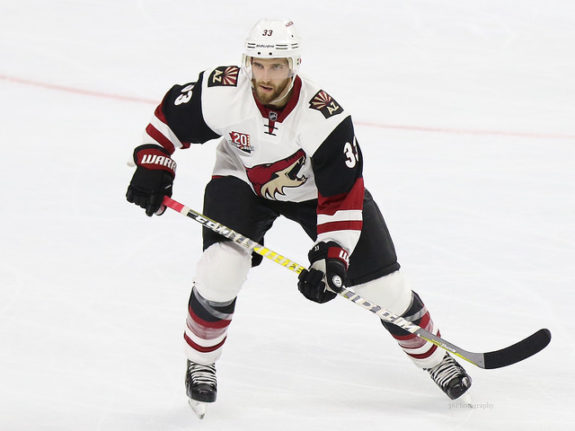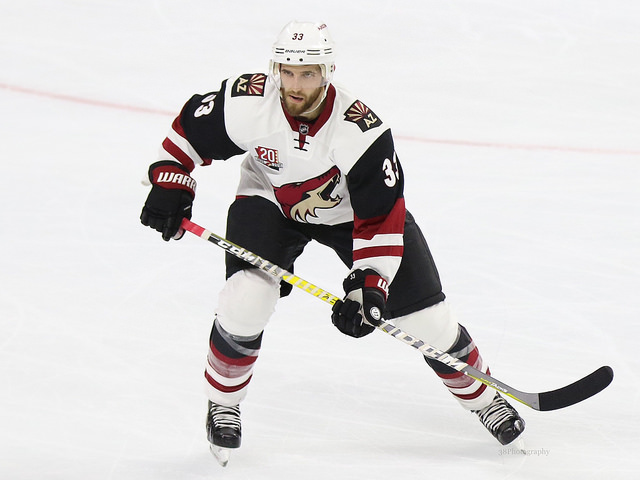 While Coyotes' assets don't look very appealing right now, the Flyers could do much worse than Goligoski. He'd be a low-risk acquisition on an expiring contract, so Fletcher wouldn't have to worry about fitting him into his expansion draft plans. He likely wouldn't be a top-pair player if acquired and would be more of a depth pickup that would provide the Flyers with stability and veteran experience. He, like Ekholm, is a lefty, which may not be all too appealing to the Flyers, although he does have experience playing on the right side.
Another potential match for the Flyers from the Coyotes could be Jason Demers. According to Elliotte Friedman, the two teams had discussions around the defender in October. He, like Goligoski, won't be one to count on for offensive contributions, as he also only has two points this season and is having an overall down year. Demers is a veteran stay-at-home defenceman who shoots right (right-shooting defencemen are something that the Flyers are lacking). He and current Flyer Braun played together in San Jose for five seasons, so there is a connection there as well.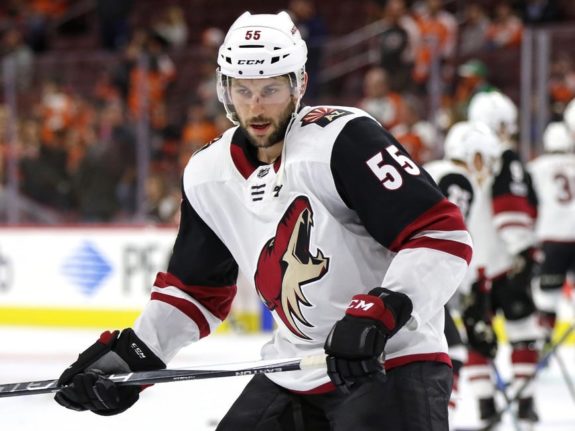 Neither Goligoski nor Demers should cost the Flyers much in a trade, but with their cap-hits coming in at $5.475 million and $3.937 million, respectively, they may need to throw in an extra trade-chip to convince the Coyotes to either take a contract back or retain salary.
Brandon Montour
Saying that the situation is dire in Buffalo right now is an understatement. The Sabres are dead last in the NHL and are in the midst of a 10-game losing streak. On track to miss the playoffs for the tenth season in a row, it seems like any Sabre could be traded before the deadline. One particularly interesting candidate is Brandon Montour.
It has only been two years since he was traded to the Sabres for a first-round pick and prospect, Brandon Guhle. At the time, Montour was regarded as one of the best up-and-coming young defenders in the league. His stock has somewhat fallen since then, but he is still only 26 years old and a very talented player. The 2020-21 season hasn't been his best, but a change of scenery could be exactly what he needs.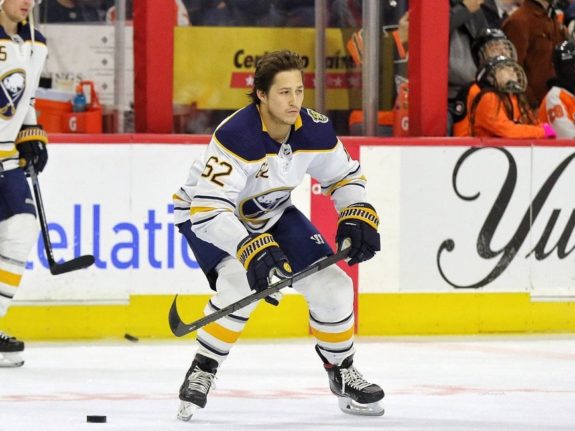 Montour isn't known for being defensively sound, but he's a strong skater and a skilled puck-mover with plenty of upside. He shoots right, and if paired with someone like Provorov who could play to his strengths and cover for his shortcomings, he might be able to truly excel. He also comes with the pro of being on an expiring contract.
While Montour has plenty of offensive talent, the Flyers already have defencemen with similar skillsets in Gostisbehere and Gustafsson. It might not be worth their while to bring in Montour unless they feel that they can work on improving his defensive play and are willing to commit to him as more than just a rental.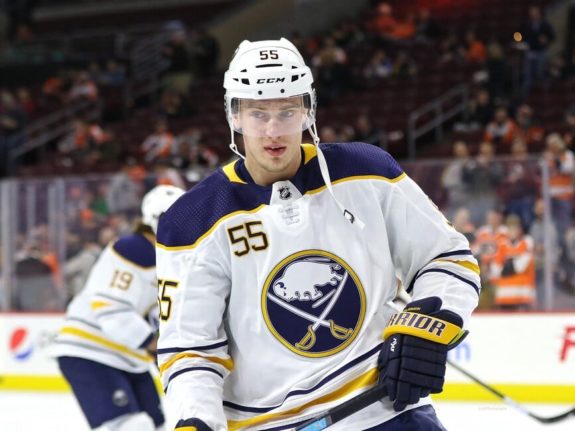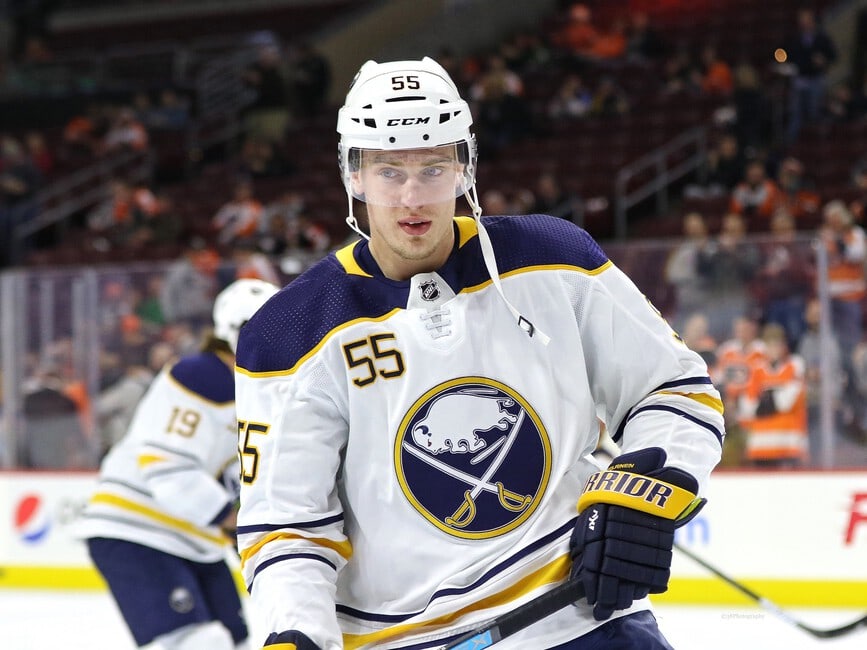 Another Sabres defender that the Flyers might consider is Rasmus Ristolainen. Trade rumours involving the 6-foot-4 defender are nothing new, and with the position the Sabres are in, it could finally be time for them to pull the trigger. The Flyers may have wanted to draft Ristolainen back in 2013, but is he a fit for the team now? Probably not.
While he is a big, physical, right-shot defenseman, he simply hasn't been able to put it all together at the NHL level. His analytics have been poor, and he's been a controversial player since entering the league. To top things off, he has another year left on his contract at $5.4M, which would make him the defender with the second-highest cap-hit on the Flyers if acquired. While a change of scenery could revitalize his career, the Flyers shouldn't be the team to take the risk.
John Klingberg
The Dallas Stars are in a very interesting position. Just months ago, they were playing in the Stanley Cup Final and had a legitimate chance of winning the Cup. Today they sit sixth in the Discover Central Division with a 9-9-6 record. They do have games in hand on the teams ahead of them, but they're in a hole that will be very difficult to climb out of. This certainly isn't the position they hoped they'd be in at this point in the season.
Making matters worse, they're right up against the salary cap and will need to extend both Miro Heiskanen and Joel Kiviranta, among others, at the season's end. Heiskanen deserves a monster contract, which will make the cap situation difficult to navigate. Trading John Klingberg is one way that the Stars can give themselves some wiggle room. Klingberg carries a cap hit of $4.25M and is signed for another year after this one. He is also due for a significant raise, and if the Stars intend to keep him, they'll need to do some serious maneuvering.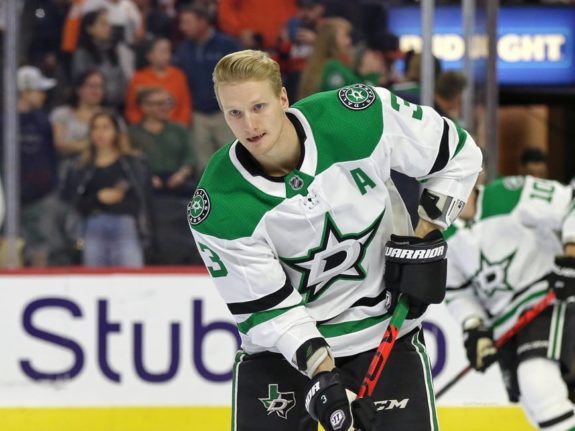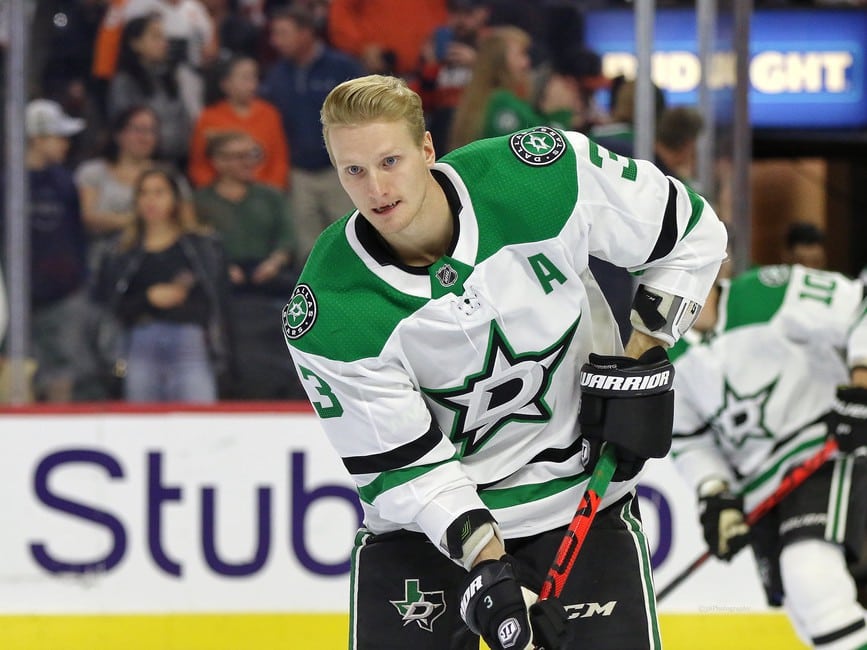 Klingberg would be a perfect fit for the Flyers and could instantly be the best defenceman on the team. He's proven himself to be one of the top blueliners in the NHL in terms of offensive involvement and in driving play, and over the past few years, he's steadily improved his defensive game. He would do wonders for the Flyers' floundering power play and would slot in marvellously next to Provorov on the top pairing.
Defenders of Klingberg's calibre are seldom traded, and the package that would need to go the Stars way would definitely be a head-turner. What the Rangers put together for Jacob Trouba could be a starting point. The Athletic's Scott Burnside speculated that a deal between the Flyers and Stars centred around Klingberg could see a first and second-round pick, plus a top forward prospect go Dallas' way (from 'Burnside: 6 NHL trade deadline deals I want to see happen', The Athletic – 15/03/21). A player like Morgan Frost or Tyson Foerster might pique the Stars' interest.
Additionally, Klingberg would be more than a rental for the Flyers. If he were acquired, the team would need to sacrifice more assets to Seattle to prevent them from swooping in to select Sanheim or Myers, as there won't be room to protect both of them with Provorov and Klingberg taking up spots of their own.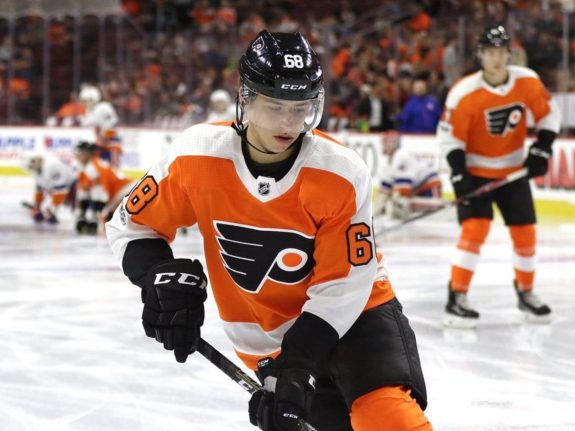 The price the Flyers would need to pay to bring in Klingberg, coupled with uncertainty due to the expansion draft, means that the timing may not be right for the Flyers to take a serious run at acquiring him. And despite the cap crunch, I expect that the Stars will try to explore every avenue they can to make things work without having to trade a defender of his skill-level.
Other Options
Even if the Flyers are unable to land one of the players mentioned above, there are always other options. David Savard of the Blue Jackets sits second on TSN's Trade Bait list for March. He plays on the right side and would be a steady presence, able to move up and down in the lineup to play where needed in the team's top six.
Detroit Red Wings' defender Marc Staal also appears on the Trade Bait list and could prove to be a useful depth option in a pinch. He carries a cap hit of $5.7M, so a significant portion of his salary would need to be retained by the Wings. His full no-move clause could be an issue, although he may be open to move to a contender, which the Flyers can still shape up to be.
Waivers are another option for shoring up the blueline. The Hurricanes recently placed a quality player, in Jake Gardiner, on waivers for the purpose of placing him on their taxi squad. While the Flyers didn't put in a claim for him, in a strange season like this one, there may be another player who has fallen out of favour with their team that catches Fletcher's eye.
If all else fails, maybe Fletcher can convince Niskanen to come out of retirement…. he says the door is still open!
As the trade deadline rapidly approaches, expect the Flyers to do something to shore up their blueline. They'll be looking to jump-start their struggling defenders and attempting to fill the hole that Niskanen left upon retirement.
---
---