---
It's that time of year again where fantasy hockey owners start biting their nails in preparation for their upcoming drafts. Some of you are starting from scratch and will have to draft some of the best players in the league (and might later regret those picks). Others – those who are in keeper leagues – will have to look for those depth players.
And while those diamonds in the rough can be hard to find especially with the growth of some of the young players in the league, this big list of 300 fantasy ranked forwards will hopefully help some of the fantasy owners out there settle back with a little more confidence.
Now, before we go any further, keep in mind these are simple projections. While some league take in what's called 'banger stats' including hits and blocked shots, this list takes a more generic look at the top 300 forwards. Some of them are young and some may be out of place according to your projections heading into the season. But these are personal rankings and might not line up with the way you're thinking for your fantasy club.
I am, however, interested in your sleeper picks and any of your feedback. If you have any fantasy topics or questions moving forward, please don't hesitate to find me on Twitter at @AndrewGForbes or email me at andrew@thehockeywriters.com.
Without further ado, here's a look at the top 300 fantasy forwards heading into 2016-17.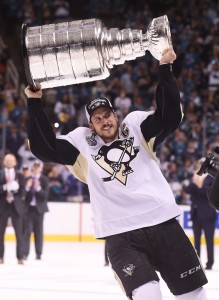 Top 10
1) Sidney Crosby, Pittsburgh Penguins
2) Patrick Kane, Chicago Blackhawks
3) Jamie Benn, Dallas Stars
4) Vladimir Tarasenko, St. Louis Blues
5) Alex Ovechkin, Washington Capitals
6) Connor McDavid, Edmonton Oilers
7) Tyler Seguin, Dallas Stars
8) John Tavares, New York Islanders
9) Evgeny Kuznetsov, Washington Capitals
10) Artemi Panarin, Chicago Blackhawks
11 to 50
11) Joe Pavelski, San Jose Sharks
12) Evgeni Malkin, Pittsburgh Penguins
13) Steven Stamkos, Tampa Bay Lightning
14) Johnny Gaudreau, Calgary Flames
15) Nikita Kucherov, Tampa Bay Lightning
16) Claude Giroux, Philadelphia Flyers
17) Anze Kopitar, Los Angeles Kings
18) Nicklas Backstrom, Washington Capitals
19) Blake Wheeler, Winnipeg Jets
*20) Phil Kessel, Pittsburgh Penguins (recovering from a hand injury)
21) Filip Forsberg, Nashville Predators
22) Jack Eichel, Buffalo Sabres
23) Corey Perry, Anaheim Ducks
24) James Neal, Nashville Predators
25) Joe Thornton, San Jose Sharks
26) Patrice Bergeron, Boston Bruins
27) Taylor Hall, New Jersey Devils
28) Wayne Simmonds, Philadelphia Flyers
29) Max Pacioretty, Montreal Canadiens
*30) Sean Monahan, Calgary Flames (day-to-day with a back injury)
31) Alexander Radulov, Montreal Canadiens
32) Logan Couture, San Jose Sharks
33) Brad Marchand, Boston Bruins
34) Aleksander Barkov, Florida Panthers
35) Mark Scheifele, Winnipeg Jets
36) Nathan MacKinnon, Colorado Avalanche
37) Ryan Johansen, Nashville Predators
38) Zach Parise, Minnesota Wild
39) Ryan Getzlaf, Anaheim Ducks
40) Jonathan Toews, Chicago Blackhawks
41) Matt Duchene, Colorado Avalanche
42) Ryan O'Reilly, Buffalo Sabres
43) Brandon Saad, Columbus Blue Jackets
44) Kyle Okposo, Buffalo Sabres
*45) Alexander Steen, St. Louis Blues (recovering from shoulder injury)
46) Ondrej Palat, Tampa Bay Lightning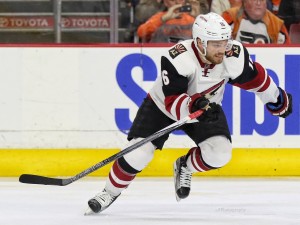 47) Jeff Carter, Los Angeles Kings
48) Max Domi, Arizona Coyotes
49) Daniel Sedin, Vancouver Canucks
50) Jakub Voracek, Philadelphia Flyers
51 to 100
51) Henrik Sedin, Vancouver Canucks
52) Gabriel Landeskog, Colorado Avalanche
53) Brayden Schenn, Philadelphia Flyers
*54) Mark Stone, Ottawa Senators (recovering from a concussion)
55) T.J. Oshie, Washington Capitals
56) Alex Galchenyuk, Montreal Canadiens
57) David Krejci, Boston Bruins
58) Tyler Toffoli, Los Angeles Kings
59) Milan Lucic, Edmonton Oilers
60) Andrew Ladd, New York Islanders
61) Jason Spezza, Dallas Stars
62) Jordan Eberle, Edmonton Oilers
63) Mike Hoffman, Ottawa Senators
64) Jonathan Huberdeau, Florida Panthers
65) Boone Jenner, Columbus Blue Jackets
66) Mats Zuccarello, New York Rangers
67) Chris Kreider, New York Rangers
68) Dylan Larkin, Detroit Red Wings
69) Bobby Ryan, Ottawa Senators
70) Auston Matthews, Toronto Maple Leafs (Rookie)
71) Jaden Schwartz, St. Louis Blues
72) Joonas Donskoi, San Jose Sharks
73) Robby Fabbri, St. Louis Blues
74) Tomas Hertl, San Jose Sharks
75) Loui Eriksson, Vancouver Canucks
76) Jonathan Drouin, Tampa Bay Lightning
77) Vincent Trocheck, Florida Panthers
78) Patrik Laine, Winnipeg Jets (Rookie)
79) Kyle Palmieri, New Jersey Devils
80) Jussi Jokinen, Florida Panthers
81) James van Riemsdyk, Toronto Maple Leafs
82) Kyle Turris, Ottawa Senators
83) Evander Kane, Buffalo Sabres
84) Gustav Nyquist, Detroit Red Wings
85) Adam Henrique, New Jersey Devils
86) Derick Brassard, Ottawa Senators
87) Marian Hossa, Chicago Blackhawks
88) Mike Cammalleri, New Jersey Devils
89) Jeff Skinner, Carolina Hurricanes
90) Nikolaj Ehlers, Winnipeg Jets
91) Patrick Sharp, Dallas Stars
92) Patric Hornqvist, Pittsburgh Penguins
93) Bryan Little, Winnipeg Jets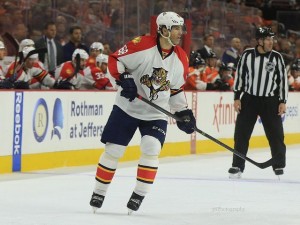 94) Jaromir Jagr, Florida Panthers
95) Tyler Johnson, Tampa Bay Lightning
96) Patrick Marleau, San Jose Sharks
97) Tomas Tatar, Detroit Red Wings
98) Derek Stepan, New York Rangers
99) Cam Atkinson, Columbus Blue Jackets
100) Mikkel Boedker, San Jose Sharks
101 to 150
101) Paul Stastny, St. Louis Blues
102) Henrik Zetterberg, Detroit Red Wings
103) Rick Nash, New York Rangers
104) Anthony Duclair, Arizona Coyotes
105) Alex Killorn, Tampa Bay Lightning
106) David Backes, Boston Bruins
107) Brendan Gallagher, Montreal Canadiens
108) Carl Hagelin, Pittsburgh Penguins
109) Tyler Ennis, Buffalo Sabres
110) Mika Zibanejad, New York Rangers
111) Mikko Koivu, Minnesota Wild
112) Mikael Granlund, Minnesota Wild
*113) Rickard Rakell, Anaheim Ducks (recovering from abdominal surgery)
114) Andre Burakovsky, Washington Capitals
115) Carl Soderberg, Colorado Avalanche
116) Kevin Hayes, New York Rangers
117) Leon Draisaitl, Edmonton Oilers
118) Sam Reinhart, Buffalo Sabres
119) Jori Lehtera, St. Louis Blues
120) Frans Nielsen, Detroit Red Wings
121) Eric Staal, Minnesota Wild
122) Jakob Silfverberg, Anaheim Ducks
123) David Pastrnak, Boston Bruins
*124) Marian Gaborik, Los Angeles Kings (out to start the season with a knee injury)
125) Ryan Spooner, Boston Bruins
126) Chris Kunitz, Pittsburgh Penguins
127) Ryan Nugent-Hopkins, Edmonton Oilers
*128) Ales Hemsky, Dallas Stars (day-to-day with a groin injury)
129) Justin Williams, Washington Capitals
130) Pierre-Alexandre Parenteau, New York Islanders
131) Jarome Iginla, Colorado Avalanche
132) Craig Smith, Nashville Predators
133) Justin Abdelkader, Detroit Red Wings
134) Nick Bjugstad, Florida Panthers
135) Victor Rask, Carolina Hurricanes
136) Nazem Kadri, Toronto Maple Leafs
137) Travis Zajac, New Jersey Devils
138) Tomas Plekanec, Montreal Canadiens
139) Marcus Johansson, Washington Capitals
140) Nick Foligno, Columbus Blue Jackets
141) Joel Ward, San Jose Sharks
142) Mike Ribeiro, Nashville Predators
143) Charlie Coyle, Minnesota Wild
144) Mathieu Perreault, Winnipeg Jets
145) Alex Tanguay, Unrestricted Free Agent
146) Jiri Hudler, Dallas Stars
147) Leo Komarov, Toronto Maple Leafs
148) Andrew Shaw, Montreal Canadiens
149) Brandon Dubinsky, Columbus Blue Jackets
*150) Ryan Callahan, Tampa Bay Lightning (out until mid-November)
151 to 200
151) Ryan Kesler, Anaheim Ducks
152) Mikael Backlund, Calgary Flames
153) Antoine Roussel, Dallas Stars
154) Sam Bennett, Calgary Flames
155) Shane Doan, Arizona Coyotes
156) Radim Vrbata, Arizona Coyotes
157) Thomas Vanek, Detroit Red Wings
158) David Perron, St. Louis Blues
159) Teuvo Teravainen, Carolina Hurricanes
160) Jesse Puljujarvi, Edmonton Oilers (Rookie)
161) Elias Lindholm, Carolina Hurricanes
162) Tyler Bozak, Toronto Maple Leafs
163) Anders Lee, New York Islanders
164) Nino Niederreiter, Minnesota Wild
165) Vladislav Namestnikov, Tampa Bay Lightning
166) Martin Hanzal, Arizona Coyotes
167) Teddy Purcell, Los Angeles Kings
168) Jordan Staal, Carolina Hurricanes
169) J.T. Miller, New York Rangers
170) Brock Nelson, New York Islanders
171) Sean Couturier, Philadelphia Flyers
172) Jean-Gabriel Pageau, Ottawa Senators
173) Andrew Cogliano, Anaheim Ducks
174) Ryan Strome, New York Islanders
175) Josh Bailey, New York Islanders
176) Valtteri Filppula, Tampa Bay Lightning
*177) Cody Eakin, Dallas Stars (recovering from a knee injury)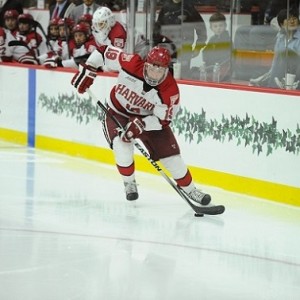 178) Artem Anisimov, Chicago Blackhawks
179) Troy Brouwer, Calgary Flames
180) Benoit Pouliot, Edmonton Oilers
181) Reilly Smith, Florida Panthers
182) Nail Yakupov, Edmonton Oilers
183) Tanner Pearson, Los Angeles Kings
184) Jannik Hansen, Vancouver Canucks
185) Michael Raffl, Philadelphia Flyers
186) Tobias Rieder, Arizona Coyotes
187) Jimmy Vesey, New York Rangers
188) Bo Horvat, Vancouver Canucks
189) Jamie McGinn, Arizona Coyotes
190) Viktor Arvidsson, Nashville Predators
191) Nick Bonino, Pittsburgh Penguins
192) Matt Beleskey, Boston Bruins
193) Lee Stempniak, Carolina Hurricanes
194) Mike Fisher, Nashville Predaotrs
195) Jason Pominville, Minnesota Wild
196) Zack Smith, Ottawa Senators
197) J.T. Brown, Tampa Bay Lightning
198) Mattias Janmark, Dallas Stars
199) Jason Chimera, New York Islanders
200) Antoine Vermette, Anaheim Ducks.
201 to 250
201) Erik Haula, Minnesota Wild
202) Blake Comeau, Colorado Avalanche
203) Alexandre Burrows, Vancouver Canucks
204) Joe Colborne, Calgary Flames
205) Brad Richardson, Arizona Coyotes
206) Mikhail Grigorenko, Colorado Avalanche
207) Calle Jarnkrok, Nashville Predators
208) Oscar Lindberg, New York Rangers
209) Matt Read, Philadelphia Flyers
210) Alexander Wennberg, Columbus Blue Jackets
211) Lars Eller, Washington Capitals
212) Darren Helm, Detroit Red Wings
213) Jimmy Hayes, Boston Bruins
214) Jason Zucker, Minnesota Wild
215) Jesper Fast, New York Rangers
216) Dustin Brown, Los Angeles Kings
217) Matt Cullen, Pittsburgh Penguins
218) Patrick Maroon, Edmonton Oilers
219) Marcus Foligno, Buffalo Sabres
220) Michael Frolik, Calgary Flames
221) David Desharnais, Montreal Canadiens
222) Colton Sceviour, Florida Panthers
223) Casey Cizikas, New York Islanders
224) Colin Wilson, Nashville Predators
225) Riley Sheahan, Detroit Red Wings
226) Devante Smith-Pelly, New Jersey Devils
227) John Mitchell, Colorado Avalanche
228) Zemgus Girgensons, Buffalo Sabres
229) Brian Gionta, Buffalo Sabres
230) Brian Boyle, Tampa Bay Lightning
231) Andrej Nestrasil, Carolina Hurricanes
232) Melker Karlsson, San Jose Sharks
233) Dmitrij Jaskin, St. Louis Blues
234) Chris Tierny, San Jose Sharks
235) Patrik Berglund, St. Louis Blues
236) Teemu Pulkkinen, Detroit Red Wings
237) William Nylander, Toronto Maple Leafs
238) Tom Wilson, Washington Capitals
239) Milan Michalek, Toronto Maple Leafs
240) Tommy Wingels, San Jose Sharks
241) Matt Stajan, Calgary Flames
**242) Kris Versteeg, Edmonton Oilers (on a PTO with Oilers)
243) Brandon Pirri, New York Rangers
244) Matt Moulson, Buffalo Sabres
245) Nikolay Kulemin, New York Islanders
246) Scott Hartnell, Columbus Blue Jackets
247) Dylan Strome, Arizona Coyotes (Rookie)
248) Kyle Connor, Winnipeg Jets (Rookie)
249) Matt Calvert, Columbus Blue Jackets
250) Jordan Martinook, Arizona Coyotes
251 to 300
251) Jared McCann, Florida Panthers
252) Curtis Lazar, Ottawa Senators
253) Connor Sheary, Pittsburgh Penguins
254) Luke Glendening, Detroit Red Wings
255) Phillip Di Giuseppe, Carolina Hurricanes
256) Johan Larsson, Buffalo Sabres
257) Jake Virtanen, Vancouver Canucks
258) Trevor Lewis, Los Angeles Kings
259) Matt Nieto, San Jose Sharks
260) Pavel Buchnevich, New York Rangers (Rookie)
261) Vernon Fiddler, New Jersey Devils
262) Brett Connolly, Washington Capitals
263) Daniel Winnik, Washington Capitals
264) Michael Grabner, New York Rangers
265) Drew Stafford, Winnipeg Jets
266) Dale Weise, Philadelphia Flyers
267) Matt Martin, Toronto Maple Leafs
268) Cal Clutterbuck, New York Islanders
269) Mark Letestu, Edmonton Oilers
270) Paul Byron, Montreal Canadiens
271) Scott Laughton, Philadelphia Flyers
272) Sven Baertschi, Vancouver Canucks
273) Pierre-Edouard Bellemare, Philadelphia Flyers
274) Derek MacKenzie, Florida Panthers
275) Riley Nash, Boston Bruins
276) Alex Chiasson, Calgary Flames
277) Chris Stewart, Minnesota Wild
278) Matt Hendricks, Edmonton Oilers
279) Dominic Moore, Boston Bruins
280) Eric Fehr, Pittsburgh Penguins
281) Derek Dorsett, Vancouver Canucks
282) Joffrey Lupul, Toronto Maple Leafs
283) Peter Holland, Toronto Maple Leafs
*284) Radek Faksa, Dallas Stars (day-to-day recovering from a concussion)
285) Cedric Paquette, Tampa Bay Lightning
286) Patrick Eaves, Dallas Stars
287) Andy Andreoff, Los Angeles Kings
288) Tom Kuhnhackl, Pittsburgh Penguins
289) Adam Lowry, Winnipeg Jets
290) Ryan Garbutt, Anaheim Ducks
291) William Karlsson, Columbus Blue Jackets
292) Jacob Josefson, New Jersey Devils
**293) Justin Fontaine, Florida Panthers (on a PTO with Panthers)
294) Chris VandeVelde, Philadelphia Flyers
295) Sven Andrighetto, Montreal Canadiens
296) Nick Ritchie, Anaheim Ducks
297) Brooks Laich, Toronto Maple Leafs
298) Reid Boucher, New Jersey Devils
299) Bryan Rust, Pittsburgh Penguins
300) Joel Armia, Winnipeg Jets
Injured Players to Watch
1) Clarke MacArthur was diagnosed with his second concussion in a calendar year and didn't seem in good shape as he was helped off the ice. If he's able to come back this season, he could be a guy to watch for in 2016-17.
2) Mikhail Grabovski is also still dealing with the repercussions of a concussion sustained last season. He could add depth to any fantasy lineup late in the season.
Young Guns for the Future
1) Iiro Pakarinen, Edmonton Oilers
2) Nic Petan, Winnipeg Jets
3) Barclay Goodrow, San Jose Sharks
4) Marko Dano, Winnipeg Jets
5) Kerby Rychel, Toronto Maple Leafs
6) Nikolay Goldobin, San Jose Sharks
7) Sonny Milano, Columbus Blue Jackets
8) Seth Griffith, Boston Bruins
9) Mikko Rantanen, Colorado Avalanche
10) Mitch Marner, Toronto Maple Leafs
11) Ivan Barbashev, St. Louis Blues
12) Christian Dvorak, Arizona Coyotes
13) Lawson Crouse, Arizona Coyotes
14) Pontus Aberg, Nashville Predators
15) Matthew Tkachuk, Calgary Flames
16) Mikhail Sergachev, Montreal Canadiens
Again, if you'd like to talk fantasy hockey, feel free to share your feedback in the comment section below or find me on Twitter.