Winning may not solve everything, but it sure makes problems seem a whole lot smaller. The Vegas Golden Knights' 5-1-0 start doesn't suddenly ease their cap crunch or help fit all their NHL-ready talent onto the roster at the same time. Still, there is no shortage of clubs that would gladly take the Knights' tight financial picture if it meant the same on-ice results.
It was just weeks ago that Vegas was reportedly looking to move a big salaried veteran like Max Pacioretty, Jonathan Marchessault, or, ideally Marc-Andre Fleury, but struggled to find takers (from "Granger: Why the Golden Knights shouldn't trade Max Pacioretty" – The Athletic – 12/09/20). To get under the $81.5 million cap, general manager Kelly McCrimmon has instead been forced to bounce players back and forth from the taxi squad and even greenlight a highly irregular 13-forward, five-defensemen lineup.
So far, cap concerns have done nothing to keep the Golden Knights out of the win column. With five players logging 20-plus minutes on the blue line, they win. With neither Nic Hague nor Nick Holden able to suit up due to salary and waiver concerns, they win. With Cody Glass being forced out of the lineup simply by virtue of being waiver-exempt, they win.
That's not to say that McCrimmon won't pursue a more permanent solution at some point in the coming months (April 12 is the trade deadline), but the delicate cap gymnastics being done to date seem to be working out just fine. As long as Vegas keeps winning, they maintain a position of power in any trade talks.
Trade Candidates Thriving
As the old saying goes, sometimes the best trades are the ones you don't make. Consider some of the names bandied about in trade rumors in recent months. Pacioretty already has three goals on the year, Marchessault is one of four Golden Knights with five or more points thus far, and Fleury boasts a 3-0-0 record with a sparkling .951 save percentage, goals against average of 1.00, and a shutout.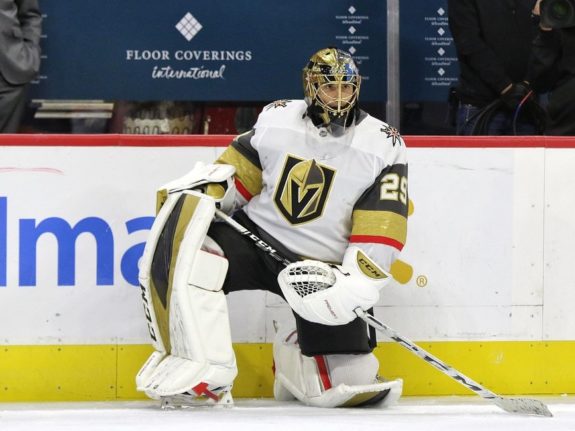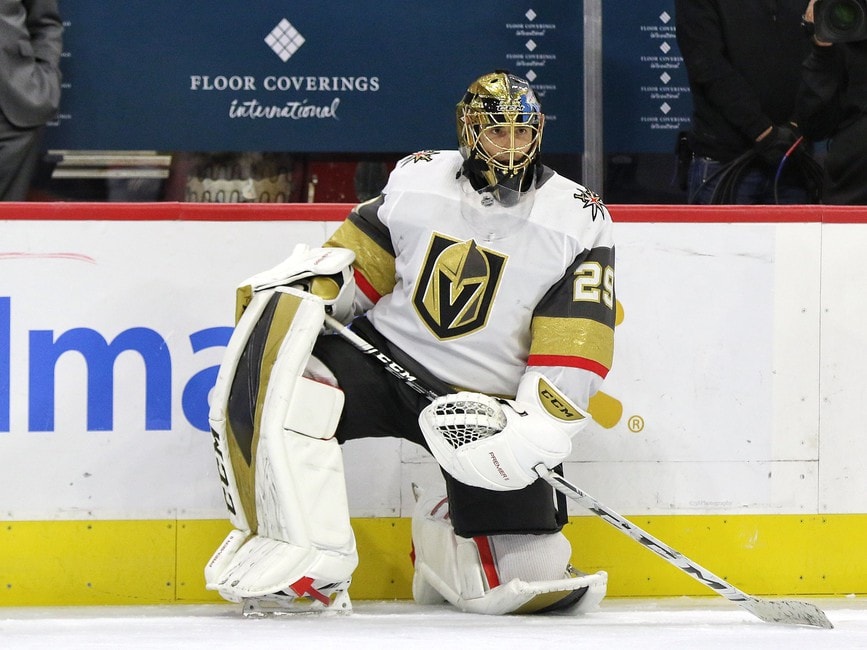 The advantages to this trend are many. If McCrimmon opts to circle back and reconsider a deal involving one of the aforementioned names (or someone else), strong play can only elevate trade value. Conversely, sustaining this level of play offers little incentive to take away from the current roster in the name of financial flexibility. Sure, a cap squeeze could impede the team's ability to add at the trade deadline, but what if they don't have to?
Making It Work
The scary thing about Vegas' start is that they have yet to ice the best lineup they can put forward. The club is just about entirely healthy but have been forced to move players around and stash salary on the taxi squad to remain cap compliant. Those moves have cost Hague and Glass games with the big club and have prevented Holden from even getting into a game thus far.
On the other end of the spectrum, the forced absence of players who would otherwise hold regular roles in Vegas has created opportunities. Zach Whitecloud, a veteran of 17 NHL games prior to this season, has assumed a 20-minute per-night role on the undermanned blue line – and has looked good doing it.
Likewise, Chandler Stephenson has gone from fourth-line center to something of a Swiss Army knife, showcasing the versatility to use his speed all throughout the lineup, including a stint on the top line centering Pacioretty and Mark Stone (from "Chandler Stephenson excels in expanded role with Golden Knights" – Las Vegas Review-Journal – 01/12/21).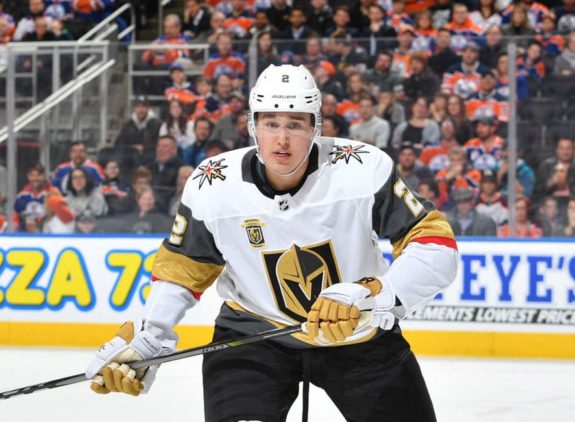 For the questions that linger about how the club proceeds the rest of the way, nothing's urgent. The trade deadline is a little under three months away and, quite frankly, the Golden Knights can reasonably expect to hit cruise control at some point along the way to a playoff spot.
Still, options are never a bad thing, and Vegas has them in spades thanks to the unbeaten start. Stay the course? The guys in the locker room surely believe in what they already have, even in spite of the absences of Glass and Holden. Move a contract? Just about anyone donning a Vegas sweater and earning significant money is playing well at the moment, potentially upping their trade value. Not that the club's front office won't face tough questions down the road, but Vegas is making the cap gymnastics look pretty easy at the moment.
---
---