Buffalo Sabres head coach Ralph Krueger has been called the most interesting man in hockey. He doesn't always give advice on leadership to corporations, or become the director and chairman of an English Premier League soccer team in his downtime — but when he does, it's because he coached an Austrian hockey team to five straight championships, inspiring him to write a book that gained him a seat at the World Economic Forum and gave him the right connections.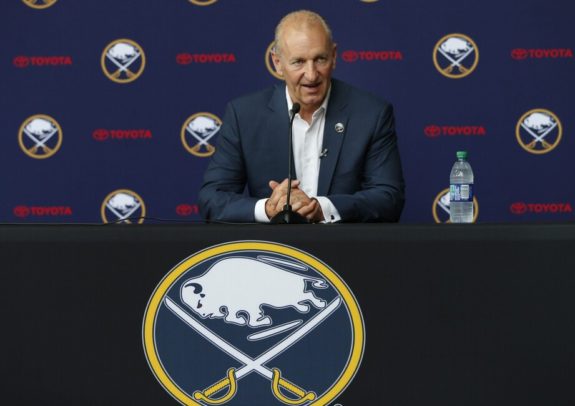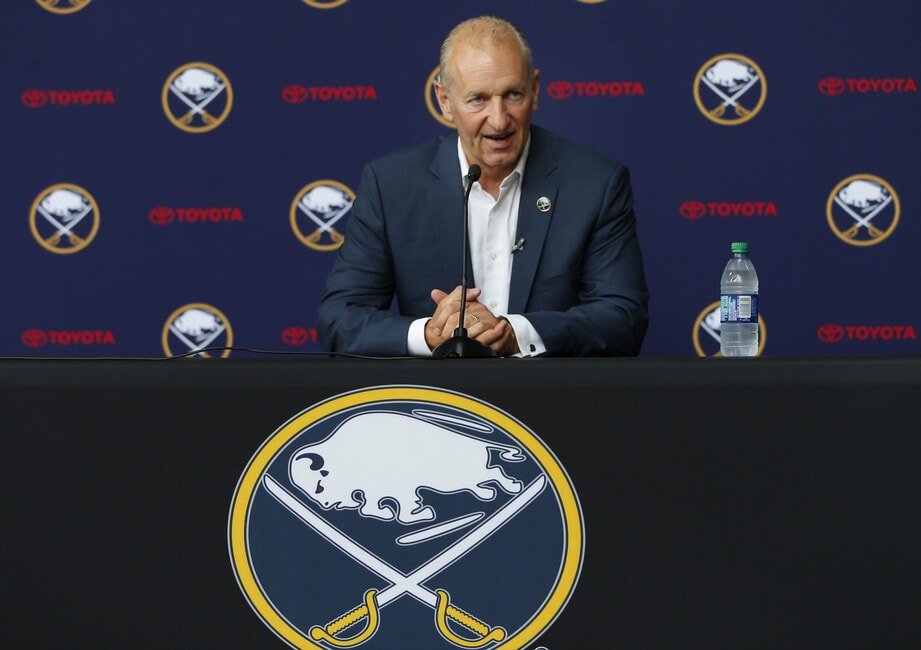 The 61-year-old European hockey guru with a chipper attitude and a no-nonsense approach, grew up cheering on the Montreal Canadiens from his home in Winnipeg and has done a lot throughout his 45-year career both inside and outside of the game.
He's gone from high-scoring forward in the now-defunct German Eishockey-Bundesliga (now the Deutsche Eishockey Liga, or DEL) to coaching various teams across Europe. Now for the second time, he finds himself coaching in the National Hockey League, a role he assumed with the Sabres one month after he, his wife and their daughter all received Swiss nationality in April 2019.
VEU Feldkirch was the team he coached between 1994-98 that won consecutive Austrian League championships and in his last year there they captured a coveted title, winning the European Ice Hockey League against the champions from other European leagues.
As mentioned, he was the director and chairman of Southhampton Football Club from 2014-19. It was an opportunity that arose because of his position since 2011 at the World Economic Forum in Davos, Switzerland — a direct result of publishing his bestselling book on leadership based on his experience in Austria: Teamlife – Beyond Setbacks to Success. In Davos, he has counselled heads of major corporations in leadership techniques.
Success Breeds Success
Aside from international recognition at the World Economic Forum, the initial success Krueger had as a bench boss in Austria, gained him the head coaching job for the Swiss National team, a position he began in 1998. That year, he split his duties between Feldkirch and Switzerland. He would end up leading the Swiss to appearances at the Winter Olympics in 2002, 2006 and 2010, as well as 18 showings at the World Hockey Championship.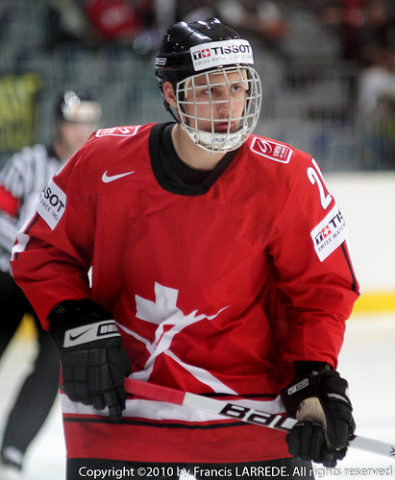 Canadians will remember his Swiss club's devastating 2-0 defeat of Team Canada in Turin, Italy. In Vancouver 2010, his team again frustrated Canadian fans, taking the Red and White to a shootout, before losing 3-2. He's used to doing a lot with little, which has served him well with the developing stage clubs he's led in the NHL.
Next came a consulting job with the Carolina Hurricanes, an associate coaching — then head coach position — with the Edmonton Oilers and eventually, his current post with the Sabres. 
In between the Oilers and the Sabres, he was a special adviser for Team Canada at the 2014 Olympics in Sochi and was chosen coach of Team Europe at the 2016 World Cup of Hockey. Claude Julien says Krueger's insight into European teams was a key to Canada's victory in Sochi.
In 2010, Krueger was a speaker at the World Hockey Summit in Toronto where he parlayed his perspective gained from international experience into an address on the need for coordination between the International Ice Hockey Federation and the NHL on future events.
Krueger championed the World Cup of Hockey as a way to sell the game, suggesting it be held every four years, alternating with the Olympics every two years. He wanted to see the IIHF World Championship take on a more developmental role as an under-23 tournament in Olympic years, giving National teams more of a chance to evaluate their young talent at the international level. Krueger also spoke about resurrecting competition between NHL clubs and European clubs, something he thought would do wonders to promote the game in Europe.
Does Krueger Fit the Sabres' Future Plan?
A pedigree like his doesn't go unnoticed for long. Many around the league knew that after he parted ways with the Oilers and left for Europe to dabble in soccer, Krueger would be back in the NHL at some point if he wanted to be. His vast experience with different hockey styles and the cultures European players come from makes him an asset on any team. Which is why Sabres fans should be happy they have him. 
Needless to say, the young core of the Sabres is in good hands and fans clamouring to make sense of his decisions might think they know better than he does — they would be wrong.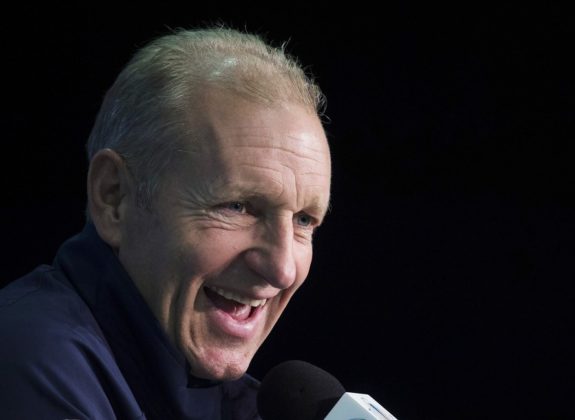 He didn't have to come back to the league — in fact, he told the Montreal Gazette in 2019 that it "wasn't a must." But, when then-general manager (GM) Jason Botterill first made his pitch back in 2017, he admitted he was happy that an NHL team came calling again. The thing is, now that Botterill is gone, some are wondering if new GM Kevyn Adams wouldn't mind installing his own man at the helm. 
Time will tell on that one. But for now, it helps that Jack Eichel, the Sabres captain and undisputed best player, chooses Krueger as someone to look up to. In an appearance on Sportsnet's "Hockey Central" last year, Eichel said he sees coach Krueger as "a role model for leadership."
Young Sabres in Good hands
"He's somebody that I look up to a lot," Eichel told Hockey Central's Jeff Marek last April while quarantining at his house in Buffalo. "There's such a great respect there and I think that it's mutual between us."
As a young captain still learning the ins and outs of leading a team on and off the ice, Eichel could have no better mentor. After a strong start to last season, followed by a steep regression that ended up with the team missing the NHL's return to play in the 24-team playoff format, the Buffalo captain took to the airwaves to voice his frustration saying he was "fed up with losing."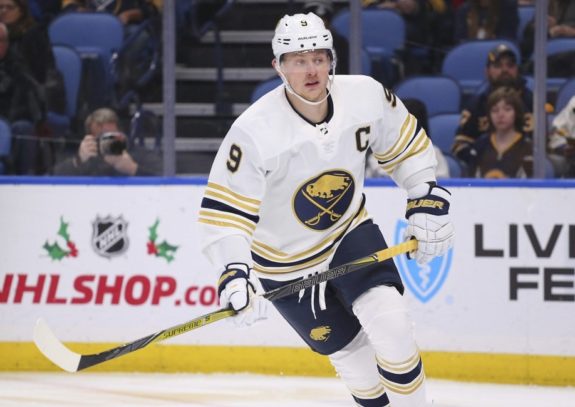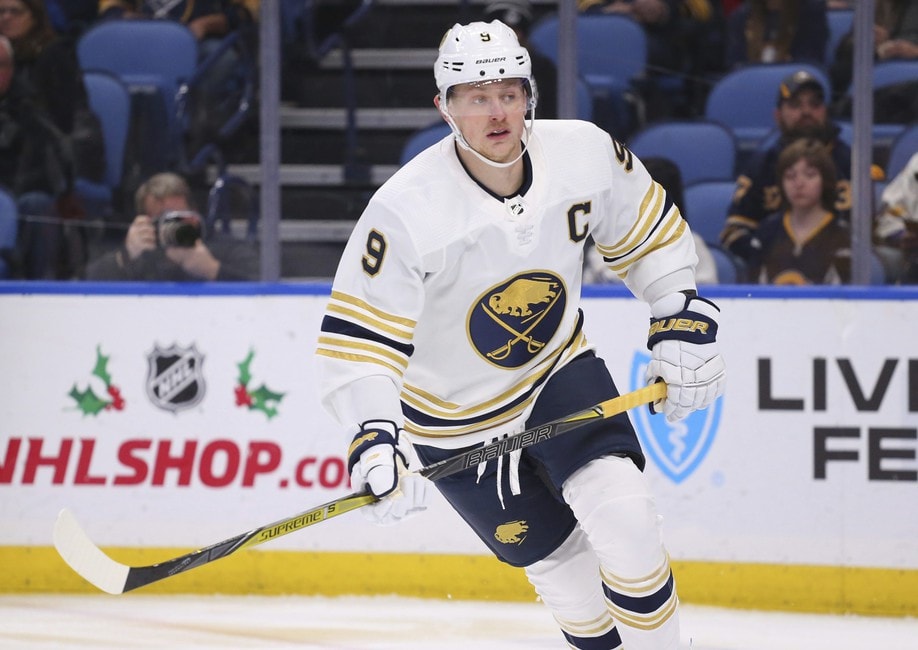 It could have been a flashpoint of controversy between the coach and his star player. But instead, Krueger said he liked seeing that type of anger. "I have no problem with people outing frustration on the past," he told TSN. The question became how these two can turn that anger and frustration into a productive 2020-21, facing tough divisional opponents every night throughout a shortened 56-game season.
A Tale of Two Rasmus'
Another player, once rumoured to be on his way out of Buffalo, has also stepped up this past offseason to sing Krueger's praises. The talk of Rasmus Ristolainen wanting to leave town has simmered to a low rumble since.
Of the two Rasmus' (Dahlin aside), Ristolainen is the more baffling one, showing shades of being a steady defenseman with a shade of offensive upside, coupled with periods of shaky play that have proven in the past to be common for players on teams that lack the all-around depth to give the proper number of minutes to perform well. It's kind of like a Dion Phaneuf-in-Toronto situation. 
But all that aside, "Risto" — as his teammates call him — says he enjoys being in Buffalo under coach Krueger. "I like everything about Ralph," he told the media after a practice session during this past training camp. "I like the way he wants us to play, I like the way he talks with people… he's probably the best coach I've had in my career."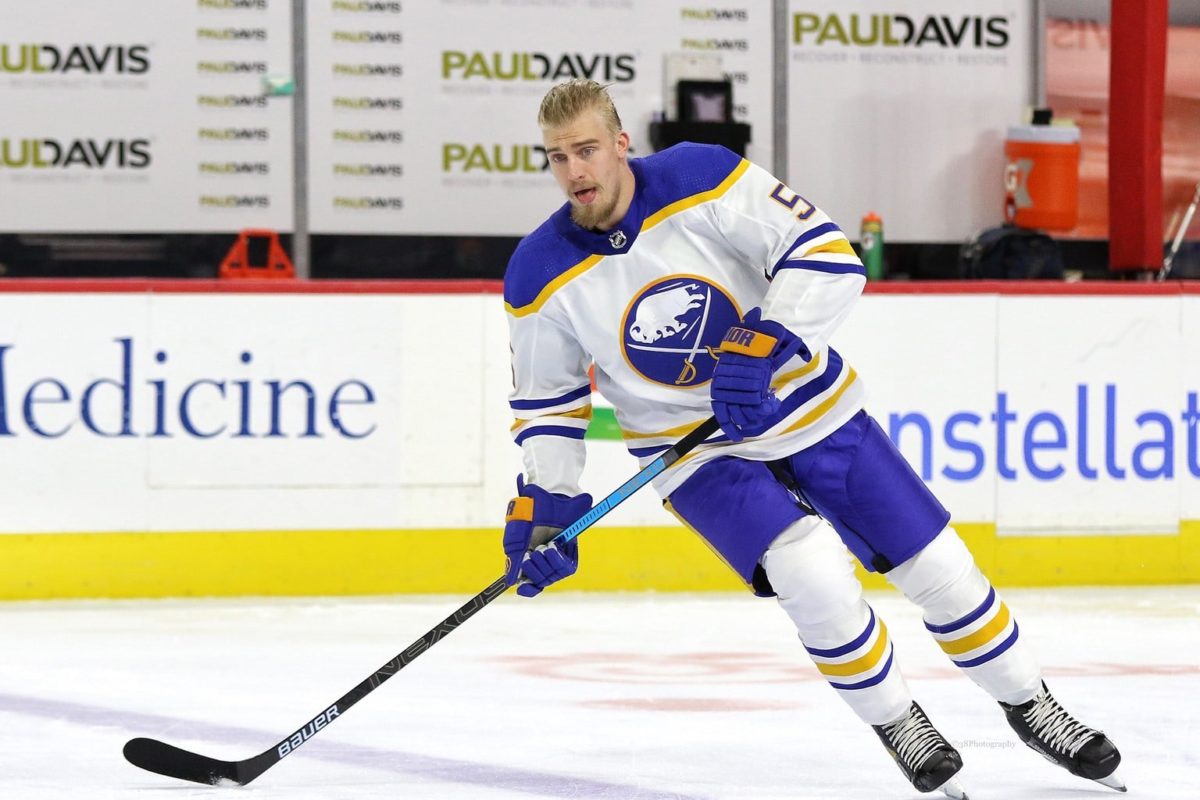 Ristolainen and Dahlin stand to benefit from the more defensive style of play from their teammates that will come with Krueger's guidance. If all goes according to plan, Risto may get a break from his usual routine of lining up — primarily in the defensive zone — against the other team's best players every night, that is, if the forward group can be better at generating more time in the offensive zone.
So far, he has surprised some with his impressive play, which bodes well for this theory. In turn, Dahlin can be more insulated from being exposed as a still fairly young player with. a massive upside.
Recent Criticisms
Krueger recently drew criticism for assigning young star Dylan Cozens to the taxi squad shortly after he had scored his first NHL goal — a beauty of a wrist shot, top cheddar. But despite the controversy it's inspired, taking the advice of the sports scientists the team has at its disposal might not be a bad idea. The proof is always in the pudding on these things, but it's a solid bet that Krueger's experience has him leaning toward not giving the young player too much, too soon and hindering his development because of it.
Related: Sabres Getting the Best of Curtis Lazar
Krueger's line combinations early in the season also had some scratching their heads. Although those questions are dying off as the season progresses and the top unit of Taylor Hall – Jack Eichel – Sam Reinhart is producing steadily, it's unlikely the veteran coach will stop tinkering with the lines trying to find that perfect fit. 
What do you think? Is Krueger the right fit for the Sabres or will GM Adams seek to bring in his own man for the job? Let us know in the comments.
---
---