There is little denying the success of Montreal Canadiens GM Marc Bergevin's offseason will in large part be dictated by how the team does in 2015-16. However, by the same token, there is little doubt, as rookie camp approaches—starting on September 11—he has done a masterful job setting the team up to be successful.
That must be worth something, right?
Breaking Down the Montreal Canadiens Offseason
Firstly, Bergevin was able to re-sign all three of his trade-deadline acquisitions (Jeff Petry, Torrey Mitchell and Brian Flynn). Admittedly, that isn't an impressive accomplishment on its own. For example, he could have acquired Ogie Ogilthorpe instead. However, two of three (Petry, Mitchell) played pivotal roles for the team this postseason, making a good case that the re-signings were critical.
It also shows, with at least two of three being of the cost-effective variety and the third (Petry) arguably being fair-value, that each are believers in what Bergevin is trying to accomplish here. Granted, Mitchell is a native of the area and might very well have signed for the league minimum to stay. Hell, he might very well have agreed to become a Bell Centre usher just so as not to go back to the Buffalo Sabres.
Moving on, Bergevin then re-signed potential top-four defenseman Nathan Beaulieu to a two-year, $2-million (total) deal, and continued to add to the team's organizational depth on defense by drafting Noah Juulsen, extending Greg Pateryn and inking Mark Barberio.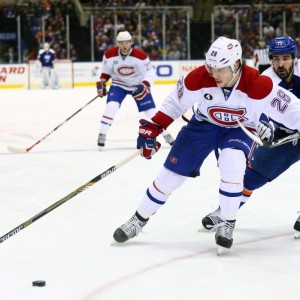 Three of those four are expected to have long futures with the Habs, with the other, Barberio, possessing at least a shot to make the team out of training camp.
While buying out Pierre-Alexandre Parenteau might have been an impulsive decision, considering his poor season can be attributed to an extended period of bad luck, the two players Bergevin essentially replaced him with, Zack Kassian (for Brandon Prust) and Alexander Semin (for just $1.1 million), are upgrades.
Adding in the $1.33 million from Parenteau's buy-out that will go against the cap, Kassian and Semin's salaries total just $183,333 more than what Parenteau was making last year ($4 million). Seeing as each is a candidate to outscore him next season alone, Bergevin and the Habs come out way ahead, significantly adding to the depth of the team's once-weak right side in the process.
Finally, the Alex Galchenyuk, two-year, $5.6 million deal was pretty much in line with projections he would accept a bridge deal, and an inexpensive one at that. There's admittedly always a chance Galchenyuk will follow the career trajectory of P.K. Subban and end up earning a massive raise two years from now after winning an Art Ross Trophy. As unlikely as that it, all that would mean is the Habs will be all the more in line to contend for the Stanley Cup in between then and now.
It's not as out of the question as it seems.
Entering the Offseason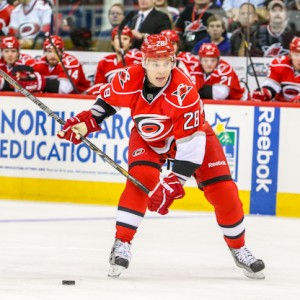 Entering this offseason, the Canadiens weren't quite contenders. They had elite players at every position (still do), but weren't really seen as threats to take it to the next level for a variety of reasons.
For starters: their lack of depth on the right side, which resulted in Dale Weise being promoted to the top line at times and also contributed to the 13th-ranked offense in the playoffs (and 15th-ranked power play). Both Kassian and Semin should help the team improve significantly in each of those areas.
The team's transitional and possession games were also cause for concern. As pointed out by Eric Engels, with Petry the Canadiens actually had higher possession stats relative to their opponent in eight playoff games.
Admittedly, Petry alone isn't the answer to the team's woes in that department. Head coach Michel Therrien does need to meet him and his other positive-possession players (like Subban) halfway in that the Habs were nevertheless still playing inefficient hockey, relying on low-percentage shots and rebounds in a closed-up slot to get their goals… all 10 of them it felt like during the postseason.
It remains to be seen if Therrien will address that undeniable issue. But the fact that Habs fans are talking about these problems and a second-round exit as a major-league disappointment can be seen as a positive. Bergevin has done his part to solve them. In essence, this is a team with the tools, especially now, to go much further.
Entering the 2015-16 Regular Season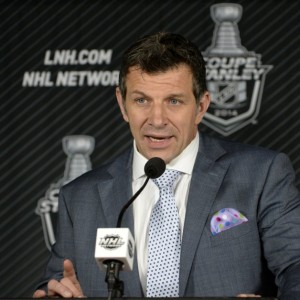 The Habs can realistically only be seen as, at the very least, co-favorites to win the Atlantic division. They did it last year with a weaker team, anyway. And their main projected competition, the Tampa Bay Lightning, did very little to improve theirs.
In other words, if they put in the work, they'll have no problem repeating. That isn't meant to suggest the division championship is a mere participation trophy they'll be handed just for showing up because they look good on paper. It's not going to be easy. It's not meant to be.
It's about earning it, whether it's the division title, the Presidents' Trophy, or the Stanley Cup. So, in a sense, "repeating" is not the endgame, much like in school. It could almost be seen as a step back were it not a potential stepping stone to a championship due to the preferential seeding it entails.
So, Habs fan will never really know until the very end of the team's playoff run in 2016 if the season as a whole was a success or not. That's how it should be. However, in the here and now, the offseason was. Bergevin may not have blown anyone's mind with the moves he made, but he did what he had to, and cost-effectively overall, with approximately $2.9 million left over in cap space.
He can use that towards extra credit later on.
Grade: A-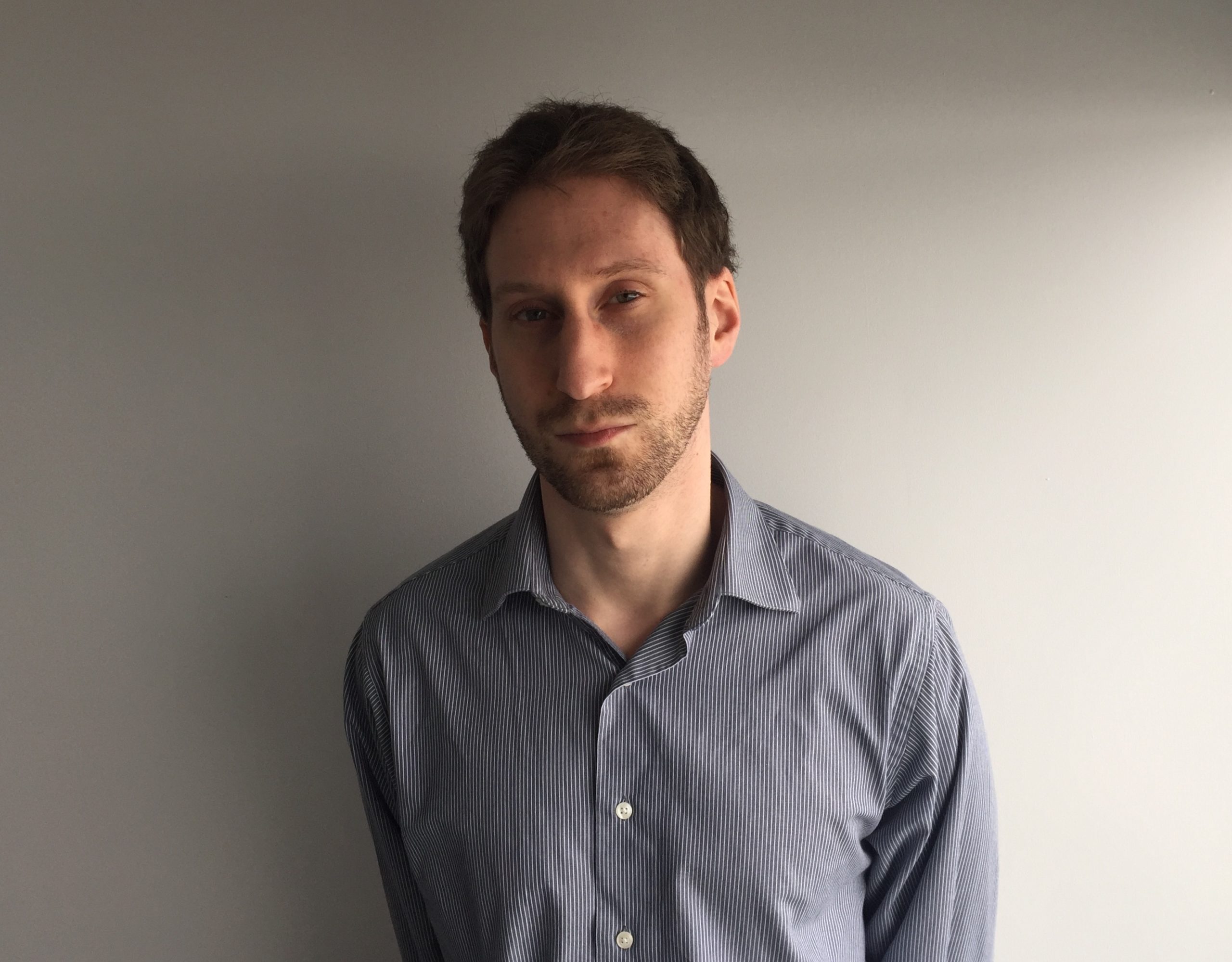 After 10 years of writing hockey, Ryan decided it was as good a time as any to actually join The Hockey Writers for the 2014-15 season. Having appeared as a guest on such programs as CBC Radio One's Daybreak, Ryan has also written for the Montreal Gazette and Bleacher Report and worked for the NHL itself and his hometown Montreal Canadiens. He currently writes about all things Habs for THW, with it being a career highlight for him to have covered the 2021 Stanley Cup Final as a credentialed member of the press.