Anaheim Ducks prospect and current Norfolk Admirals rookie defenseman Hampus Lindholm left Norfolk to represent his country, Sweden, in the 2012 U-20 World Junior Championships.
Lindholm was drafted in the 2012 NHL Entry Draft 6th overall by the Anaheim Ducks. The Helsingborg, Sweden-born defenseman made his North American pro debut against the Worcester Sharks. In addition to making his North American pro debut this season, he was the youngest AHL Admirals player to lace up the skates for the club at 18-years and 23-days-old.
The 195-pound defenseman has nineteen North American pro games under his belt with Norfolk. The left-handed shot has one goal and four assists to his credit thus far.  Hampus is currently a +2 on the season and has racked up 10 minutes in penalties.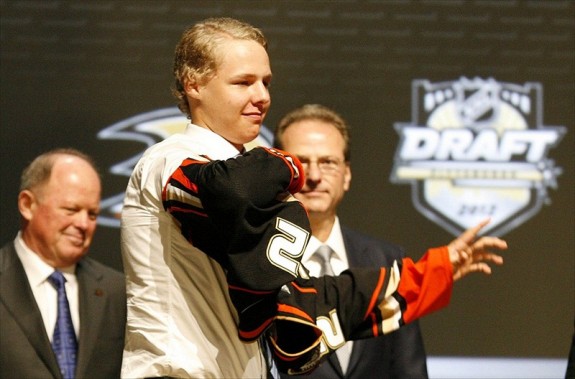 Prior to joining the Admirals, the greenhorn played 28 games with the Rogle BK of the Swedish Elite League scoring one goal and three assists. The defenseman has previously represented his country in the 2012 U-18 WJC's in the Czech Republic competing in six games helping Sweden capture the silver medal.
The annual tournament begins on December 26 and runs until January 5th.  The tournament is being played in Ufa, Russia.  Lindholm and company will compete in Group A of the tournament while powerhouses Russia, USA, Canada, Slovakia, and Germany will face off in Pool B.
If Lindholm and his international team make it to the gold medal game, Yawney and his troops will have to do without Hampus' starting this weekend against the Bridgeport Sound Tigers and continuing until Norfolk faces the Charlotte Checkers at their NHL affiliate rink PNC Bank arena in Raleigh, North Carolina.
Ted grew up in Virginia. Warren has a passion for the AHL and dishes out articles about the Norfolk Admirals and the AHL. Follow him on Twitter @bauerhockeydude