The Henderson Silver Knights are off to a great start so far this season. They have defeated the Ontario Reign twice in a row, beating them 5-2 and 6-2 on Saturday and Monday. The depth that the Vegas Golden Knights have clearly trickled down to the Silver Knights, as plenty of players looked NHL ready and could definitely get some looks with the big club down the road if injuries or COVID becomes a factor.
2 Very Dominant Wins Over the Reign
The Silver Knights looked dominant in this first matchup of the season, where they were able to beat a young Ontario Reign squad. The Reign are highly skilled, however, their young talent is very inexperienced at the professional ranks, and the Silver Knights took full advantage of that fact. Quinton Byfield chipped in an assist during the series but ended up with a minus-4. He is the second overall pick from the 2020 NHL Draft and will find his footing, but these two games were not a very good sample for him.
The second game was a little bit different than the first game, but with a similar result. In this match, the Silver Knights opened up the scoring very quickly, with Reid Duke and Jonas Rondjberg opening up the scoring in the first period, then had a relatively quiet second period and a very strong third period to close out the game. The team seems to really be coming together, and it's nice to see that the junior-aged players have been able to hang in the big leagues so far this season.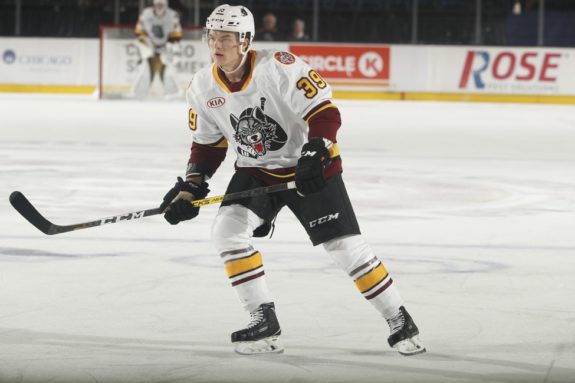 Overall, this was a very positive showing for the Silver Knights. While the team is older and more experienced than last season, they have supplemented their veteran depth with some young talent via the CHL and college leagues. Beating an Ontario Reign team with second overall pick Byfield is no small task, and the team was able to contain him and have some excellent offensive showings of their own.
The Young Guns Are Proving Themselves
Could this season be a fresh start for Jake Leschyshyn? He scored two points in two games played so far and seems to have regained the scoring touch he had in the WHL. With players getting promoted or leaving for new teams, he should have a big opportunity here to prove himself as a scorer in the AHL this season. He's also only 21 years old and still has plenty of room to grow, so this will be a good opportunity for Leschyshyn to prove himself and establish himself as a solid AHL center.
Peyton Krebs has not only been the most impressive rookie on the team, but he has been the most impressive player on the roster. With one goal and three assists in only two games, Krebs has been an excellent playmaker for his teammates. While he is not an imposing physical presence, his ability to get into the right positions on the ice in order to best help his teammates on offense is an excellent asset and a big reason why the team is currently undefeated with a great goal differential.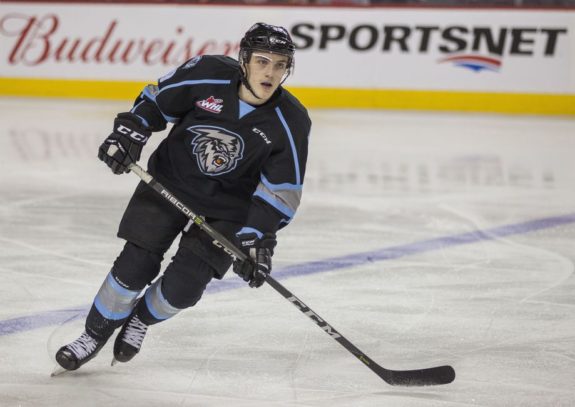 In Oscar Dansk's absence, a new up and coming goaltender has been excellent for the Silver Knights. Logan Thompson is a 23-year-old goaltender who was seen as an average goaltender in the WHL but had an excellent season for the South Carolina Stingrays last ECHL season. In two games thus far for Henderson, he has registered just two goals against average and has posted a stellar 0.929 save percentage.
This Silver Knights Team Has Plenty of Depth
The Silver Knights were not just impressive on the scoresheet, but the team showed their depth in this season series. Only five skaters were left off of the scoresheet, which implies that the team has been able to get production out of all of their lines. This shows just how deep this Silver Knights' team is, which is especially important during the COVID-19 pandemic. On the off chance an outbreak happens, the team should be able to sustain any losses of two weeks and will be able to rely on everyone to contribute on the scoreboard in someone else's absence.
Overall, this Silver Knights' team has proven themselves to be a tough contender in the Pacific Division, and they will be a scary matchup when the AHL playoffs happen. Hopefully, they can continue this run they have been on Friday, February 12th, when they face the Bakersfield Condors and eventually bring home the Calder Cup.
---
---
Hello, my name is Benjamin Zelniker and I am currently a student at Concordia University looking to make an impact in the sports blogging and writing world. I cover the Vegas Golden Knights at The Hockey Writers!