The Florida Panthers are off to one of their best starts in franchise history, with a 7-1-2 record in their first 10 games. They had an eight-game point streak that was snapped by the Detroit Red Wings on Feb. 7 and now they are tied for second in the Central Division with the Chicago Blackhawks. They trail the first-place team by three points; that team is the defending Stanley Cup champion, Tampa Bay Lightning.
The Panthers are scheduled to play the Lightning eight times this season, starting with their first game on Thurs., Feb. 11. Can they play up to their competition and hang with an elite team? Florida has some things going for them that can help them keep up, but will it be enough?
Goalscoring and Power Play
The Panthers have arguably one of the best offenses in the league, ranked 13th with a 3.10 goals-per-game average. Their power play is ranked second in the league, with a conversion rate of 37%, which is in large part due to the offensive talent that is oozing on the top line. Not only is captain Aleksander Barkov producing good numbers, but so are the new arrivals on his line, Anthony Duclair and Carter Verhaeghe.
That lethal top line has combined for 26 points (10 goals, 16 assists) and a plus-10 rating. Verhaeghe, a former Bolt, is tied for the team-lead in goals with six and is third in points with nine. Meanwhile, Jonathan Huberdeau leads the team in points with 14 (four goals, 10 assists) and Patric Hornqvist has emerged as a top goal-scorer to lead the team in power-play goals with three and is tied with Verhaeghe with six goals.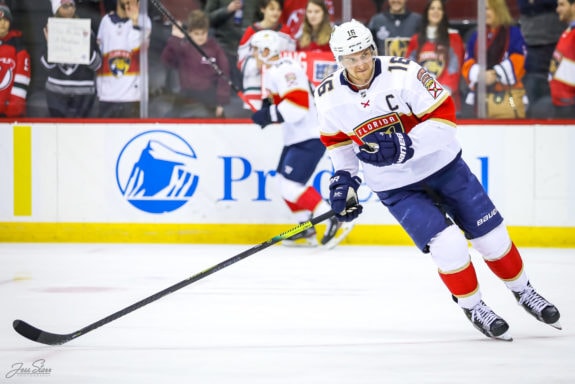 The Panthers' offense could keep their pace with the Lightning's electrifying goal-scoring, but Tampa does bring a lot to the table. They rank second in the league in goals-per-game at 3.82. Four of their players have 10 points or more, including defenseman and Conn Smythe Trophy winner Victor Hedman, who has three goals and nine assists this season. Captain Steven Stamkos, after an injury-riddled season, has returned to lead the team in goals with seven and points with 14. Finally, all their skaters, except defenseman Luke Schenn and center Mitchel Stephens, have a plus rating. For a team that is missing Nikita Kucherov, they seem to be doing ok.
Florida's Defense Has More Sandpaper…Is it Enough?
During the offseason, general manager Bill Zito tried to make the defense tougher. He brought in Radko Gudas on a three-year deal and, in his first season with the club, he's already made an impact, literally. He leads the team and is fifth in the league with 53 hits. Through 10 games, he has a plus-4 rating and 12 blocked shots. Solid stats for an older player.
Related: Panthers' Aaron Ekblad Should Have Sights on Norris Trophy
Forward Noel Acciari adds extra toughness. He's second on the team in hits with 26 and leads the team in blocked shots with 16. Last season, he emerged as a great two-way forward, hitting career-highs in points and goals, all while keeping his grit.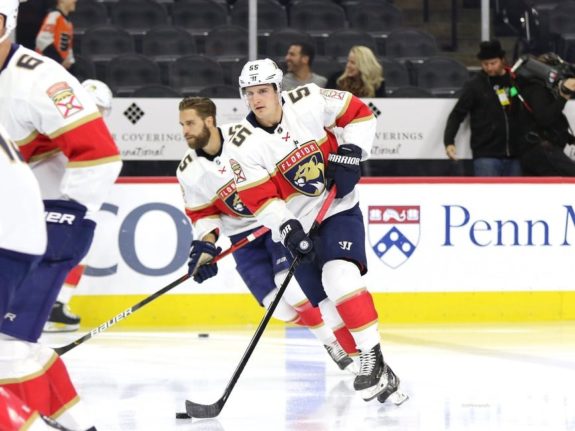 The Panthers continue to have a few reliable defensemen in their lineup, like Aaron Ekblad, who should have no problem taking that extra step against their cross-state rivals. In the grand scheme of things, the defense should be able to hold their own against Tampa with their newfound toughness and veteran presence.
Goaltending Must Step Up
This is the one factor that will make this a one-sided matchup. Despite his 4-0-1 record on the season, starting goaltender Sergei Bobrovsky has not played up to his Vezina potential. He has a 3.07 goals-against average (GAA) and an .899 save percentage (SV%) through five starts. He played better in his last start on Feb. 9, stopping 31 of 32 shots.
Related: 3 Florida Panthers Who Have Underperformed This Season
Backup goaltender Chris Driedger, who has a 3-1-1 record, has played like a starter. He has a .937 SV% and a 1.97 GAA. His last start was against the Red Wings when he allowed three goals in the team's only regulation loss. It was a rough night for him, but he is sure to bounce back.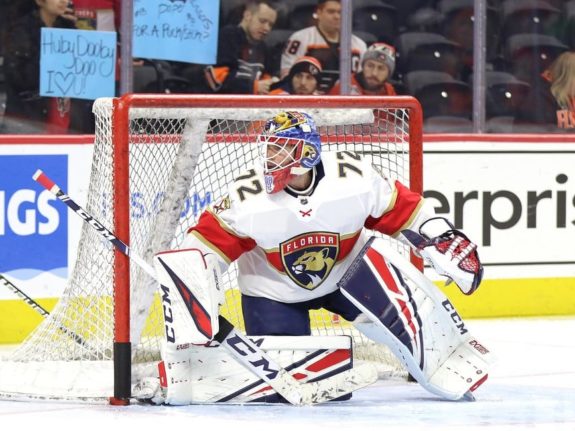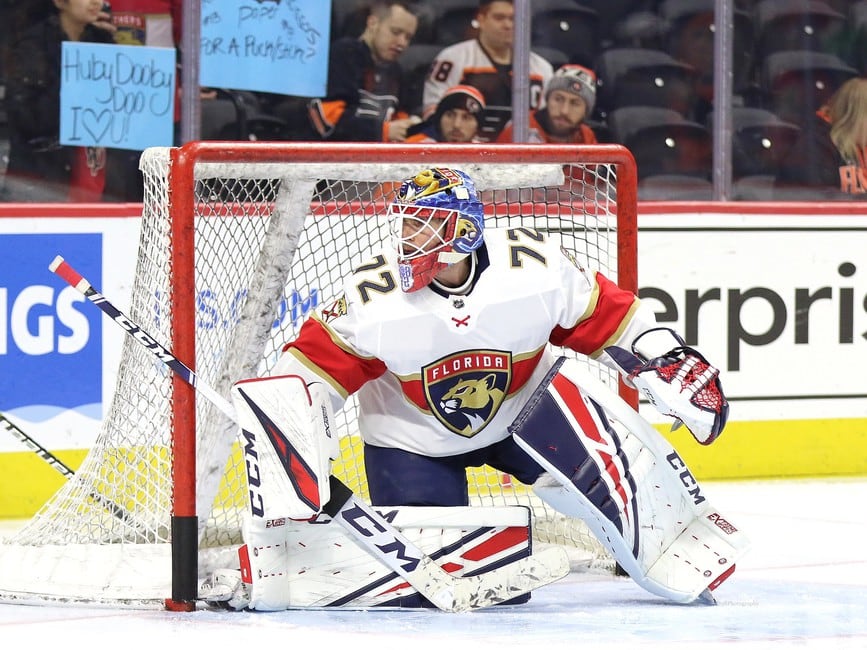 On the other side, the Lightning have a machine of a goaltender. That machine is last year's Vezina Trophy-winner, Andrei Vasilevskiy who continues to play at a high level. Through 10 starts, he has a .936 SV% and a 1.80 GAA. With stats like these, you have a better chance of being struck by lightning than scoring three goals on him.
Florida clearly has talent in net, but they need to show up against Vasilevskiy and the Bolts.
Do the Panthers Have What it Takes?
On paper, most of the stats favor the Lightning with their goalscoring talent, elite goaltending, and Norris-caliber defense. In recent matchups, the Lightning have dominated the Cats, with a 10-2-0 record in their last 12 meetings. However, this is a very different season.
The Panthers have shown they can put the puck in the net and they are off to a great start unlike in years past. A slow start has ruined many chances of postseason glory but that may no longer be in their vocabulary. If Florida wants to make a statement, it's gonna be by defeating Tampa at least a few times this season. This might just be the season the younger brother finally gets his revenge.
---
---
My name is Joey. I've been writing about the NHL for about 3 years with my experience spread out between TSJ 101 Sports and Panther Parkway. I look forward to you reading my articles!