The St. Louis Blues are a part of arguably the best division in the NHL, making it the best division in hockey. With that comes some serious competition and the six other teams in the Central have lived up to that expectation of late, especially this off-season.
Although the Blues traded TJ Oshie and acquired Troy Brouwer this month, teams in the Central have had blockbuster trades of their own. Not to mention that the 2015 Stanley Cup Champion Chicago Blackhawks also call the Central Division home. St. Louis will play these six teams the most out of all 29 of their NHL opponents and that is why it's so imperative that they stay on par with their moves.
Chicago Blackhawks
Why not start with the biggest rivalry the Blues have? The Hawks might've just won their third cup in five seasons, but they're dropping elite players like flies. Chicago has managed to keep Jonathan Toews and Patrick Kane locked down until the completion of the 2022-2023 season, but that massive combined $21 million of cap space doesn't come cheap.
A number of Hawks will be wearing different sweaters come puck drop this fall. Brad Richards signed with the Detroit Red Wings, while Antoine Vermette inked a deal with the Arizona Coyotes. Chicago was also forced to trade forward Patrick Sharp to the Dallas Stars because of their cap space issues, and they ended up losing defenseman Johnny Oduya to Dallas as well.
All in all the Blackhawks are a team that could be great next season, or they could be a complete disaster, it's really just a matter of time. Last season the Blues went (3-2-0) against the Hawks and they'll look to continue their winning ways against Chicago during their 2015-2016 campaign.
Nashville Predators
Nashville dominated the regular season and shocked many in doing so. Unfortunately for them, their successes didn't continue into their short post-season as they were eliminated in six games to the eventual champion Chicago Blackhawks.
This off-season has been much of the same for the Predators seeing that they're one of a few teams to be rather quiet. They re-signed forwards Mike Fisher and Mike Ribeiro to new deals, but other than that Nashville has kept their signings to a minimum.
St. Louis won two of five match-ups against the Preds during the 2014-2015 regular season, so they're a team the Blues will have to be better against moving forward.
Minnesota Wild
The Wild have been a middle of the pack team for the last few seasons despite signing big-name players like Zach Parise and Ryan Suter. Although they made the post-season last year, they didn't make as big of a statement as they would've liked. For 2016, though, they'll hope to make it to the conference finals and take on an elite contender for the cup.
Minnesota released left wing Matt Cooke, and managed to sign goaltender Devan Dubnyk to a six-year contract extension thus far this off-season, but they too have been quiet.
St. Louis will have to make some improvements as they were an even (2-2-0) versus the Wild during last regular season and were eliminated by them in six games during the first round of the playoffs.
Winnipeg Jets
The Jets will have a slighter different look to them in the new season as they lost a decent amount of players to free agency. They did manage to make a rather large trade towards the end of last season that brought defenseman Tyler Myers to Winnipeg in exchange for longtime Jet forward Evander Kane. The six-player deal should show a winner and a loser come the conclusion of next season, but until then it's just another waiting game.
The Blues had a record of (2-2-1) against Winnipeg last season, so their goal will be to definitively beat them by a larger margin during divisional play next season.
Dallas Stars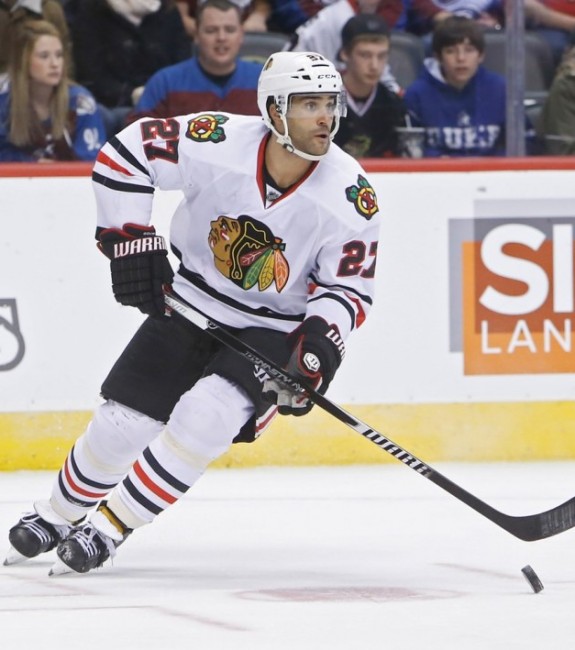 The Dallas Stars have been one of the busier teams this off-season as they've acquired goaltender Antti Niemi from the San Jose Sharks, while also trading two players to Chicago for Patrick Sharp. Dallas also signed highly coveted defenseman Johnny Oduya yesterday, thus giving them two of the 2015 Stanley Cup Champion players.
Last season the Blues went (3-2-0) versus the Stars, but this season looks to be a new and improved Dallas team.
With their greater skill and higher levels of success down the line-up the Stars could be a force to be reckoned with next season, and they're definitely a team the Blues shouldn't underestimate come puck drop this fall.
Colorado Avalanche
With only two signings since free agency, the Avalanche have a very similar roster to theirs from last season. One of the two signings, defenseman Francois Beauchemin could, however, complete their defensive lines and give them a leg up on seasons past. Head coach Patrick Roy will have to find a way to return the Avalanche to form if they'll have any shot at returning to the playoffs next season.
St. Louis went (3-1-0) against Colorado last year and they'll no doubt look for similar results as they face the Central Division-worst team next season.
Conclusion
The Central Division is one of the best groups of teams in the world and that makes for some stiff competition during the regular season as well as the playoffs. In order for the Blues to fulfill their "win now" desires and bring home the first Stanley Cup victory in franchise history, they'll have to make it through the aforementioned teams. For now, it's about putting together the best team possible and giving the Blues their best shot at raising a Stanley Cup banner within the next few years.
Which team has impressed you the most with their off-season moves in the Central Division so far? Leave your thoughts in the comments.