The top-flight, stud NHL players that receive headlines and make the cover of your favorite NHL video game are probably overpaid. There should be a disclaimer here: I'm a firm believer in the free-market system, and organizations should pay their players as they see fit as it dovetails into a smart salary cap system. Look at goaltending as a prime example. There's been over the past decade a trend where cheaper tandems — some of which total less than what one guy is paid — are proving extremely effective at winning. I don't necessarily think that wining a Cup is the final arbiter of a goalie's worth, but when it comes to money over $5M or so per year, it's a useful measuring stick. After all, look at Ron Hextall, Curtis Joseph, current players like Henrik Lundqvist and Pekka Rinne — all of whom certainly could have but never did reach that ultimate prize. However, three of those goalies received very high salaries for never delivering the chalice, and the one that came closest was actually paid the least of the four. When it comes to other players, it's rare when one guy dominates in the postseason now that we're past the 1980's, and that model of a Gretzky or Lemieux followed by a random group of supporters is largely gone. So why do we see Zach Parise, David Clarkson and Dave Bolland getting ridiculous money — guys not even in the same breath as those legends? Incompetent, impatient and panicky management.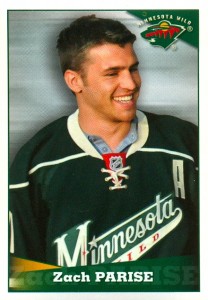 Top heavy teams rarely succeed
Looking at the most recent Cup winners a common denominator jumps out at you: depth. The Los Angeles Kings and Chicago Blackhawks are the two franchises many consider the gatekeepers to a championship, and many predict those two will meet again in the Western Conference Finals. However, Jonathan Quick's previous Conn Smythe aside, neither will have done so because of their goaltending or firepower. It's fair to say that without the depth and balance those teams bring, they would't get a sniff of a Cup. In fact, it's only this year that Jonathan Toewes and Patrick Kane finally really got paid, but only after delivering two championships. Previous supporting players like Dave Bolland, now with the Florida Panthers, are paid like top-level producers when they're really grinders with the best disguise. Teams relying on one line or worse, one player are doomed to fail. This is true in scoring and it's true for goaltending. Last year's Conn Smythe winner, Justin Williams, is a useful player but not someone known for taking over games or leading the scoresheet. Balanced teams have guys like that who influence hockey games without budget-breaking salaries, keeping franchises from being forced into rebuild modes without the type of liquidity needed to move forward.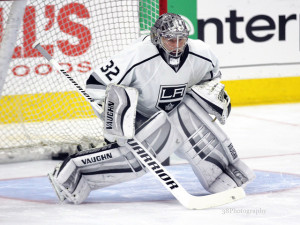 Cup winners based on cap space and draft position
Or, at least that's what you'd assume, right? Why don't the Pittsburgh Penguins or Washington Capitals win every year? Why didn't the New York Rangers form a dynasty in the mid-to-late 1990's after the taking the buy-a-title approach of the Yankees? Why are the Edmonton Oilers in a permanent tailspin? The obvious answer is obvious, and that is players are paid and drafted based on what the rest of the organization lacks. And that's squarely on poor management. If you're paying Pekka Rinne $7M/yr that tells you that yes he's a superstar, but also that goaltending depth within the Predators' organization is one hip surgery away from sinking the team's chances. The silly money Minnesota spent on Parise and his partner in crime Ryan Suter, followed by ghost Tomas Vanek this past offseason, indicate that Wild management really thinks the franchise so close to winning all it takes is to throw money at players past their prime to seal the deal. What it really says is, they don't have anyone else on the roster and apparently have trouble cultivating a balanced team. Jason Pominville won the Minnesota lottery for largely the same reasons.

Masters of salary management continue to succeed
St. Louis Blues GM Doug Armstrong takes heat for occasionally going all-in for one player, but that overshadows the shrewd deals he's made with solid players that on most other teams, would be dramatically overcompensated. Letting Ryan Miller's $6M/yr salary walk to pay Brian Elliott and Jake Allen less money collectively is such a move. The T.J. Oshie deal from a couple seasons ago is another prime example. Most franchises still on the event horizon of a rebuilding black hole make hasty decisions in an effort to escape the Edmonton Oilers-style gravitational pull. That's understandable on one level. On another, thinking long-term — a decade out or more — is what's necessary. Oshie was paid a one year "prove it" contract that showed faith in his skills, but also that one solid year wasn't a flash in the pan and that he could be a long-term part of the franchise's core. Let's go back the Blackhawks yet again for proof. Despite the team largely getting blown up after winning in 2010, the core of Kane, Toewes, Hossa and Kieth remained intact. The orbiting guys like Bolland, Byfuglien and Niemi all went their separate ways and yes, in terms of their pocketbooks they cashed in. Through smart management, the team repeated by spending intelligently — not too much on goaltending, enough to entice support players and keeping their superstars happy. Through smart drafting, proper minor league development and instilling a wholesome organizational culture, NHL GMs can spend wisely and still succeed.
Freelance writer and public relations practitioner. 20+ years in goal and long-time Blues fan.