Players with college roots are infiltrating the NHL. Want some proof? Here it is.
In 2006's Stanley Cup Final between the Edmonton Oilers and the Carolina Hurricanes there were 19 goals scored by the champion Hurricanes. While they had 13 players on the roster who came from college hockey roots, just five of those goals came from NCAA alumni. That equals just 26 percent, and Rob Brind'Amour accounted for three of those goals.
Flash forward to the 2016 Stanley Cup Champion Pittsburgh Penguins. The roster is home to 16 players with a college hockey background, not a sizeable increase from 10 years ago. But what has changed is the impact those players had on the games.
Nine of the Penguins 15 goals in the series were scored by NCAA alumni, good for 60 percent of the scoring. Those nine goals were scored by eight different players: Phil Kessel (Minnesota), Nick Bonino (Boston University), Carl Hagelin (Michigan), Brian Dumoulin (Boston College), Ian Cole (Notre Dame), Bryan Rust (Notre Dame), Ben Lovejoy (Dartmouth) and Conor Sheary (UMass-Amherst).
Sheary was the only player in that list to score twice and his path to Pittsburgh's top line was an unlikely one. At the end of 2015, the undrafted free agent signed a minor league deal with the Penguins. He played in 17 games in 2014. Then came a full season in Scranton-Wilkes Barre. In December, he made his debut against the Boston Bruins and his former UMass teammate Frank Vatrano. Now just two seasons removed from the Minutemen and their finish at the bottom of Hockey East, he plays on the top line of a Stanley Cup championship team. And Sidney Crosby, one of the best players in the world, is his center.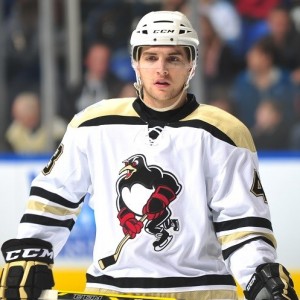 Despite the 'Hawks dominance, their model has lacked a college presence. At a time when those with college hockey roots are thriving in the NHL, the Blackhawks roster lags behind. The list of college players boasts some of the more productive players on the roster but consists of just three skaters and a backup goaltender. Jonathan Toews spent two years at North Dakota and Duncan Keith is a product of Michigan State. Together, the two became the first NCAA alumni to win two Olympic gold medals. Trevor Van Riemsdyk played three years at New Hampshire, where he became an All-American. Goalie Scott Darling played even further up north for Maine.
The amount of NHLers with American college hockey roots has never been higher. According to College Hockey Inc., in 2003 just one in five players in the NHL had college hockey roots. Today you can find NCAA alumni in two-thirds of the players.
The Hawks don't boast the longest list of NCAA alumni in the league. But it's the list of incoming talent that should excite Chicago fans the most. While the 'Hawks arrived late to the party, management seems to be making up for it as of late. There are eight college alumni in the minor league system as of now. Six of those eight players are less than two years out of college, and half of that number were All-Americans.
Center Tanner Kero was named a first team All-American in 2015, his senior year at Michigan Tech. His 46 points in 41 games were also enough to earn him WCHA Player of the Year honors that same year. Tyler Motte came from Michigan, where he was named an All-American in his junior year when he had 56 points in just 38 games. And Rensselaer's Ryan Haggerty was named to the second team in 2014 when his 28 goals were the fourth-highest in the country.
From 2012 to 2015, Chicago has drafted 13 players who currently play for NCAA teams. In the 2016 draft, they selected three more, all of them defensemen. Jake Ryczek is a Providence College commit, while Chad Krys will play for Boston University and Blake Hillman just finished up his sophomore year at Denver. Here's a look at who Blackhawks fans should pay attention to before they sign contracts to join the big club and why.
Nick Schmaltz – Sophomore, Forward, North Dakota
You've probably heard Schmaltz's name before in one capacity or another. To many 'Hawks fans dismay, his original plan was to return to Grand Forks for his junior season. Some scouts thought that he's ready to be a top-six forward right now, and apparently, Stan Bowman agreed. The two parties agreed to a three-year entry level contract. At 6'0" and 173 pounds he sometimes shies away from contact and that's something that worries hockey guys. But it's high-skill plays like this that make the kid's future look bright.
He's Fresh off of a NCAA Championship.
He finished the season with 11-35-46 totals…in just 37 regular season games. He played on the famed CBS line that consisted of Brock Boeser and Drake Caggiula. They were responsible for 63 goals in the regular season and put on puck-movement clinics that might even make the San Jose Sharks jealous.
Tyler Motte – Junior, Winger, Michigan
With the departure of Andrew Shaw and Teuvo Teravainen, Joel Quenneville needs wingers. Motte played on the highest scoring line in the NCAA last season at Michigan and put up 32-24-56 numbers in just 38 games. He referred to himself as a 200-foot player in an interview with Chicago Sun-Times reporter Mark Lazerus and is known for his backchecking and ability to block shots. If it can be done at the highest level, that's the type of play that will not only land you a spot as a top-six forward but help you stay there.

John Hayden – Junior, Center, Yale
The man is 6'2 and 223 pounds. Around the college hockey world, he's known for punishing hits.
But while his big body will be a huge asset to Chicago in the next year or so – especially after the loss of Bryan Bickell – he's got a scoring touch too. He had 16-7-23 point totals in 23 games for the Bulldogs. He was considered for the USA World Junior roster but didn't make the cut. He's comfortable carrying the puck and dangerous with it in close to the net, though his skating ability can use some work. He's projected to be a top-nine forward.
Dylan Sikura – Sophomore, Center, Northeastern
Sikura's a shifty skilled forward who just wrapped up his second season at Northeastern. He didn't get much ice time during his freshman season, but in 2015-16 he ranked sixth on the team in points and helped Northeastern take home its first Hockey East championship since 1988. Though he's quick, he's also undersized, and according to Hockeysfuture.com, needs to add "bulk and consistency" to make it at the next level. This is a guy who will use his four years of college to his advantage.
Luc Snuggerud – Sophomore, Defenseman, Nebraska-Omaha
What do Snuggerud and New York Islanders defenseman Nick Leddy have in common? Both are puck-moving defensemen, that much is true. But they also both played at Eden Prairie High School in Minnesota before playing college hockey. Snuggerud led Nebraska-Omaha defensemen in scoring with 4-14-18 totals, and Hockeysfuture.com says that he's at his best when he gets the opportunity to jump up into the attack. Look for his defensive abilities to improve as he gains size and strength. His hands are on full display at 1:52 in this video.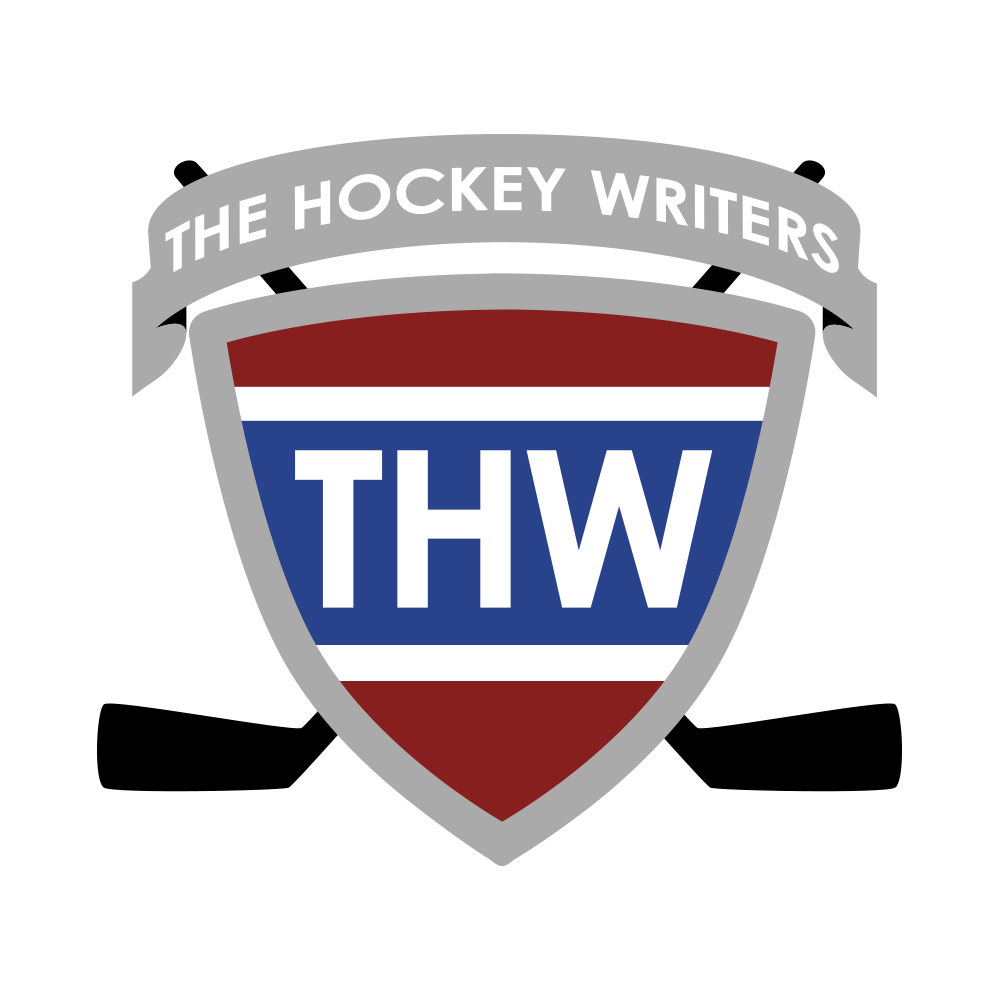 The Hockey Writers is:
1) A top-tier hockey media company delivering a top-notch, in-depth look at the NHL
2) A collective of some of the best hockey writers anywhere
3) A multimedia provider with daily podcasts and YouTube shows
4) Well-respected and widely-cited NHL prospect and draft resource