Matt Duchene has been at the center of trade rumors for the past two seasons. The reasons for trading him have been covered so many times that the discussion has become tiresome. Yet, as August approaches, "Mighty Matt" is still a member of the Colorado Avalanche and this might not change before training camp begins. This leads me to the question nobody seems to be asking: would that be a bad thing for the Avalanche?
What Duchene Brings
Duchene is an immensely talented forward with excellent skating ability, creativity and a dangerous shot. He has brought the Avalanche some of their most memorable moments over the last 10 years, including being the team's only 30-goal scorer in the last decade.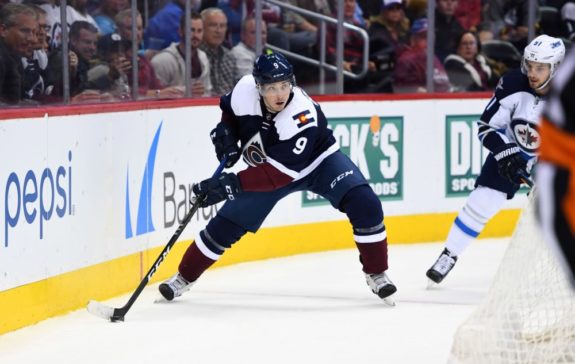 In addition to his obvious offensive abilities, he has become a well-rounded defensive player. He's not going to be in any Selke discussions, but he is far from a defensive liability. He is also the most reliable center on the team, winning 62.6% of his faceoffs.
He is also a player who brings his best effort every single game. Even if he is in the middle of a dry spell, he is still skating as hard as he can and creating chances, something many players on the Avs don't do.
A consistent effort and professional attitude have been problems in the Colorado locker room going back as far as J.S. Giguere's epic Las Vegas rant. Yet, Duchene has always been a part of the solution. While it's arguable that he cares so much that it can occasionally hurt him, his drive to be the best cannot be questioned.
How Losing Him Hurts
Losing Duchene via trade could have its benefits, but the Avs still need to consider what they would be losing. The most obvious loss would be his production. Duchene has led the Avalanche in every major offensive category for the past three seasons and is near the top of the others.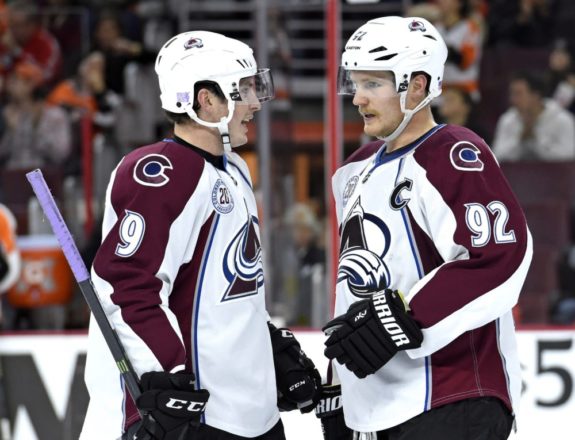 Losing Duchene would also extend beyond the score sheet. He is an NHL veteran in the prime of his career, a team leader and a fixture in the Colorado community. He is still capable of producing at a high level as well as being a mentor to young players. He would make an especially good mentor to Tyson Jost, who the Avalanche want to develop into a top center.
Why Keeping Duchene Makes Sense
The biggest reason the Avs should keep Duchene can be boiled down to one word: depth. Not depth at center but depth on the wing. With the introduction of J.T. Compher and Tyson Jost to the lineup, the Avs are solid down the middle, though unproven. The wingers, especially in the top six, have been an area of concern for years. Duchene is capable of sliding to the right wing and playing incredibly well, as this is where he played for the majority of his 30-goal season.
He would also benefit from being on the Avalanche this season as this would likely be his best chance to have consistent linemates, something that has eluded him much of his career. When he has played with consistent partners of higher skill, he has had more success. This can be interpreted as "not making players around him better" but when he's constantly paired with players like Jarome Iginla and Rene Bourque, both older with a diminished skill set, his struggles make a bit more sense.
Trading Duchene would make a lot of sense. In a lot of ways, I am a staunch advocate of it. Even if the perfect deal comes along and the Avs decide to pull the trigger, his loss will be noticed. He is more than a one-dimensional offensive player that glides around in the defensive zone. He is a complete player whose team counts on him in every situation and losing him cannot be understated. Keeping Duchene might actually be the best thing for the Avalanche.
I'm a Denver native who has been a fan of the Avalanche since they came to town and a fan of the game before that. I started writing my own blog a couple years ago before moving to Bleacher Report and becoming a Featured Columnist there. You can also find me the Burgundy Brigade Podcast