Drastic times call for drastic measures.
The Buffalo Sabres and New York Islanders power play units are so inept this year that general managers Jason Botterill and Garth Snow have appealed to League Commissioner Gary Bettman for permission to decline penalties called against their opponents.
"We're better off playing five-on-five," said a flummoxed Snow. "Frankly, we'll even take the penalty for the other team."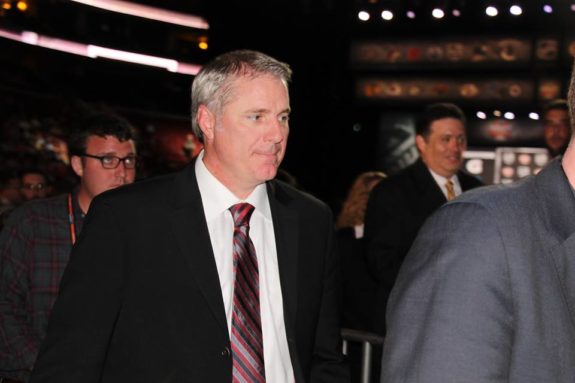 Sabres head coach Phil Housley chimed in, "Those damn zebras have to leave the other team alone or we're in big trouble."
Power Outage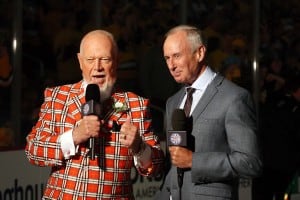 In eight contests this year, the Isles are 1-for-25 with the man advantage. They've converted on just four percent of their power plays, tied with the Anaheim Ducks for worst in the league. By comparison, four percent is slightly less than the popularity of the United States Congress and slightly more than the percentage of Don Cherry sports coats that won't blind viewers after prolonged exposure. To make matters worse, the Islanders have allowed three shorthanded goals this season, making them a minus-2 on the power play.
Through nine games, the Sabres are 5-for-32 with the man advantage. The 15.6 percent conversion rate has them ranked 22nd in the league. However, they've allowed a league-high SIX shorthanded goals. They're a minus-1 on the power play and on pace to allow more shorthanded goals than Alex Ovechkin will score for the season.
In other words, both teams are statistically better off not being on the power play — they're better off with the opposition having all five skaters on the ice at all times.
"We feel it's only fair that the league allows us to show some gentlemanly sportsmanship, forgiving our opposition's misdeeds and mistakes," explained Housley with a knowing smile.
From Lethal to Lowly
Last season, featuring a first unit power play that had Jack Eichel, Ryan O'Reilly, Sam Reinhart, Kyle Okposo and Rasmus Ristolainen, the Sabres led the league in efficiency. They were lethal, scoring at a whopping 24.5% or the same frequency that NBC broadcaster Mike Milbury manages a cohesive thought without causing himself an injury.
This year, the first unit has been wildly unsuccessful, coming up blank in five of the last six games. Last year's power play leaders are now on pace to score fewer power play goals than fan-favorite and current broadcaster, Rob Ray, had in his career.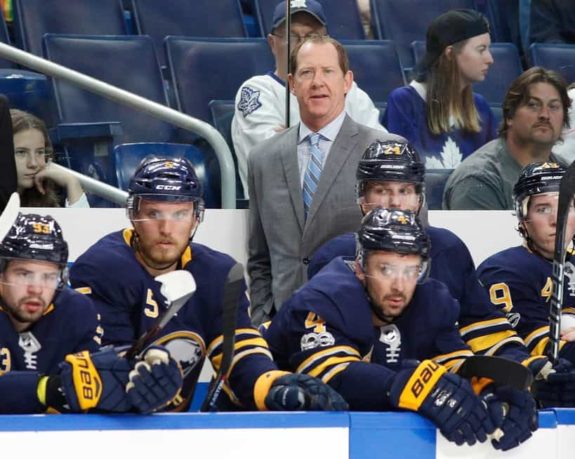 "We need to keep things simple," discovered Housley. "For starters, we need to try to shoot on the opponent's goalie and only pass to those players on our own team."
League Records
Most playoff teams surrender roughly 215 goals per season. The Sabres are projected to surrender 54 shorthanded tallies this year and the Isles 30. Either total would wipe out the standing record for most shorthanded goals against in one season, 22, which is shared by three teams: The 1984-85 Pittsburgh Penguins, the 1991-92 Minnesota North Stars and the 1995-96 Colorado Avalanche.
An embarrassed Snow told the CBC, "We had an eye on those Avs from '95 because they won the Cup that year. My notes included their 22 shorties against and eight power play goals for. My blood ran cold when I realized that a coffee stain covered the six. They actually lit the lamp 86 times on the power play."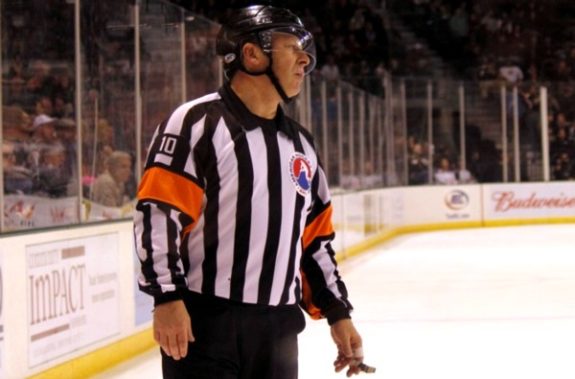 The Isles are on pace to score a robust total of 11 power play goals this season. According to NHL.com, since 1977, the worst power play in league history belongs to the 1997-98 Tampa Bay Lightning. They scored 33 goals in 353 opportunities, for a 9.3 percent conversion rate. They allowed 16 shorthanded goals that year for a net plus-17 differential. Next in futility, was the 2000-01 Minnesota Wild who was 36-for-374, for a 9.6 percent conversion rate. They allowed 14 shorties, for a net plus-22 differential. Right now, the Isles and Sabres can only dream of such success.
For the Isles, doubling their power play conversion rate to 10% is a daunting task. "That's a higher conversion rate than we have for bringing our fans from Uniondale to Brooklyn," said a befuddled Snow.
In contrast to the self-imploding power plays of the Isles and Sabres, the 2013-14 Nashville Predators did not surrender a shorthanded goal. They were the first team to accomplish that feat since the 1975-76 Montreal Canadiens.
Both the Islanders and Sabres missed the playoffs last year and are trying to turn things around. It's a good thing neither team has a true agitator adept at drawing penalties.
"Right now, our PP is in the potty. I'll fix it," said Snow as he hastily grabbed a dry eraser and whiteboard from coach Doug Weight. He then went on to scribble a play that used seven skaters.
* Relax. It's satire.
---
Enjoy more 'Off the Crossbar' columns.
---
Jeff has been covering the NHL for over a decade for various sites. He's been with The Hockey Writers as a lead Sabres writer three years, while also writing a satire column called "Off the Crossbar."