When free agency opened up exactly one week ago, many hockey fans expected the Winnipeg Jets to be one of the busier teams. With an abundance of cap space and a roster in need of reinforcements, general manager Kevin Cheveldayoff had opportunities knocking at the door in terms of improving his team.
Related: Jets Roster Hopefuls for the 2020-21 Season
However, a week into signing season, the Jets have stayed relatively quiet in terms of offseason moves. Aside from the re-acquisition of Paul Stastny, Winnipeg has done very little in terms of improvement, instead opting to re-sign players on expiring contracts, as Dylan Demelo, Luca Sbisa, and Nathan Beaulieu all found themselves with new deals within the week.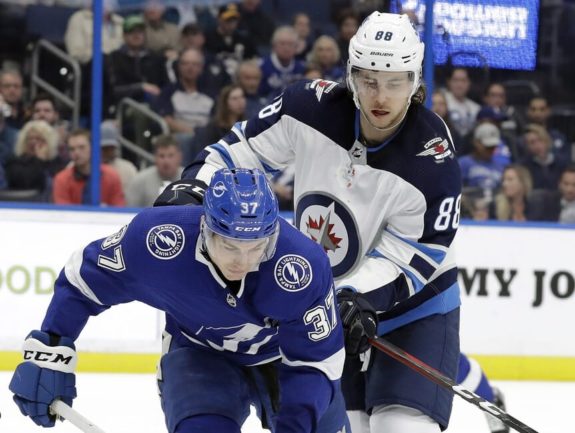 In short, the Jets have been focusing on the wrong aspects of the franchise. Offensively, Winnipeg was deep and goal scorers were scattered throughout their lineup. Defensively, however, Winnipeg was one of the worst teams in the league and re-signing players who were part of that collective effort is a head-scratcher, to say the least. Yes, the offseason is far from over, but as more and more free agents find new homes in the coming days, Cheveldayoff's options will soon be limited.
What Have the Jets Done So Far?
As previously mentioned, the Jets didn't need to do much to improve their offense. With all their forwards back to full health after limping through the playoffs, Winnipeg took full advantage of Vegas' atrocious cap situation and picked up Paul Stastny for close to nothing. Stastny (who's a much better option at centre than Cody Eakin) along with the addition of Nate Thompson, has effectively solidified the Jets' forward group.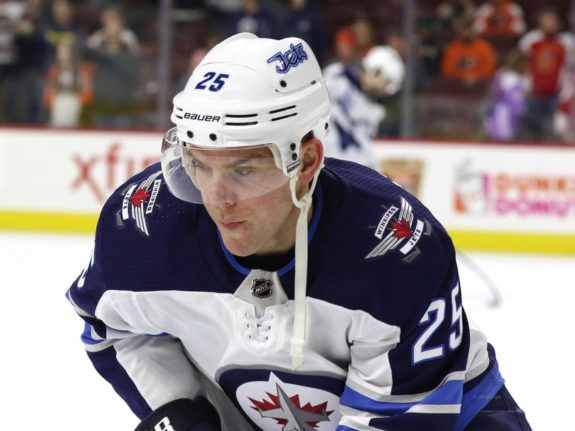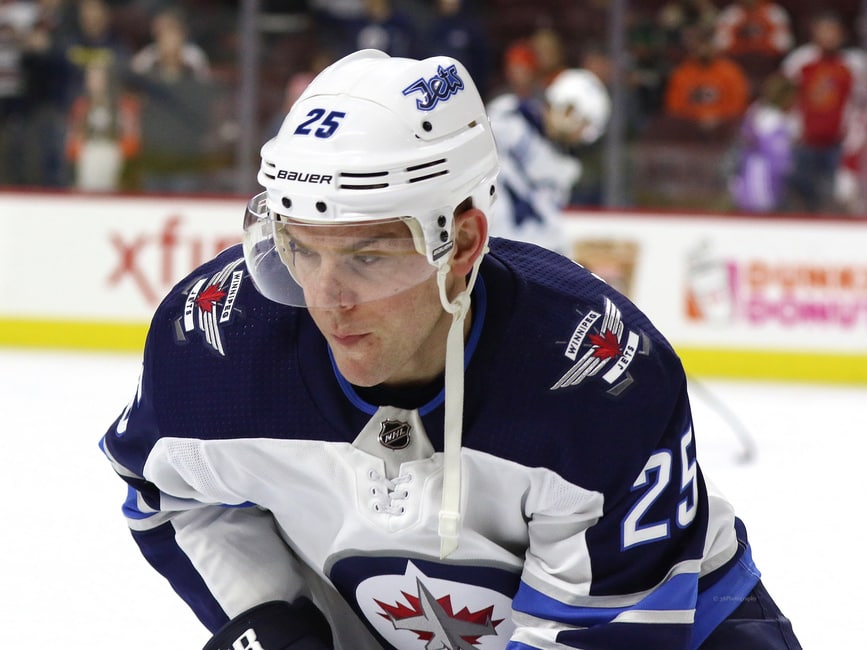 But the main source of the Jets problems last season wasn't upfront. It was on the backend. This past season, Winnipeg's blue line was a revolving door, consisting of a staggering 11 different players throughout the season.
Related: Jets Hoping to See a Roslovic Breakout Season in 2020-21
In need of a long-term solution, Winnipeg has yet to find it. Re-signing DeMelo at a manageable $3 million AAV provides some much-needed depth, but he should not be playing alongside Josh Morrissey on the top pairing. Similarly, inking Beaulieu to a two-year, $2.5 million deal is a nice move, but slotting him alongside Neal Pionk in the top four (where he played a lot this past season) is not.
So what's the bottom line? At the moment, it seems as though Winnipeg is ready to utilize the same defensive core as last season. The one that allowed the sixth-most shots (32.56 shots/game) in the league, the one that had the fourth-worst penalty kill percentage (76.96 percent), and the one that, if not for Connor Hellebuyck, would've likely found themselves outside of a playoff spot.
Deploying the same defensive structure with Derek Forbort being the only addition would be a big step back for an up and coming organization. Winnipeg's offense has proven it can play with some of the league's best but without any improvements on the backend, the Jets will continue to be stuck in the mud.
What's Left Over?
Despite losing out on Alex Pietrangelo, T.J. Brodie, and Chris Tanev, there are still options for Winnipeg on defense. Albeit not many, the Jets don't necessarily need a top-end calibre defenseman to round out their blue line and instead, they should opt to find an NHL-capable player with experience in order to give their D-core much needed consistency.
1. Travis Hamonic, RD (Age: 30)
The fact that Travis Hamonic is still on the board is surprising to me. While he has seen a decline over the years, he's still more than serviceable and with him being a right-shot D-man, I'd think he would've been a hot commodity when free agency opened up. Spending the last three seasons with the Calgary Flames and suiting up for 50-plus games in all of them, Hamonic would certainly fill a void on any team in need of defense.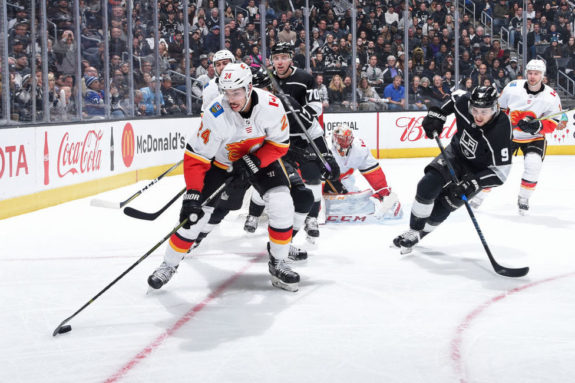 At the right price, Hamonic would be a great add for Winnipeg. Much like Kevin Shattenkirk and Zach Bogosian, players can often find a resurgence on a cheaper deal. In my eyes, this would be a safe bet for Winnipeg because even though Hamonic's legs may not be the same as they were five years ago, he brings a wealth of NHL and playoff experience and provides a steady veteran presence on the blue line.
2. Sami Vatanen, RD (Age: 29)
Another veteran who has seen his play diminish as of late, Sami Vatanen would also be a valuable pickup for Winnipeg at the right AAV. After being acquired by the New Jersey Devils back in 2017-18, Vatanen has seen a drastic regression in his defensive stats, dropping to a career-low minus-17 in 2018-19. However, a change of scenery could just be what the Finn needs as Winnipeg certainly possesses a better defensive rotation than that of New Jersey's.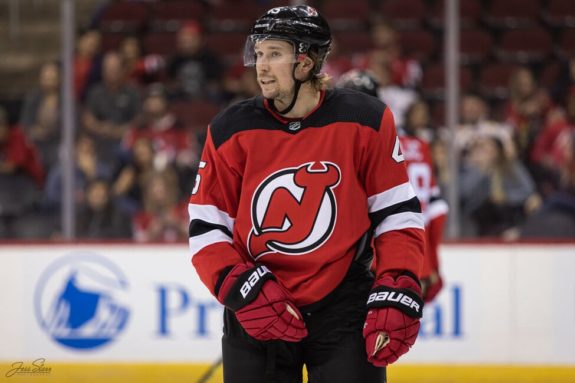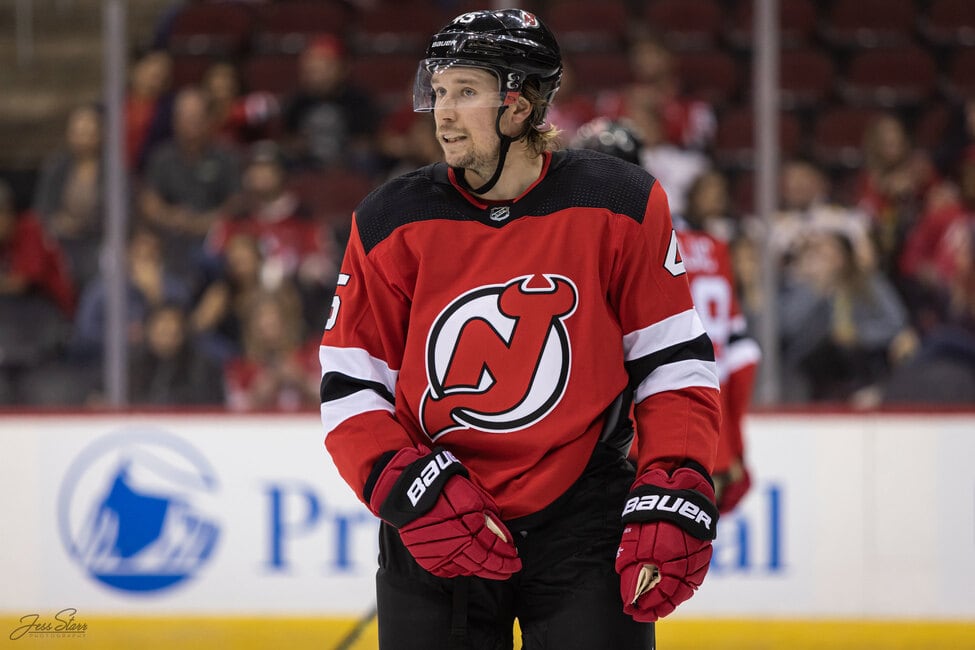 With the emergence of fellow Finn Ville Heinola, the addition of Vatanen could also hold value from a mentorship standpoint. And if Sami Niku can put his off-ice antics behind him and find himself a consistent NHL role, Vatanen's presence becomes that much more important. Just five years removed from being considered one of the best defensemen on an elite Anaheim Ducks team, Vatanen could very much find his form again should he land in Manitoba.
3. Trevor Daley, LD (Age: 37)
This should be the backup of all backup plans as both Hamonic and Vatanen are vastly younger and better than Trevor Daley. However, he is worth mentioning should the Jets look to round out their blue line.
Related: Can Derek Forbort Help the Jets' Defence?
Daley carries a wealth of NHL experience and even though he's seen some rough years in Detroit, he is still quite serviceable on the bottom pairing on most teams. Providing a stay-at-home presence and a well-regarded voice in the locker room, Daley could certainly impact the Jets leadership group if Winnipeg decides to give him a shot.
The Road Ahead
Since the market opened up a week ago, the most significant move that the Jets have made continues to be selecting Cole Perfetti 10th overall. The additions of Derek Forbort, as well as the distribution of contracts to expiring players, have left Jets fans patiently awaiting a big splash from the front office.
With little to no improvements on the backend so far, Winnipeg's candidates on the blue line are slowly becoming few and far between. There are names leftover, but as the coming season continues to take shape, I don't expect that to be the case for much longer.
Should the Jets fail to add on defense, Cheveldayoff will be betting big on his returning crop of players and fans should probably become familiar with Ville Heinola as he'll be the most significant addition on defense this coming season.
What do you think the Jets should do moving forward? Who do you see them adding as the offseason continues?
---
---