Call it a string of bad luck, but the Leafs are already dealing with multiple injuries to roster players weeks before the NHL regular season starts. Three roster players (Frazer McLaren, Colton Orr, and most notably, Joffrey Lupul) have yet to skate after 2 preseason games, and defence prospect Matt Finn was injured during the Rookie Prospect Tournament in London, Ontario. However, Finn is not projected to break into the NHL this year.
Joffrey Lupul is one of the most offensively explosive players on the Leafs roster. Lupul had a ridiculous 0.6875 goals per game last season. For reference, Rocket Richard winner Alex Ovechkin had 0.67 goals per game.
His gifted shooting abilities aside, he can also dish the puck with the best of them. Before his season was cut short in '11-'12, Lupul had racked up 42 assists in only 66 games. At the time, he was scoring more than a point per game.
However, he's not just an offensive threat. Lupul is a natural leader who also happens to have the undying support of most Leafs fans. He battles and fights for pucks in the dirty areas, and is a sound two-way player.
Sadly, he is also one of the most injury-prone players in the League.
Lupul has had significant success playing with top scorer Phil Kessel. That spot, however, seems to have been filled by James van Riemsdyk. Fortunately, Lupul also looked fantastic playing alongside the young Nazem Kadri. A new "second" line of Lupul-Kadri-Clarkson would be extremely deadly.
The Injury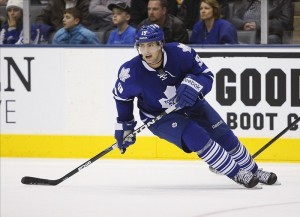 Lupul has sat out of the Leafs' exhibition games so far due to back spasms. This is particularly troublesome because of Lupul's history of back problems. Fortunately, head coach Randy Carlyle assured the media that this issue will be resolved soon.
via TSN:
"He's had some back issues before, so we don't think it's anything long term," coach Randy Carlyle said. "It's just precautionary measures to make sure that he's 100 per cent."
No words, however, will change the fact that Lupul's back cannot take much more of a beating. Lupul's career nearly ended in 2009 after developing a herniated disc in his lower back. The resulting two (!!) surgeries kept the talented forward out of hockey for 12 months.
The worst thing about Lupul's situation is his penchant for drawing injuries that have high chances of reoccurring. Lupul has also missed significant time with concussion and shoulder issues. One has to wonder – will Lupul finally be healthy this year?
Replacements?
In short, there really isn't one. The Leafs don't have anyone in their system or prospect pool that can match Lupul's skillset. However, the Leafs do have several options to fill a typical top-6 role in case Lupul does go down with another injury in the regular season, or is not ready for the season opener.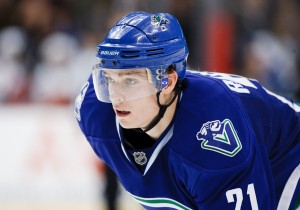 Mason Raymond is the obvious choice. If he is signed to a contract as many expect he will, Raymond could easily step onto the second line for the Leafs. The one-time 25 goal scorer brings plenty of speed and skill, and at only 28 years of age, is in his prime. He is also very good in his own end, and is often employed as a penalty killer. He looked impressive in preseason action, scoring a nice breakaway goal while the team was shorthanded. There were scattered reports that Raymond had already agreed to a one-year $875k contract with the Leafs, but those rumors have since died down.
Joe Colborne, a first-round pick in 2008 (16th overall), could be ready for NHL action. He was acquired in the Tomas Kaberle deal with Boston, and has yet to stick with the big club. He has only 16 NHL games to his name so far, but this could be his year. Colborne looked brilliant at times during his time with the Marlies, but has struggled with finding consistency in his game. Toronto has been patient with Colborne, but that patience could be wearing thin. If this season does not pan out, his time with the Leafs could be coming to an end soon.
Carter Ashton is another prospect that could be ready to crack the roster. Acquired from Tampa Bay for Keith Aulie, Ashton is a skill forward with an edge to his game. Ashton can frustrate enemies with his feisty and agitating style, and send them over the top by scoring a goal. His play could be thought of as a lesser Brad Marchand. Ashton does not take a single shift off – just ask Frazer McLaren. The enforcer will be out for several weeks and will miss time in the regular season due to an Ashton slash during a simple training camp session.
In short, there is no real replacement for Lupul. Let's hope that he can stay healthy this season, but if he can't, at least the Leafs won't be completely up the river without a paddle.